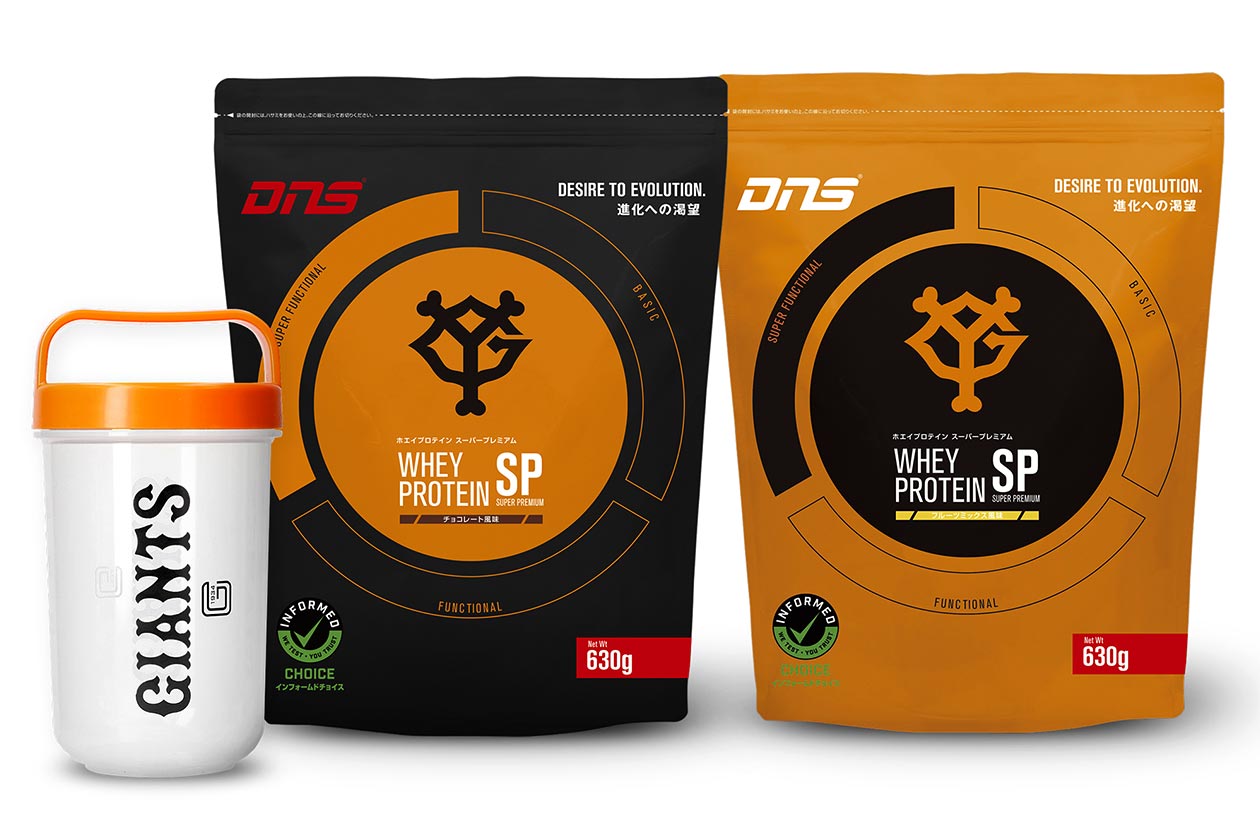 Japan's DNS has teamed up with local professional baseball team, the Yomiuri Giants, for two special edition versions of its complex protein powder "Whey Protein SP". The supplement itself is separate from the brand's primary protein competitor Protein Whey 100, due to it combining whey protein with a few extra ingredients in HMB, glutamine, citrulline, and arginine.
DNS and the Yomiuri Giants have come together and created the two alternatively branded flavors of Whey Protein SP you can see in the image above, notably featuring the logo of the baseball team front and center. Both of the flavors were already available for the advanced protein powder, so fans can expect the same experience with the special edition items.
You can purchase the collaboration between DNS and the Yomiuri Giants through the supplement company's online store and in a different size to Whey Protein SP's usual 1kg bag. The Japanese brand has brought the protein powder down in size for the partnership to 630g priced at ¥4,950 (45.17 USD), which is only slightly less value compared to that regular 1kg bag.