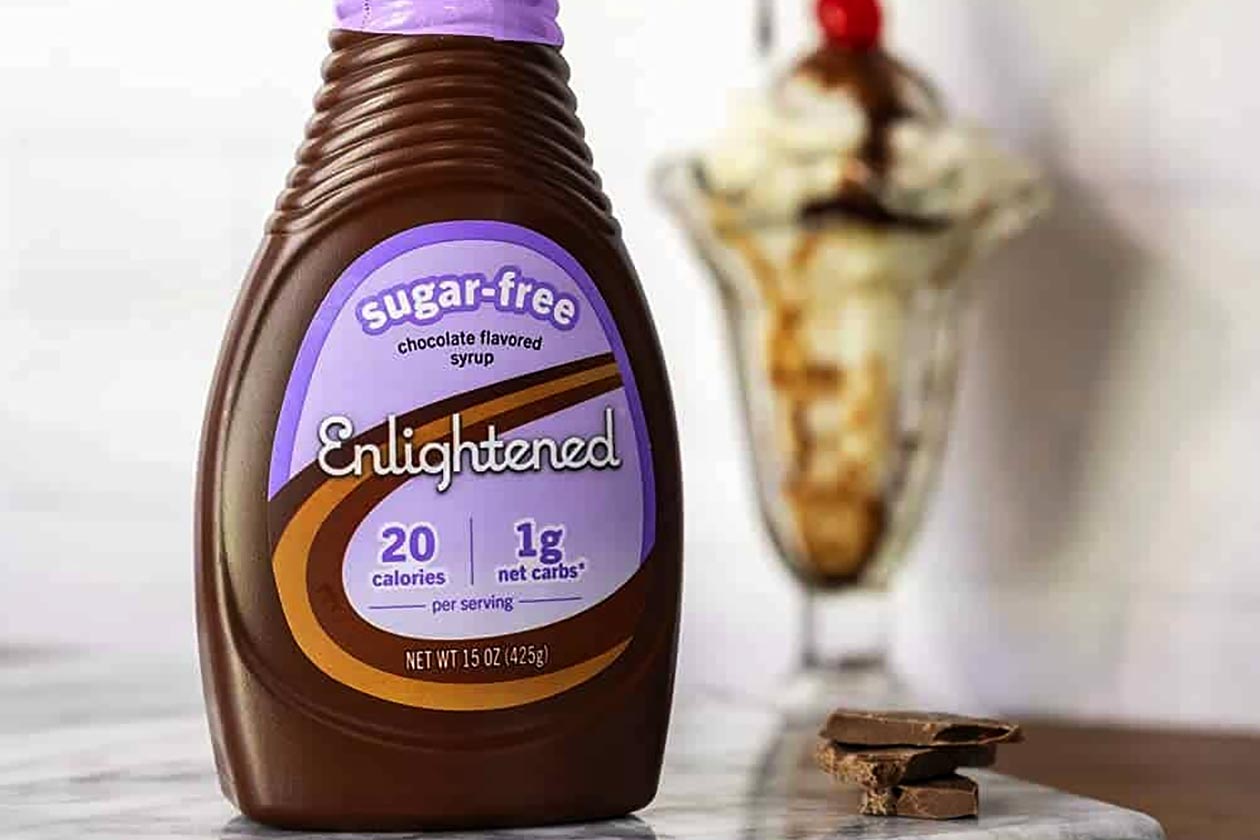 When the frozen functional brand Enlightened came out with its sugar-free, low-calorie ice cream cones, it showed an effort to offer something to add to its selection of delicious foods. This week the brand has another product that, much like its Sugar-Free Cones packing only 30 calories a piece, is designed to go perfectly with its protein, keto-friendly, and dairy-free ice cream.
Enlightened's latest creation is Sugar-Free Chocolate Syrup, a sweet and rich chocolate-flavored syrup that's sugar-free. A single tablespoon serving, which is enough to cover a serving of ice cream, has no fat, no protein, and 13g of carbohydrates, although none of that is sugar. The net carbs on the serving are just one, giving the product an impressively low calorie count of 20.
Once again, like Enlightened's Sugar-Free Cones, its Sugar-Free Chocolate Syrup is another great product that you can throw on its already tasty ice cream to make for an even more enjoyable experience. You can grab the product through the brand's website or Amazon, with the latter out of stock and the former in stock and currently discounted to $9.99 a bottle.