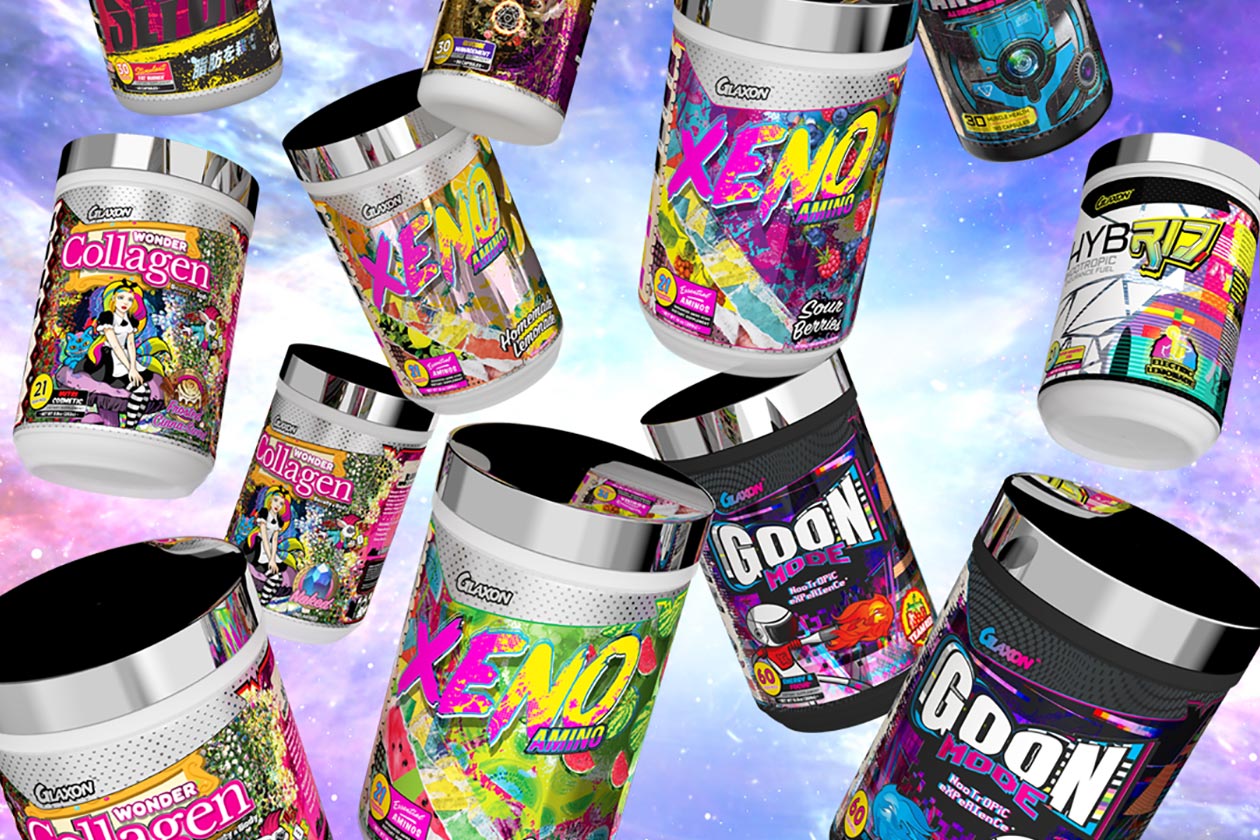 Compared to 2020, Glaxon has been relatively quiet for the first half of 2021, although it has been doing many things behind the scenes, including recent launches at the major retailer, Bodybuilding.com and GNC. Over the next few months, the Brand Of The Year nominee from last year plans on doing more of what it's known for, and that is to drop some unique, intriguing, and effective supplements.
Glaxon has rattled off a list of all of the releases fans can look forward to in the coming months, and it is going to be an exciting rollout from what we can see. The brand is finally planning to drop the second version of its fat burner Slyce and its gaming category debut Goon Mode, both of which we heard about earlier this year, and it is revamping Xeno Amino as well as its nootropic powered product Hybrid.
While those supplements mentioned already add up to loads of excitement, that is far from all Glaxon has lined up. It is also introducing a handful of all-new products, on top of Goon Mode, with Xerion, a premium hybrid formula combining GDA and longevity, a collagen competitor named Wonder Collagen, and the muscle builder Anomaly, uniquely formulated using artificial intelligence technology.
Basically, the second half of the year with Glaxon is going to be one to watch. While it hasn't been as consistent as we expected in the first half of 2021, it seems it will be more than making up for that. We don't know when exactly each of the items is dropping, only that the first one from the list to become available is going to be Wonder Collagen and that is due to arrive this week.