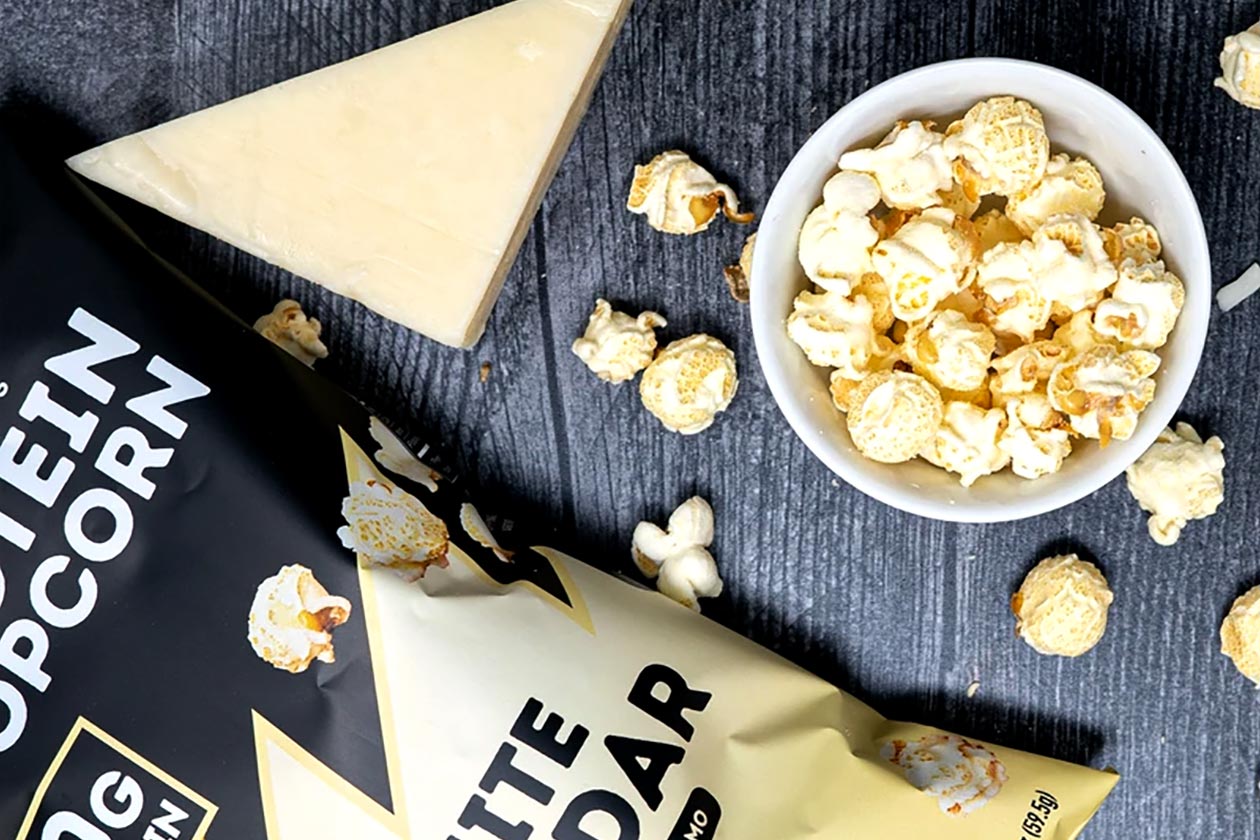 As promised, the meal prep company Icon Meals has launched the four new savory flavors of its popular, delicious, and calorie-dense snack, Protein Popcorn. The flavors are Salsa Cheddar, White Cheddar, Cheddar Cheese, and Movie Time, and while we initially suspected they'd be a little lighter nutritionally based on appearance, they've actually turned out to be more calorie-dense.
Icon Meals' savory flavors of Protein Popcorn are infused with premium whey isolate to give them their high amount of protein and have several flavor-specific ingredients such as cheese powder and cheese seasoning. As mentioned, the macros on the savory options are higher per serving than some of the regular flavors, such as Peanut Butter Vanilla and Dark Chocolate Sea Salt.
In an entire 60g bag of Icon Meals Protein Popcorn, the all-new savory tastes pack between 22 to 25g of fat, 25 to 28g of carbohydrates, 4g or less of sugar, a moderate 10g of protein, and a hefty 330 to 350 calories. The savory flavors only come in Protein Popcorn's smaller personal size, not the giant 240g bag, although still that 10g of protein for 330 to 350 calories is substantial.
You can purchase any or all of the savory flavors of Protein Popcorn through the Icon Meals' website for the same price as the sweeter options mentioned earlier. A bundle of four 60g bags will cost you a combined $24.99, which is $6.25 each, and there is a variety pack with a bag each of Salsa Cheddar, White Cheddar, Cheddar Cheese, and Movie Time for the same price.