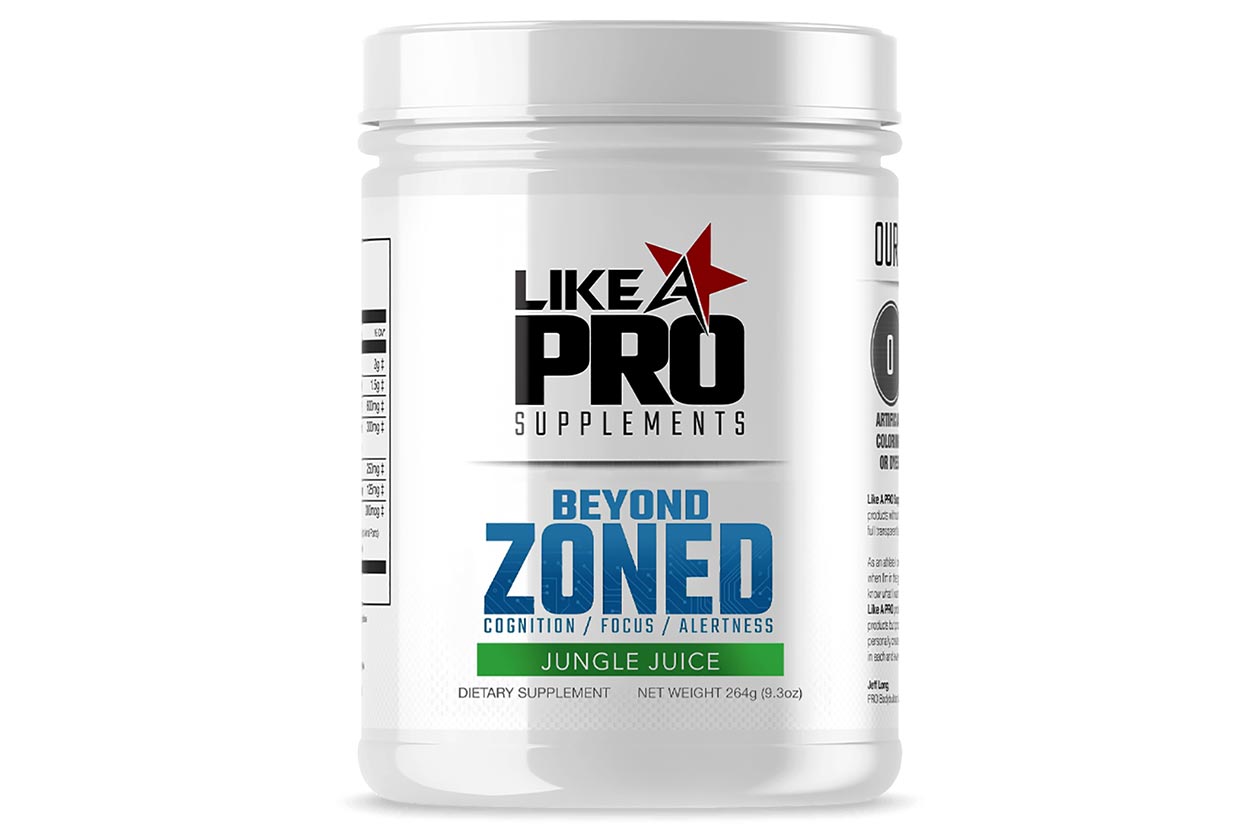 Jeff Long's brand Like A Pro already covers a lot of categories, some in more in-depth than others, with all of its supplements featuring well-dosed and comprehensive formulas. An area the brand is currently missing from is focus, although it seems that won't be the case for too much longer as it has dropped a preview of a dedicated focus product in Beyond Zoned.
Like A Pro's upcoming Beyond Zoned is a flavored powder nootropic supplement built to enhance mental focus, cognition, and alertness, with no word, unfortunately, on any of its ingredients. While we haven't seen the product's formula from any angle, the brand says it'll pack an impressive variety of ten different ingredients with what looks to be a 9.1 or 13.6g serving size.
Based on Like A Pro's many other supplements, we feel it's safe to say fans won't be short on reliable dosages in Beyond Zoned, so with ten ingredients in the mix, it should have no problem delivering its effects. The brand plans on dropping its first-ever dedicated focus product in the Fall with three flavors in Orange Soda, Sour Raspberry, and Jungle Juice.