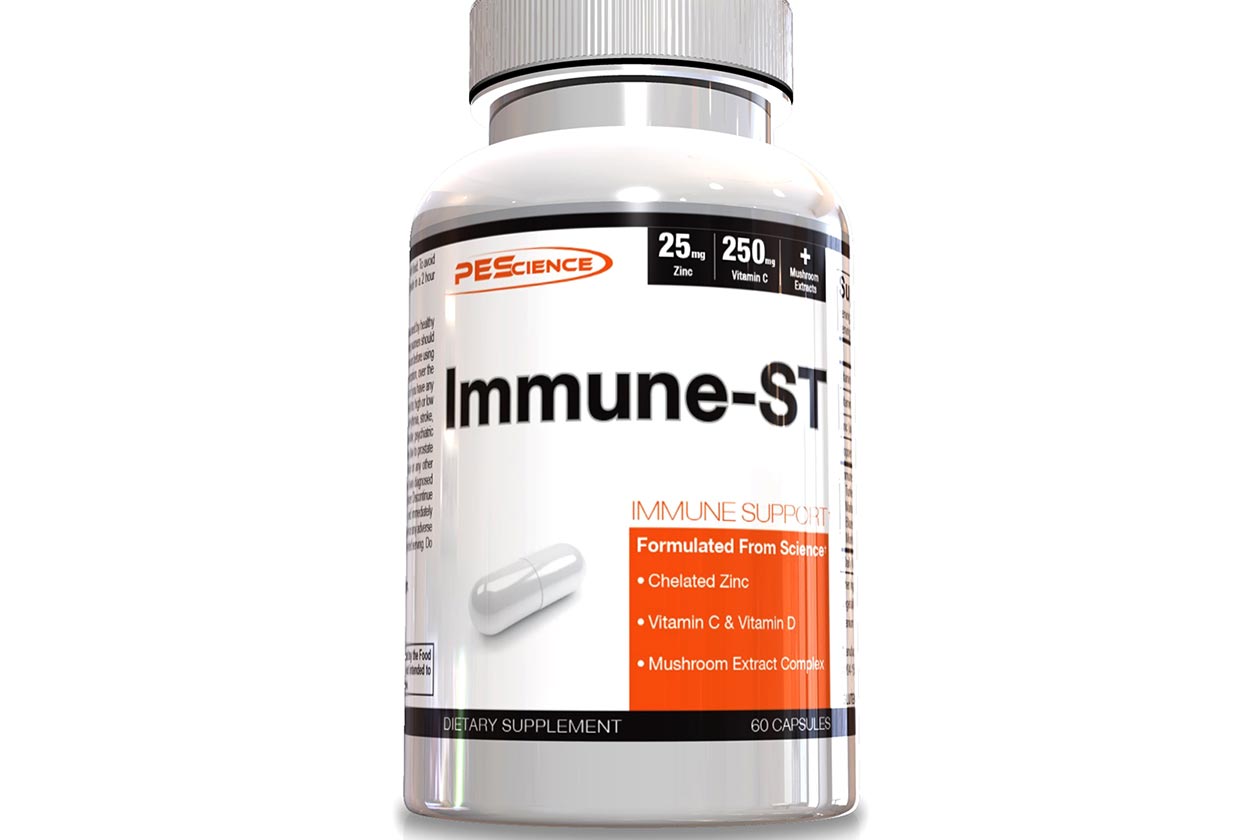 PEScience is a reputable and advanced supplement company, one that we purchase and rely on regularly, mostly due to its impressive variety of categories. The brand has expanded into all sorts of areas in its many years on the market, and it's now getting into another space it hasn't touched before with the immune support and strengthening product Immune-ST.
As mentioned, PEScience's all-new Immune-ST is a dedicated immunity supplement, bringing together a strong selection of reliable ingredients and dosages into a one to two-capsule serving. The product includes all of the usual suspects for immune health with half a gram of vitamin C in two capsules, 50mcg of vitamin D, 50mg of zinc, 1mg of copper, and a blend of mushrooms.
The mushroom extracts PEScience has gone with for Immune-ST that combine for 130mg in its two-capsule serving are turkey tail, maitake, agaricus blazei, and reishi mushroom. It is a short but well-dosed combination of ingredients with a full-size bottle of 30 servings or 60 single-capsule servings, set to cost you $19.99 when shopping on the brand's own online store.