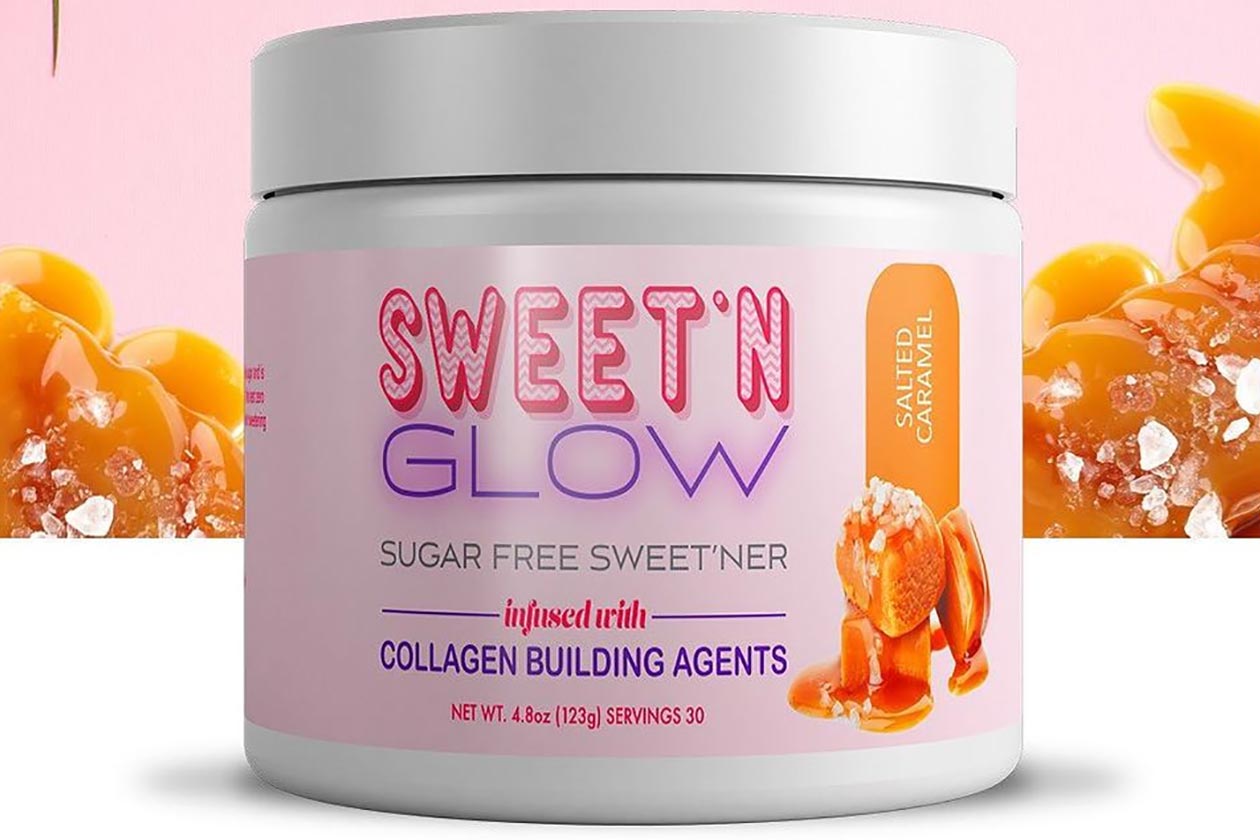 Reputable brand Anabolic Designs has released an interesting new supplement this month, although instead of being for its main line of sports nutrition products, it is something completely different. Sweet 'N Glow is the latest from the well-known brand, and like its functional low calorie peanut butter Professor Nutz, it has been given its own individual look.
Sweet 'N Glow is the name of Anabolic Designs' new supplement and spin-off brand, and as for what the supplement is all about, it's a beauty formula that also acts as a sugar-free sweetener. The concept is essentially laid out in the name, combining several ingredients and dosages to support healthy hair, skin, and nails and an enjoyable taste.
The active ingredients to provide those beauty benefits in Sweet 'N Glow are vitamin C and D, calcium, zinc, iron, copper, and potassium, and a 4g blend of glycine, proline, lysine, and a couple of probiotics for gut health. Surprisingly a good dose of collagen is not in there, something that's almost always in the mix with beauty products, however this is more about including compounds to help boost your natural building of collagen.
There are two flavors available for Anabolic Designs' beauty supporting Sweet 'N Glow with Unflavored, which would be ideal for those more interested in its sweetener functionality, and Salted Caramel. Both of the options have zero sugar and absolutely no calories, and are available from a separate website at $19.49 for a full-size tub of 30 servings.