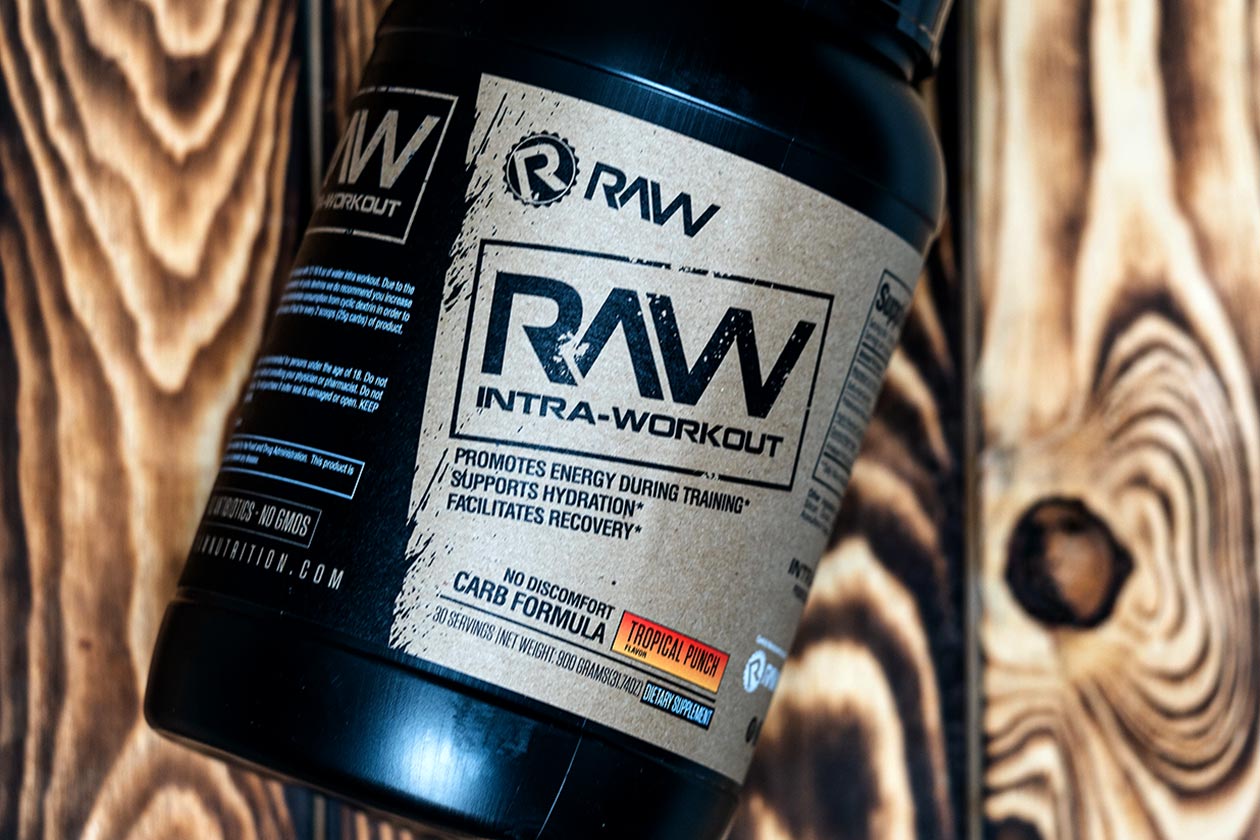 Raw Nutrition has made a handful of changes to its carbohydrate-based intra-workout supplement Raw Intra-Workout, essentially simplifying the formula and adding 50% more servings. It still has that original carb-powered combination of ingredients aimed at supporting you throughout your workout with improved hydration, natural energy, and recovery.
The original Raw Intra-Workout featured 25g of HBCD and 2g of d-ribose in its full two-scoop serving, alongside betaine, coconut water, Himalayan pink salt, grape seed, ALA, and a couple of electrolytes. For the new version of the supplement, the brand has removed everything except for the HBCD, still at 25g, coconut water, Himalayan pink salt, and electrolytes.
As mentioned, Raw nutrition has essentially simplified its carbohydrate-based intra-workout, keeping that premium source of carbs and the key hydration ingredients. Another detail well worth highlighting is the price of Raw Intra-Workout is the same at $61.99, but you get 50% more servings at 30, whereas the first one had 20 with 25g of HBCD in each serving.
You can pick up Raw Nutrition reformulated Raw Intra-Workout through its website on the same page its predecessor, once again, at the same price of $61.99 for a tub of 30 full servings. Fans of the original can also enjoy the same two flavors in Tropical Punch and Lemon Lime.