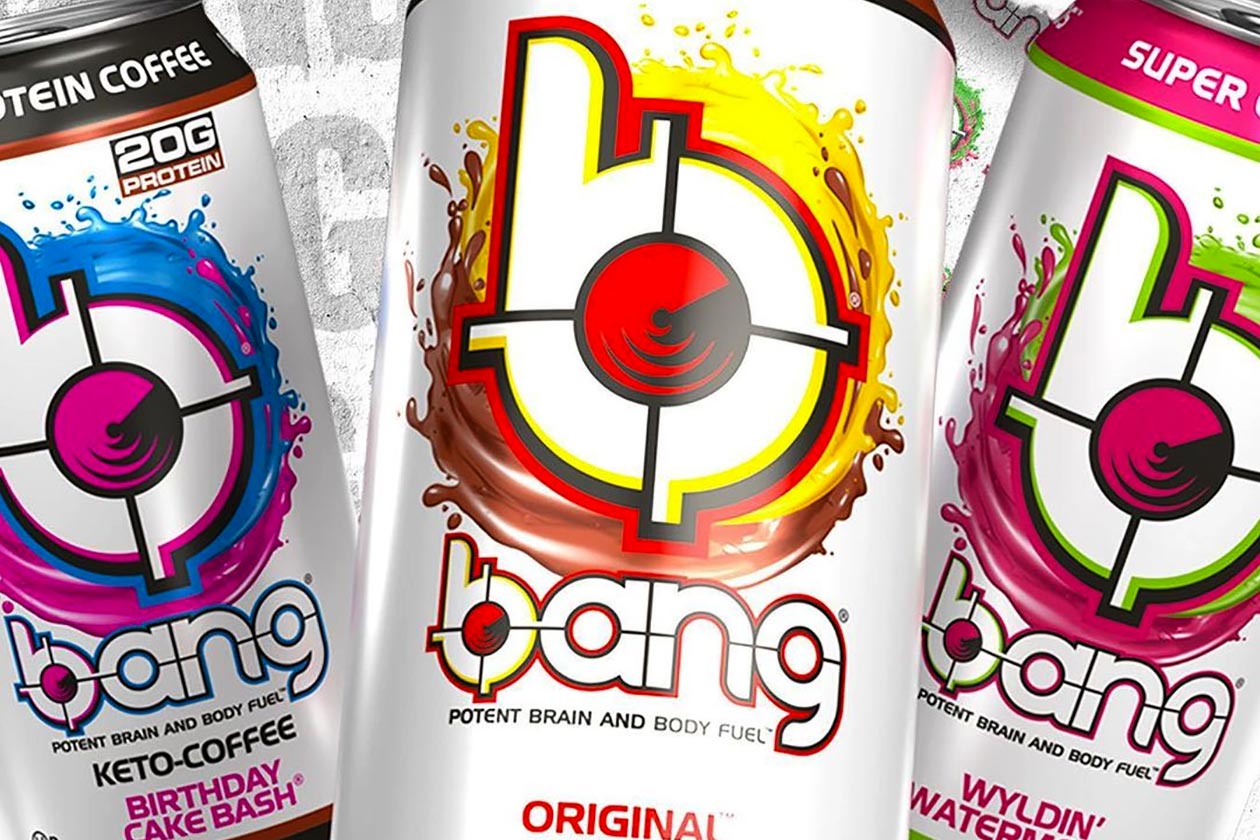 A few months ago in May, we saw VPX Sports expand the eye-catching can design first seen on its 2021-released Wyldin' Watermelon Bang Energy to a couple of its many other energy drink flavors. Based on that preview, we suspected the brand would eventually carry the splash-graphic design across to more of the Bang Energy lineup, and we were correct.
Since that Wyldin' Watermelon branding expansion, Bang's colorful splash design has been spotted on two all-new Sweet Tea flavors of the energy drink, and now also on one of Bang's spin-off products. As you can see in the image above, the brand has put its newer can design on Bang Keto Coffee, which is a combination of MCTs, 20g of protein, and 300mg of caffeine.
Based on all of those developments, we're guessing VPX Sports does plan on eventually rolling out the more eye-catching design across to its entire product lineup. It is a distinct change, as you can see for yourself in the image above, although to keep things familiar, the brand does continue its iconic Bang "b" logo, big and bold right on the front and in the center.