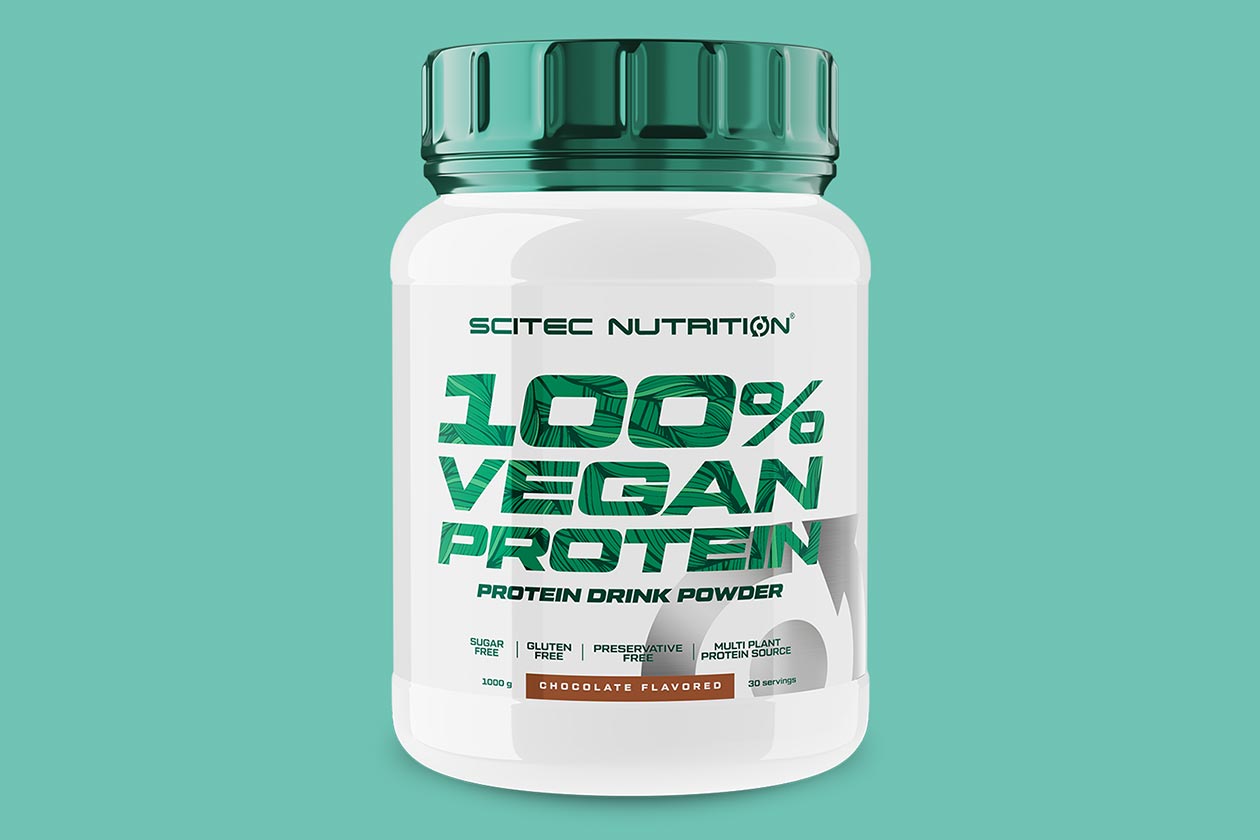 Scitec Nutrition has had at least one supplement on the market for almost every category out there, including several different plant-based, vegan-friendly protein powders over the years. This month, the major European company has come out with another one in 100% Vegan Protein, providing 22g of protein per serving from premium Pisane pea protein, coconut, pomegranate, rice, and pumpkin protein.
The rest of the nutrition profile in Scitec Nutrition's 100% Vegan Protein is relatively straightforward, with that 22g of protein coming alongside 3.3g of carbohydrates, 2.6g of fat, and a calorie count of 129. In typical Scitec style, the supplement hasn't launched with just one or two flavors; it has five in Chocolate, Vanilla, and the more unique options, Exotic Pomegranate, Hazelnut and Walnut, and Biscuit and Pear.
Being a European supplement company, that is the area of the world you can get your hands on Scitec Nutrition's new 100% Vegan Protein, with all five of those flavors available in a 30 serving tub priced around €35.90 (41.92 USD).