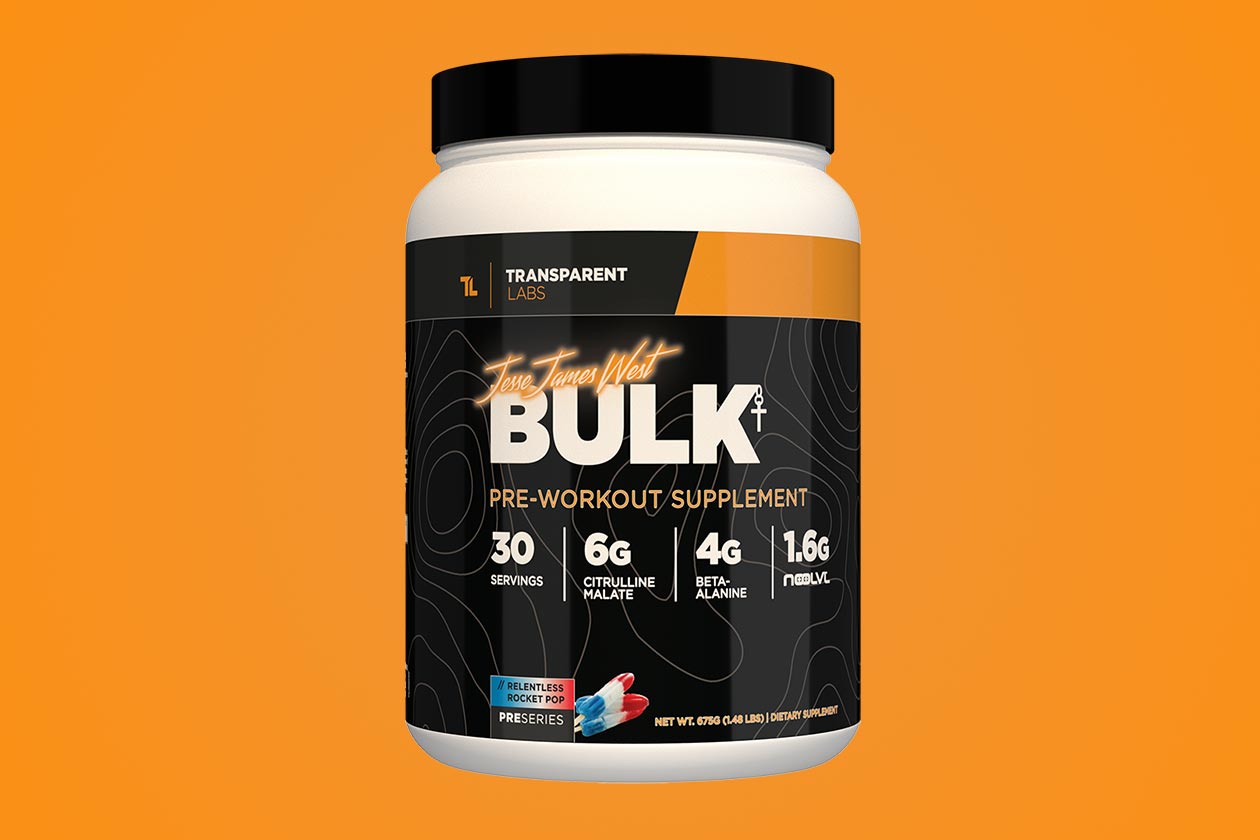 Transparent Labs has teamed up with fitness influencer Jesse James West for a special edition version of its comprehensive stimulant pre-workout Bulk, much like what it did with HowToBeast. It is quite similar in formula to the regular Bulk, although not identical with the brand adding and changing a few ingredients for the Jesse James West Bulk.
Transparent Labs has carried over all of the ingredients from its original Bulk for the Jesse James West edition, and they're all at the same dose except for two. The citrulline malate is still at a sideable 6g, caffeine at a combined 210mg from anhydrous and Infinergy, although the BCAAs have been halved to 2g and the AstraGin has doubled to a full 50mg.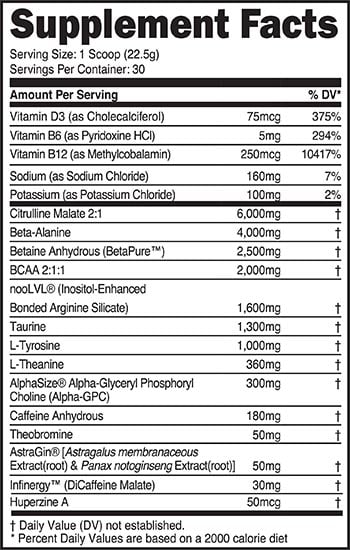 To truly separate its Jesse James West Bulk from the regular version, Transparent Labs has added two new ingredients to the formula, both to enhance the focus side of the supplement. The additions to the pre-workout product are 50mcg of huperzine A and the premium focus feature NooLVL, which we have typically only seen in gaming supplements.
Transparent Labs and Jesse James West's collaboration pre-workout currently cost slightly more than a tub of the original Bulk at $54.99, and you get the same amount of servings per tub at 30 in the one Relentless Rocket Pop flavor. The brand also offers two and three tub options on its website, although they both work out to the same $54.99 each.