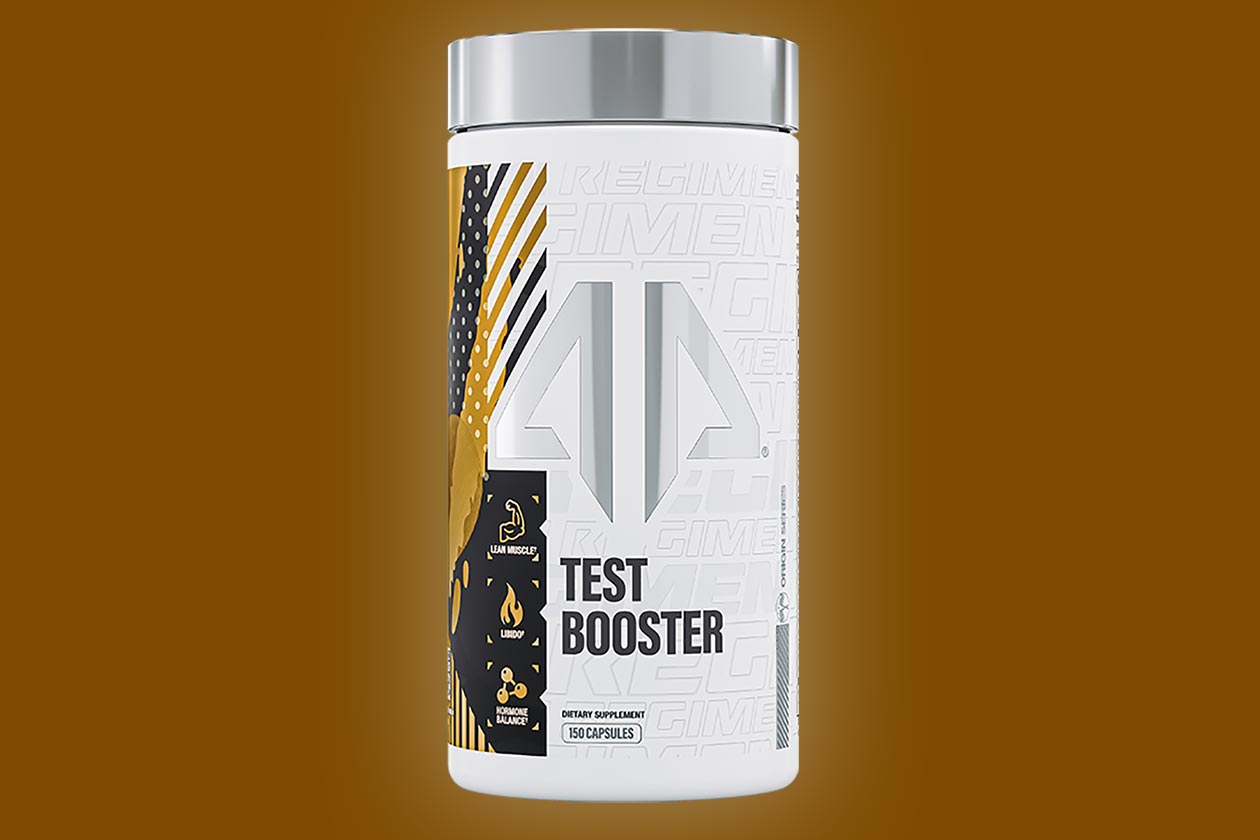 AP Sports Regimen recently revealed it's coming out with its first-ever testosterone boosting supplement, which is expected to launch and become available any day now. We've got an update today on that very product with full details on what the growing brand has put into the formula, and it has brought together a well-dosed blend of ingredients.
The upcoming testosterone booster from AP Sports Regimen is appropriately named Test Booster, and it's been created to provide all of the usual test booster benefits, including support for libido, hormone balance, and building muscle. It certainly has plenty of ingredients to back up those effects, all of which are openly and transparently dosed.
We've added the facts panel for AP Sports Regimen Test Booster in the image above, featuring a large 1g of ashwagandha, although it is standardized to 2.5% withanolides. Alongside that is half a gram each of tribulus and maca, 200mg of DIM, 750mg of fenugreek, boron, shilajit, zinc, vitamin D, 30mg of DHEA, and BioPerine to enhance absorption of everything.
As mentioned, AP Sports Regimen is due to launch its category-titled Test Booster any day now as it was expected to be out and available by the end of last month. We're not sure about the price of the supplement, but with the type of product it is, we imagine Test Booster landing around the brand's more specialized supplements up in the area of $49.99.