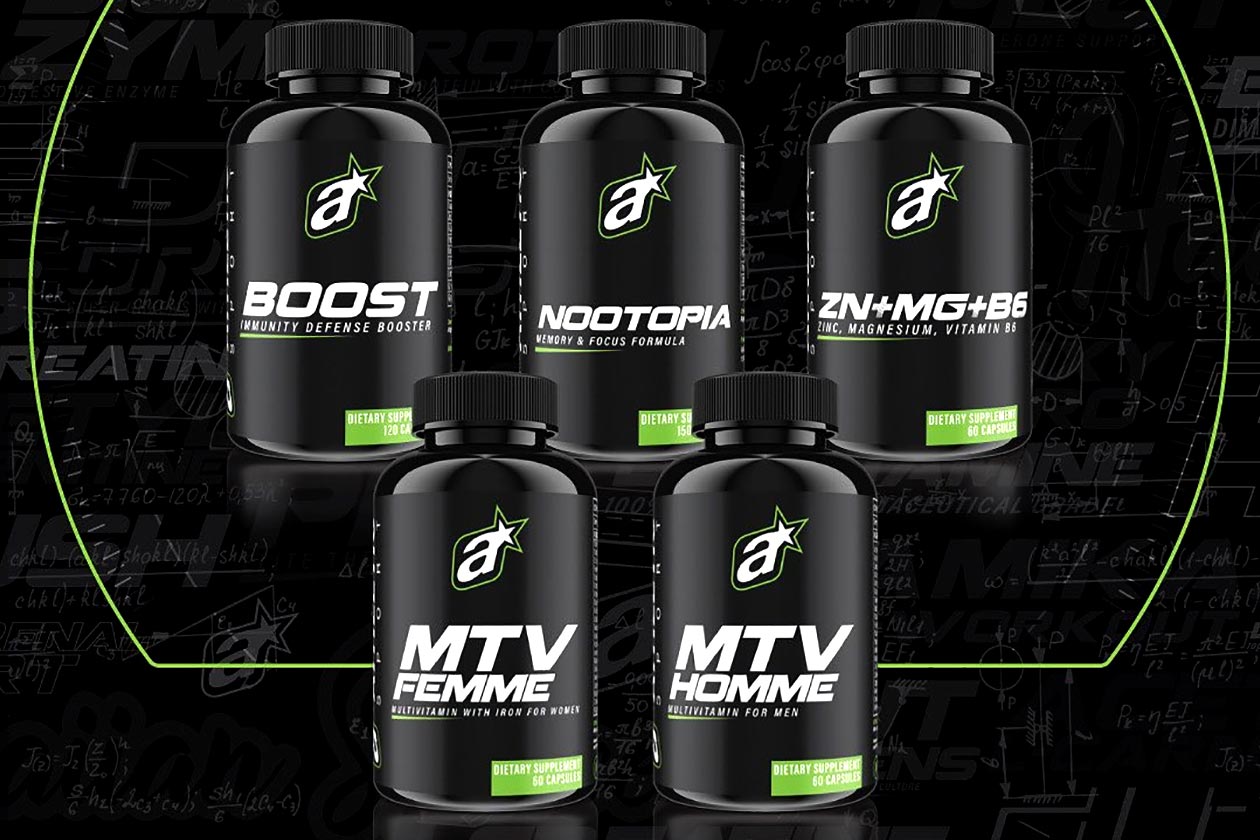 Athletic Sport out of Australia has expanded a lot over the short time it's been on the market, and it continues to do so, with this year alone seeing it enter a number of new categories. The brand dropped its collagen and whey-powered protein powder, the testosterone booster Test Pilot, and its debut in the superfood space with the comprehensive Gut Greens.
As much as we've seen from Athletic Sport in the past year or so, it still has plenty more up its sleeve; in fact, it has come out and confirmed five entirely new supplements coming down the pipeline. Due to roll out within presumably the next few months, are the nootropic Nootopia, the self-explanatory ZN+MG+B6, and immune support and strengthening Boost.
The other two are both for the same category, although intended for separate audiences, with the women's multivitamin MTV Femme and the men's multivitamin MTV Homme. The five upcoming Athletic Sport products will be launching in capsule form and should pack some reliable ingredients and dosages based on what you get in its other supplements.