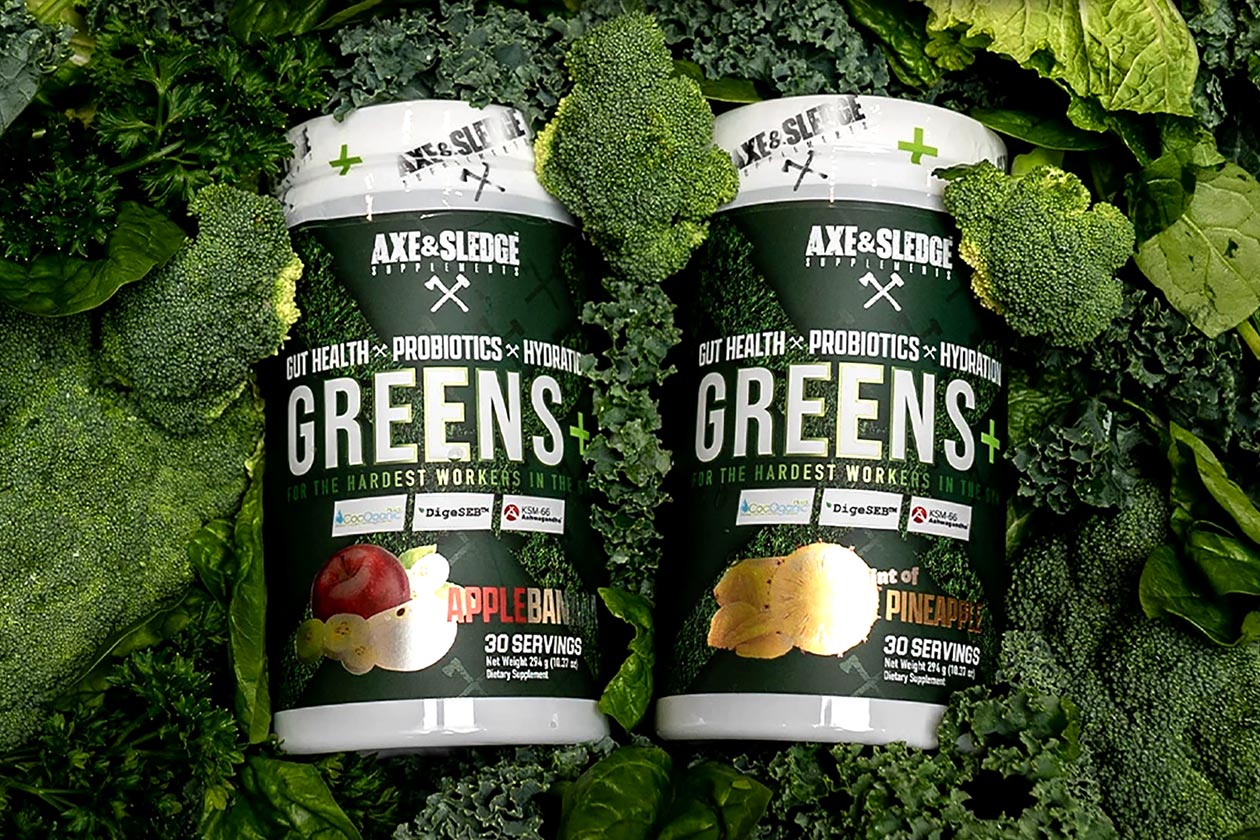 Axe and Sledge Supplements has completely revealed and released its all-new superfood product this evening, with a name we've seen used a few times in Greens+. Like some of the other sports nutrition brands out there, Axe and Sledge has taken a comprehensive approach to Greens+, hence the name, putting more than just a handful of greens into the supplement.
Full formula
Greens+ from Axe and Sledge has been formulated to support general health and wellness, digestion, hydration, gut health, energy, and reduced cortisol thanks to its inclusion of KSM-66 ashwagandha. Despite not being completely transparent, the brand has actually packed quite a bit of greens into the product, one of the larger dosages we've seen at 8g per serving.
Alongside the Greens+ greens blend featuring the likes of spinach, kale, alfalfa, spirulina, and barley grass, is DigeSEB enzyme blend for digestion and the branded SL14 probiotic blend providing five billion CFUs. For the hydration benefits, Axe and Sledge has also included half a gram of CocOrganic coconut water, and as mentioned, KSM-66 is in there too, albeit at a low 100mg.
Flavors
When it comes to superfood supplements, taste plays an important role as we've had many in our time that have been so bad we couldn't convince ourselves to have a second sip. Axe and Sledge's Greens+ comes in two options, both of which are naturally sweetened and said to not taste like grass, with Apple Banana and the semi-sweet-sounding Hint Of Pineapple.
Price tag
Axe and Sledge's own online store at axeandsledge.com is the first place stocking Greens+, and with its comprehensive formula has come a fairly high price tag, at least compared to its competitors at $54.95. That can be discounted with an athlete or ambassador coupon like Vincenzo Masone's "MASS" for 10% off, and you do get the usual 30 full servings per tub.