GNC-exclusive brand Beyond Raw, known for several popular supplements such as the stimulant pre-workouts Lit and Lit AF, and the fat burner Burn MF, has introduced an all-new libido and testosterone booster with DTF. The product is separate from the brand's original competitor in the category with Infinite Test, although the two do have some ingredients that crossover.
Beyond Raw's DTF combines a few commonly used libido and testosterone boosting ingredients and some more premium features. On the common side of things, there is half a gram each of tribulus and shilajit extract and 10mg of boron. Alongside that is 400mg of Tesnor, which is a blend of pomegranate and theobromine blend, clinically proven to improve testosterone levels.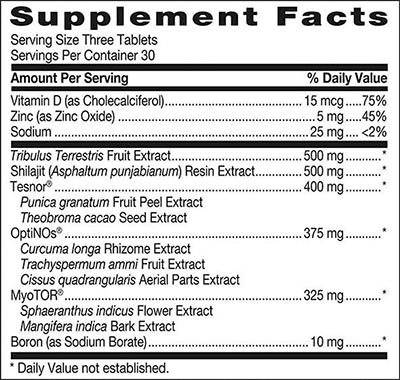 The last two ingredients in Beyond Raw's newest testosterone booster are also premium branded features, both blends as well, with 325mg of MyoTOR and 375mg of OptiNOs. The former has been proven to increase muscle strength and endurance, while the latter, OptiNOs, also boasts clinical benefits surrounding strength and performance, making for quite a comprehensive formula.
Beyond Raw DTF is now available for purchase through GNC's online store, and it is slightly cheaper for a bottle of 30 servings than the brand's other testosterone booster, Infinite Test, at $79.99. The retailer does have a promotion on at the moment with buy one get one half price on a bunch of supplements, including DTF, which drops it down to a slightly nicer $60 a bottle.