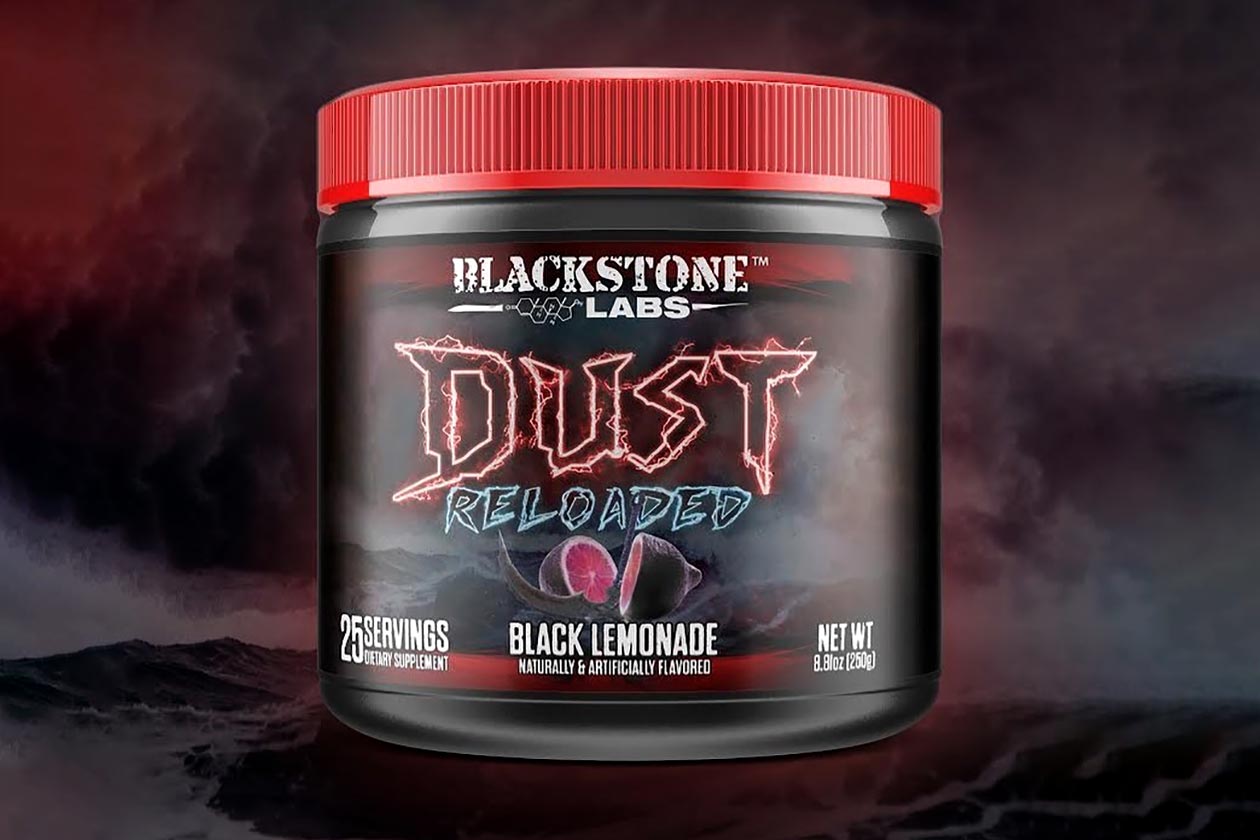 Dust is one of Blackstone Labs' most known and longest-running sports nutrition supplements, which was originally called Angel Dust but has since been replaced and reformulated many times. We've seen a bunch of versions of the product over the years, including Dust V2, Dust Extreme, Dust X, and now we're about to get the all-new Dust Reloaded.
Dust Reloaded is an all-new pre-workout coming soon from Blackstone Labs, promising better muscle pumps and well-dosed nootropics to enhance mental focus. We're assuming those benefits are going to be alongside the effect the supplement is known for in intense energy, with the only specific detail we have right now being its 10g serving size.
As we always say, serving sizes aren't an exact reflection of how good a formula will be, but it does give you some idea of what you're in for. Blackstone Labs' 10g serving for Dust Reloaded is certainly not large, but if it's not looking to support performance or endurance overly well, that is a reasonable size for intense stimulants and some pump ingredients.
Blackstone Labs has not set a launch date for Dust Reloaded yet, only saying it is expected to be out and available before the end of the year, so likely sometime within the next 12 weeks.