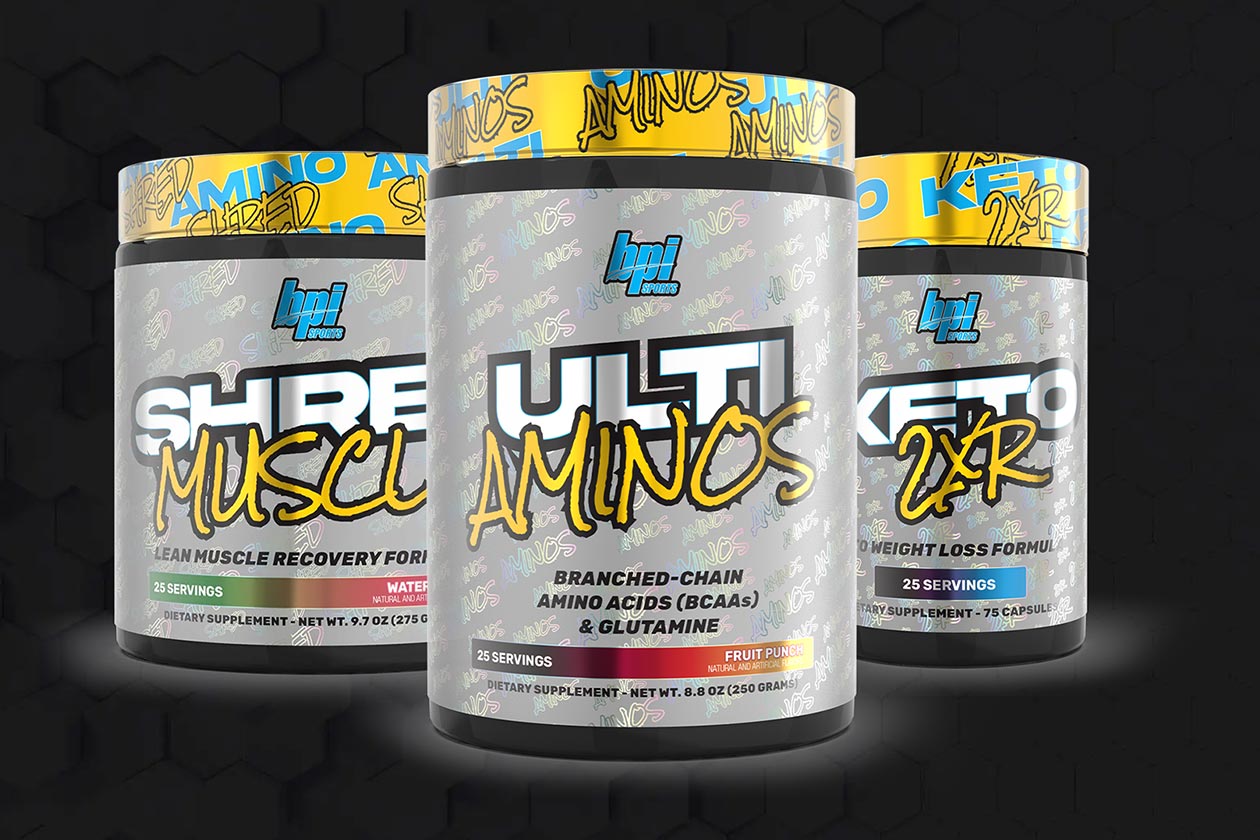 An all-new series of supplements has surfaced over on BPI Sports' website, and while it is available for purchase, we haven't seen it listed anywhere else. There are three products in the collection, all of which are for different categories but unfortunately don't list their facts panels, only their highlights, confirming the main ingredients without any idea on dosages.
BPI Sports' new series consists of the BCAA-powered amino Ulti-Amino, the hybrid amino and weight loss supplement Shred Muscle, and the ketogenic fat burner Keto 2XR. As mentioned, the brand has not shared the facts panels for any of the three products, just their highlights, giving you some idea of what you're getting before placing an order.
The details we have on each supplement are that Ulti-Amino features BCAAs, glutamine, and a CLA matrix; Shred Muscle also has BCAAs plus carnitine and grains of paradise for fat loss; and Keto 2XR combines BHB ketones, MCTs, coconut oil, and caffeine. Again, we don't know what the dosages for anything is, only that those compounds are in the products.
You can get a good look at BPI Sports' latest line of products made up of Ulti-Amino, Shred Muscle, and Keto 2XR, in the image above, where they all clearly feature a branding very different from its usual black, blue and white. Directly from the brand's website, the supplements will cost you $34.99 for a bottle of 25 servings with free shipping on orders over $49.