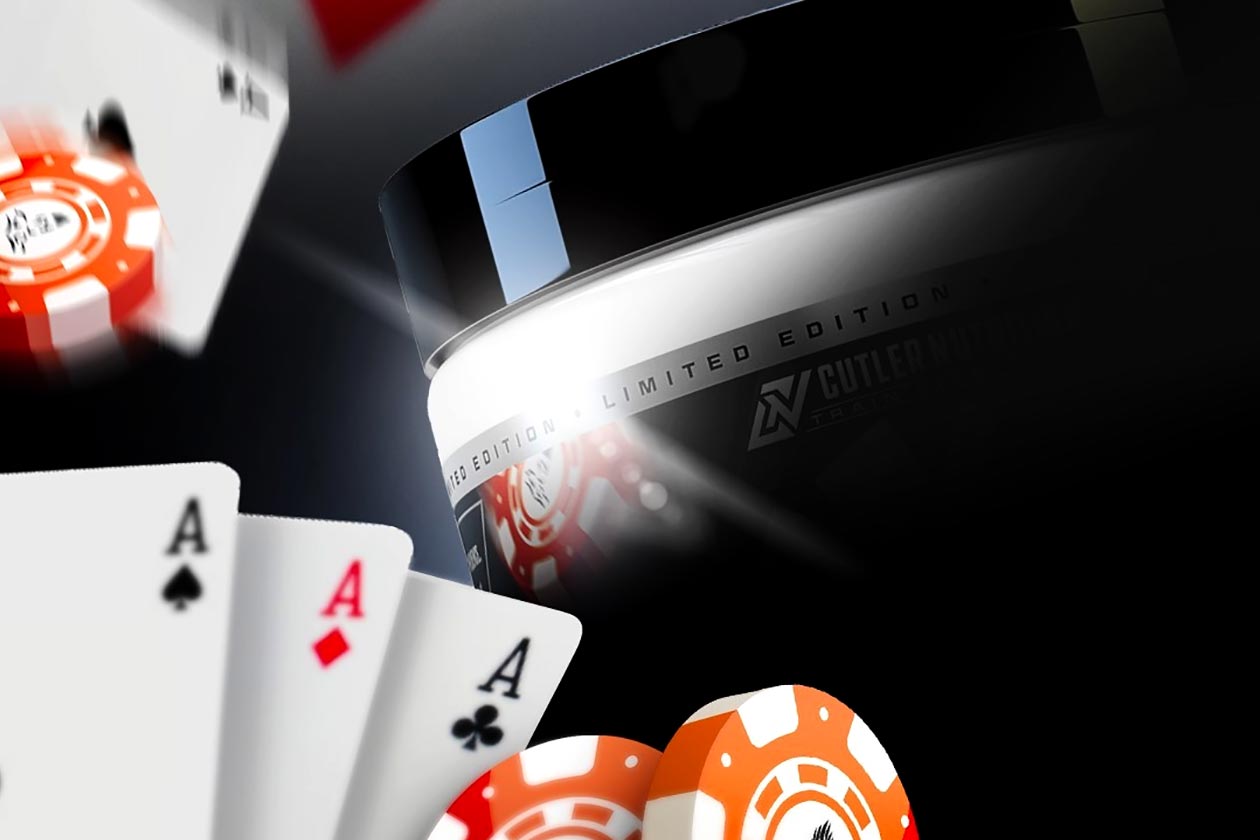 Special edition or limited flavors have become more common over the past few years, with brands really showing their creativity. There have been collaborations with someone or something, flavors themed around a topic or event, and essentially everything in between. While they are common, not every brand has jumped on the trend, including four-time Mr. Olympia Jay Cutler's Cutler Nutrition.
Cutler Nutrition has done some fun and creative flavors, especially with its Sour Series, but nothing short-lived and limited edition. That looks like it is about to change based on the brand's recent teaser, which you can see for yourself above. The image doesn't include a lot of detail, although enough that you can see a special edition, alternatively branded product that says "limited edition" around its neck.
Whatever the item is, it appears to have a gambling or card theme to it, as it is surrounded by poker chips and playing cards. We have to imagine the flavor plays into that theme somehow, which is also fitting as Jay Cutler himself lives in Las Vegas. We'll share more details when they become available, but we are excited to see what it turns out to be, as again, it will be the brand's first real special edition effort.