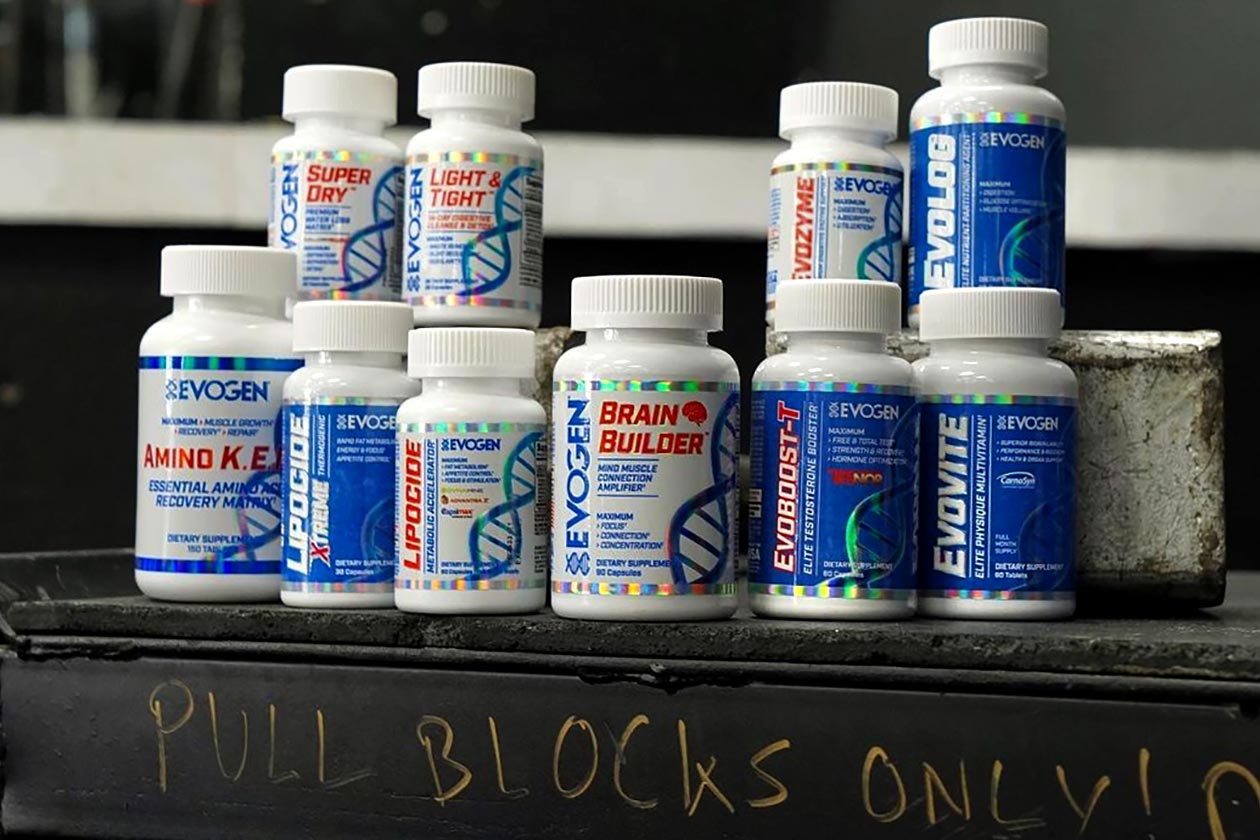 Hany Rambod's reputable brand Evogen has a new supplement out this weekend alongside its Labor Day Weekend sale, making it a great time to get in a grab its latest creation. Evogen's Labor Day promotion is quite strong, offering 10% on all powder supplements, twice that on capsule items at 20%, a minor drop on stacks, and an even better 60% on all apparel and accessories.
Brain Builder is the newest product from Evoge, formulated to enhance mental focus, concentration, and cognition. The combination of benefits is ideal for all sorts of scenarios, from exercise and working out to studying, gaming, and general day-to-day activity. The supplement does contain stimulants, so you may not want to go mixing it with other stimulating items, but it isn't an over-the-top amount.
The ingredients and dosages behind Evogen's Brain Builder can be seen in the image above, including several typical nootropic compounds such as alpha-GPC at 500mg, 200mg of citicoline, a somewhat light 250mg of lion's mane, and 100mg of bacopa. As mentioned, the product is not stimulant-free, with caffeine giving it a nice boost in energy and at a moderate 100mg.
Evogen's Brain Builder carries a regular price of $44.95 for a full-size bottle of 30 servings, and being a supplement you don't necessarily need to use every day, it can last you a lot longer than a month. The product does come under the brand's Labor Day Weekend sale, so it's discounted by 20% to $35.96, and if you order over $99 you get free shipping, a shaker at $150+, and a beanie at $250 or more.