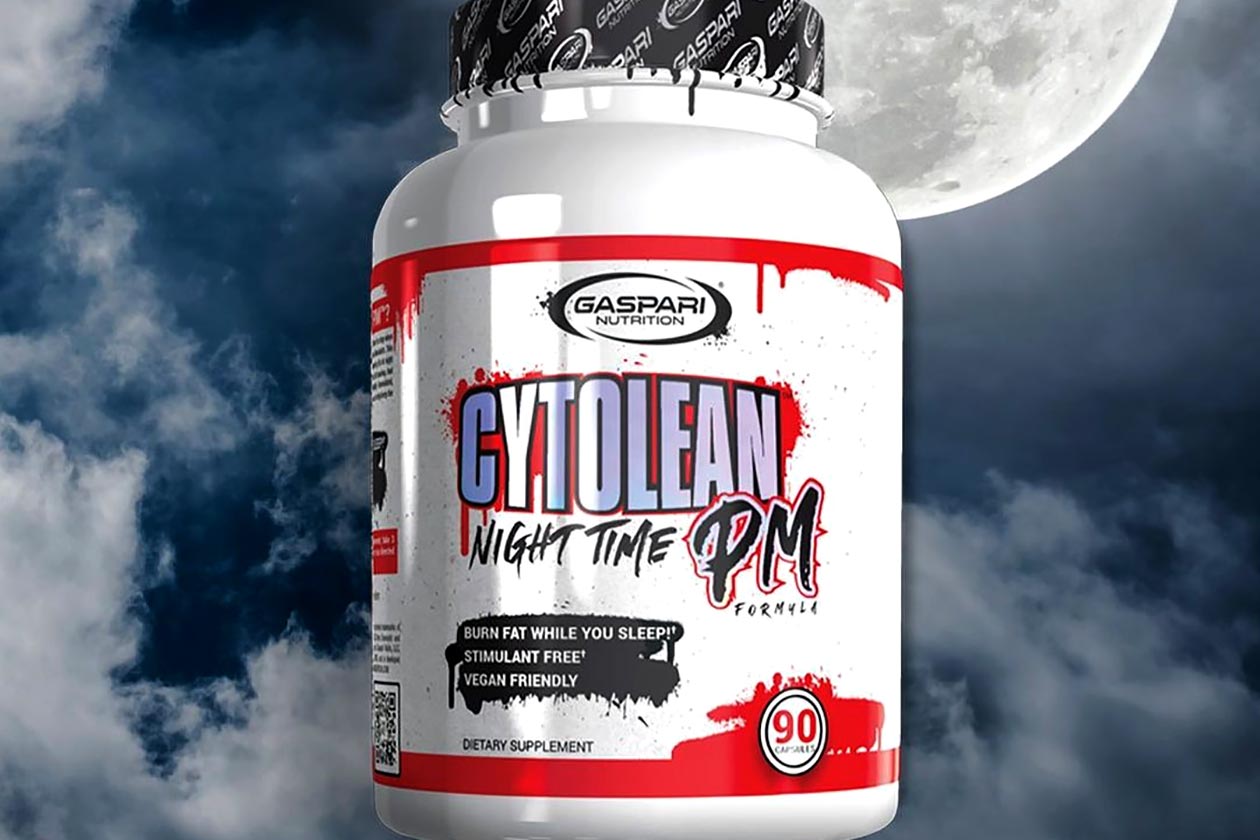 Gaspari Nutrition already has fans taken care of in the weight loss department with its long-running and well-known stimulant supplement DTN8, originally known as Detonate. What the legacy brand doesn't have is a fat burner for those of you that don't enjoy stimulants as much or would prefer something stimulant-free that's stackable and won't eat into their daily caffeine intake.
In the coming weeks or months, Gaspari Nutrition is releasing an answer to that stimulant-free weight loss situation. It has unveiled an entirely new product that meets all of those needs in Cytolean Night Time PM. The supplement hopes to help you burn fat while you sleep without any stimulants, and if it's like other nighttime fat loss solutions, it'll have ingredients to improve sleep too.
Longtime fans of Gaspari Nutrition might be familiar with the name Cytolean, as it is a product the brand has had on the market in the past but has since discontinued it. Unlike the much older, original versions of Cytolean, as mentioned, Cytolean Night Time PM does not contain any stimulants, looking to support weight loss without that traditional intense energy or stimulant kick.
We're not too sure exactly when Cytolean Night Time PM is due to launch, only that it's coming soon to stores and stockists with a three capsule serving size and packing the usual 30 servings a bottle.