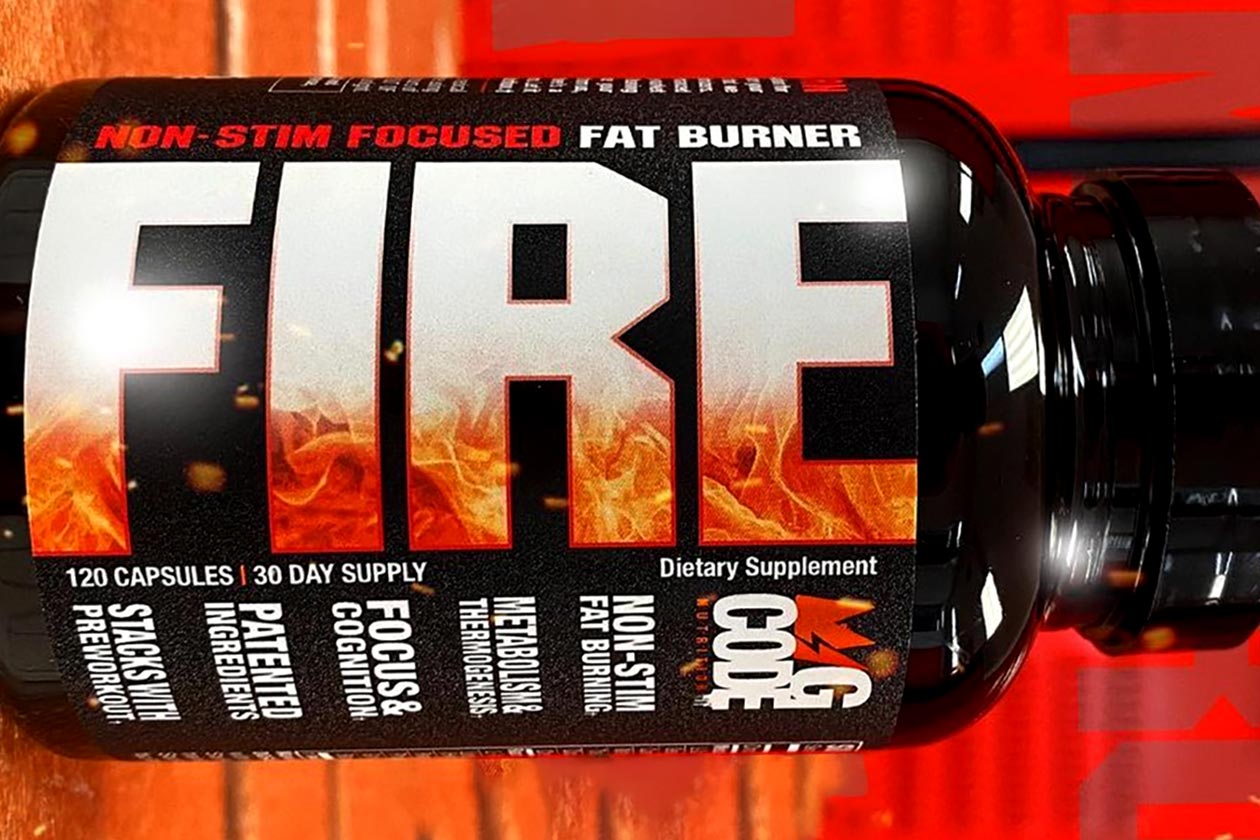 GCode Nutrition is another supplement company that's been very strategic with its growth and expansion, gradually growing from its debut product, the pre-workout Vice, into several other categories. Despite entering popular areas such as meal replacement, superfood, testosterone boosting, beauty, and sleep, and it has not touched the always popular weight loss market.
Tonight at precisely 8 PM Eastern Time, all of that changes, as GCode Nutrition is releasing its first-ever fat-burning supplement, built to support focus, thermogenesis, mood, metabolism, and weight loss. The brand has given the product a fitting name with "Fire", directly relating to the thermogenic side of the supplement, and it will have all of its ingredients revealed later tonight at launch.
Another interesting detail about the upcoming Fire fat burner is, unlike most competitors in the category, GCode Nutrition's does not have caffeine or any stimulants for that matter. As mentioned, it still packs a few features for a mental focus effect, such as the reputable pair of TeaCrine and Dynamine, but this is not one you can count on for a classic caffeine kick.
The added benefit of stimulant-free weight loss supplements is, of course, that you can use them alongside or around a stimulant pre-workout, which is something GCode Nutrition is promoting for Fire. Once again, the brand's entry into the fat burner market is going live later today at 8 PM through its online store, and you can probably count on some sort of introductory deal or discount.