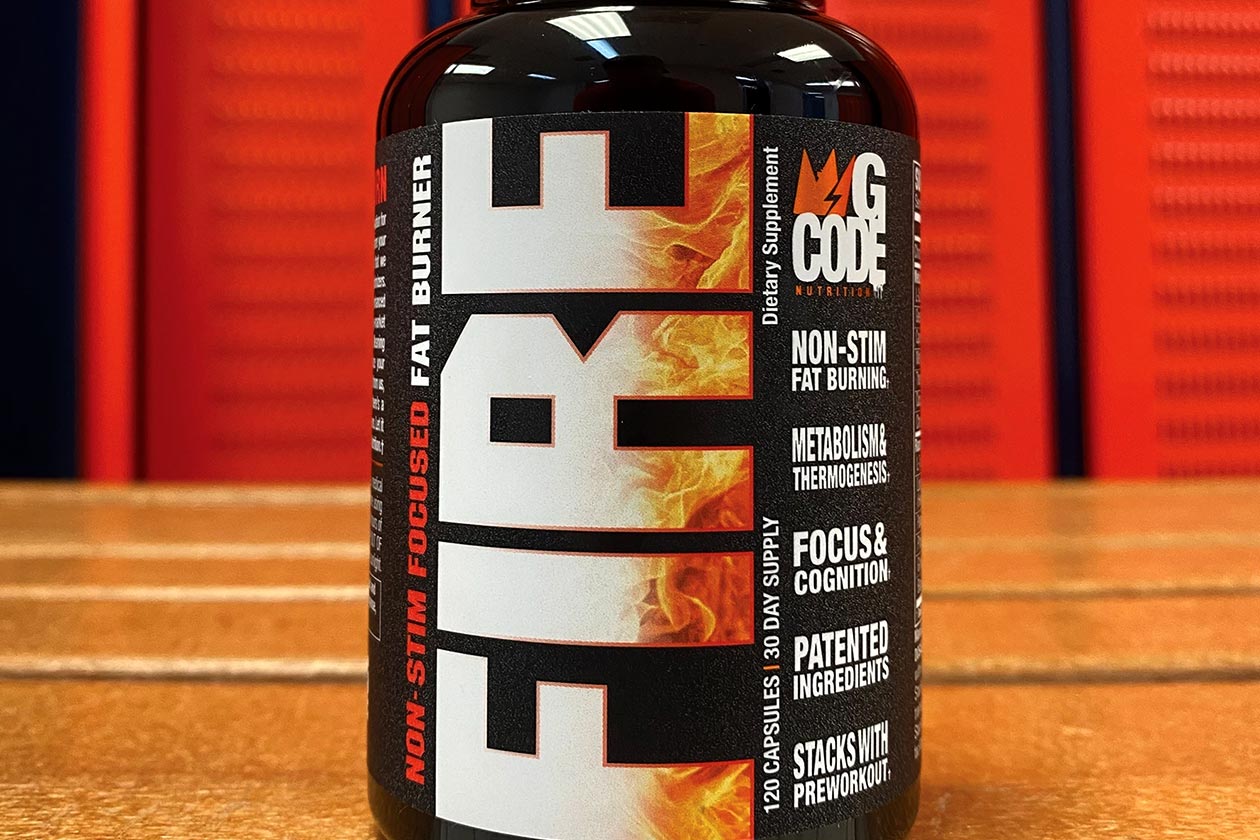 GCode Nutrition's first-ever weight-loss supplement, appropriately named Fire, is now available for purchase through its website, where it'll cost you $49.95 for a full-size 30 serving bottle. As previously confirmed, the product is completely stimulant-free, giving you the ability to take it later in the day, closer to sleep, and alongside other stimulant supplements like pre-workouts and energy drinks.
We've added the facts panel for GCode Nutrition's Fire in the image below, where the formula powering the fat burner is split into two halves. One side of the supplement is made up of ingredients to support weight loss, metabolism, and thermogenesis. The other side is filled with nootropic-type compounds to improve and enhance focus and mood, making it a bit more than just a fat burner.
Some of its standout ingredients and dosages include a gram of carnitine tartrate, 50mg each of Compound Solutions' TeaCrine and Dynamine, and 25mg of the premium ingredient Cocoabuterol. To support its mental focus benefits, you get the likes of tyrosine at half a gram a serving, a relatively light 300mg of lion's mane, 50mg of phosphatidylserine, and as mentioned, absolutely no intense stimulants.
As mentioned, you can now purchase GCode Nutrition's debut fat burner through its online store at $49.95 a bottle, although if you don't mind waiting a few days, you may end up saving some money. While the brand is not promoting one yet, Labor Day Weekend is this weekend, a time when most supplement companies put together some sort of deal or discount, which is a possibility with GCode.