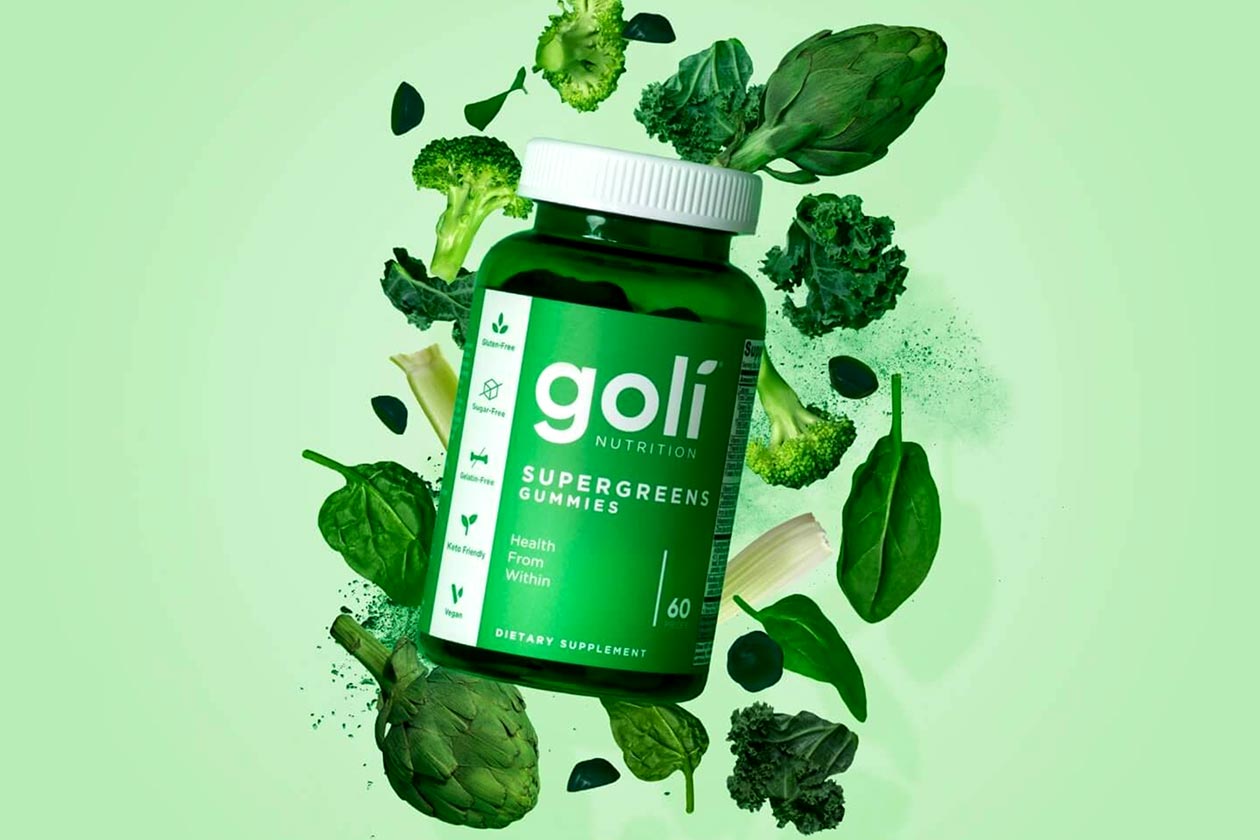 The gummy supplement company Goli Nutrition known for its world's first Apple Cider Vinegar Gummies, has come out with another addition to its lineup. Since its original product, the brand has added two other items to its selection, with Ashwagandha Gummies and Superfruits Gummies, and now there is a fourth gummy supplement that's a fitting follow-on from Superfruits.
Supergreens Gummies is the latest product from Goli Nutrition, bringing together 11 different greens ingredients into sweet and tasty gummy candy with 6g of carbohydrates and no sugar in a two-piece serving. Like with most gummy supplements, the dosages in Goli's Supergreens Gummies aren't overly high, especially compared to your more loaded sports nutrition products.
Every Goli Nutrition Supergreens Gummies serving has a light 255mg blend of those 11 different greens, including artichoke, aloe vera, kale, spinach, chlorella, and the premium probiotic Opti-Biome. There are a few vitamins and minerals alongside the superfoods, although they're also not dosed overly high, with the likes of zinc at 1.1mg and vitamin B12 at 36mcg.
Supergreens Gummies is now available directly from Goli Nutrition's website, where it is the same price as all of the brand's other supplements at $19 for a bottle of 30 servings. Goli also has bulk bundles available that bring down the cost per bottle by a fair amount, and since all of its products are the same price, it allows you to mix and match, plus every option includes free shipping.