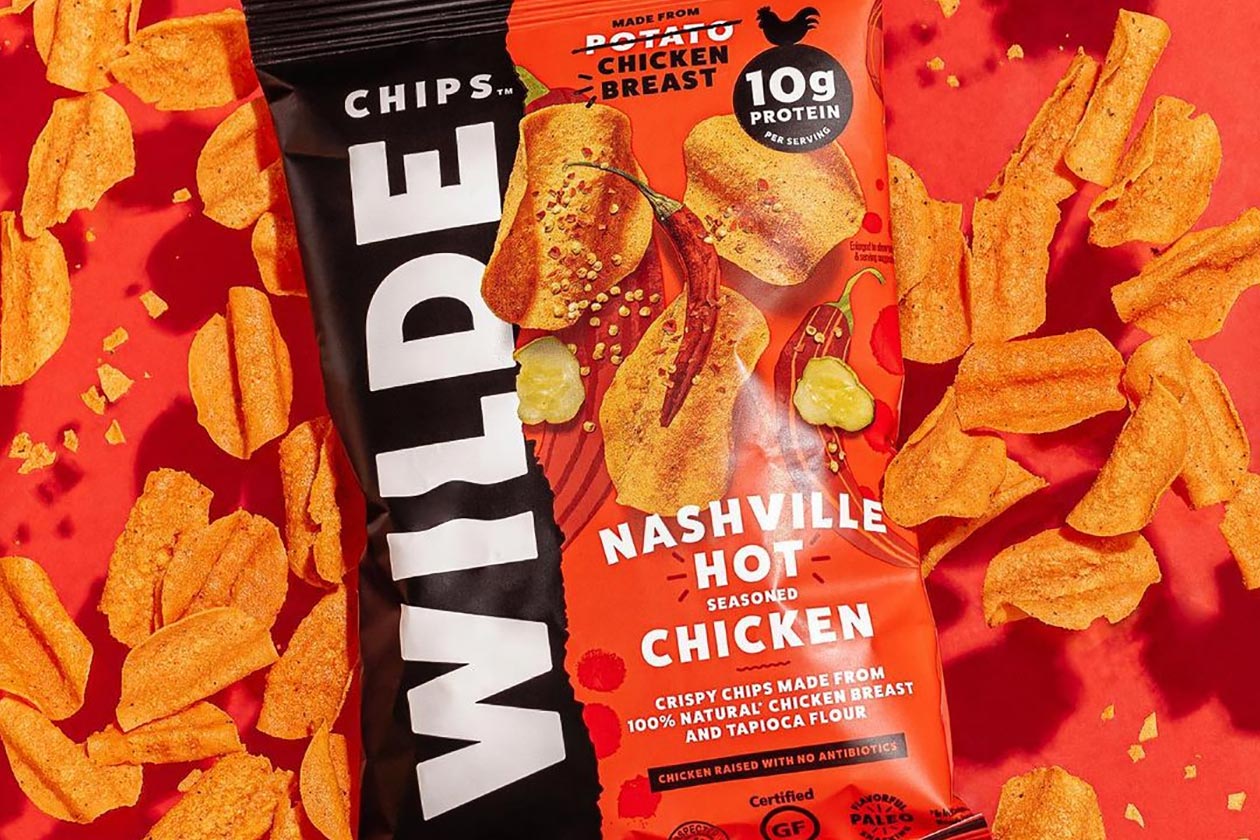 We've always been fans of creative and innovative functional brands, especially those that find new and unique ways to provide a high amount of protein and reasonable to low calories. The young, two-year-old Wilde Chips is a company that has popped up on our radar and fits that very description with its range of crispy chips that are high in protein but not made from potato like most chips out there.
Wilde Chips creatively uses meat to make its crispy and tasty chips, specifically chicken breast and premium pork. They are about as thin as traditional potato chips, and with meat as their primary ingredient as well as egg whites, the macros are well worth a look. A single 2.25oz bag of Wilde's chicken and pork-based chips provides a protein bar-like 20g of protein, and almost equal amounts of carbohydrates and fat at 18g of 20g, respectively.
The protein snack isn't as lean as your typical protein bar, with the fat really pushing up its calories, although if you're like us and enjoy something different, you might want to pick them up. To top it off, Wilde Chips has a strong selection of flavors, with four for its pork chips and six for chicken, including classics like Sea Salt & Vinegar and Jalapeño, and some more unique options like Chicken & Waffles.
Anyone interested in giving Wilde Chips a try can head to its website, where it has all of its protein chips and flavors available at $4.50 each for six bags. The brand also has smaller 1oz bags in its online store and variety bundles for those that don't want six bags of the same flavor. There is even a "Build Your Box" option for you to make your own six-bag variety pack for a bit extra at $5 a bag.