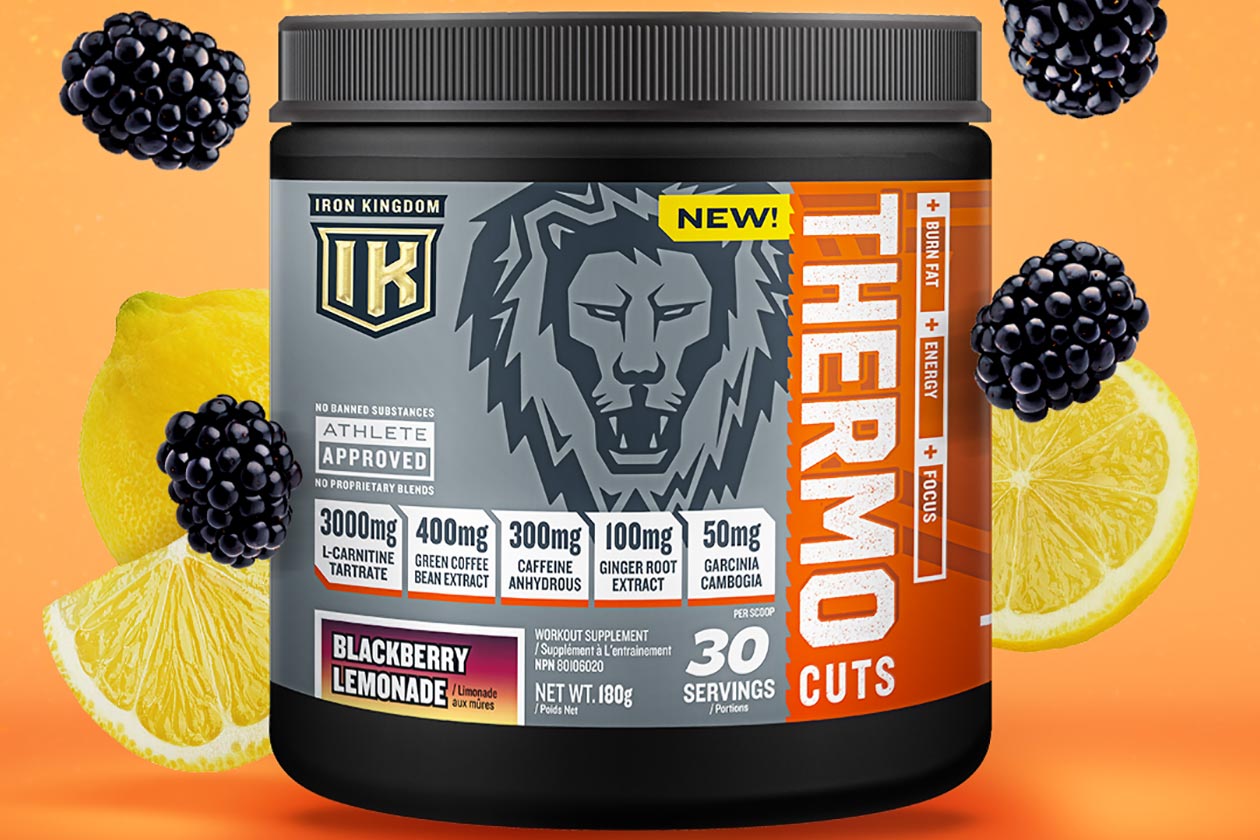 Thermo Cuts is the flagship fat burner from Canadian supplement company Iron Kingdom featuring a variety of ingredients to enhance energy, focus, and weight loss. Some of its key formula highlights include 3g of carnitine tartrate per serving, 50mg of garcinia cambogia, another 50mg of cayenne pepper, and a strong, pre-workout-like 300mg of caffeine.
Iron Kingdom has now taken that original weight loss product and turned it into a flavored powder, giving fans and followers a new way to enjoy and get benefits from Thermo Cuts. The all-new powder version of Thermo Cuts brings over all of the same ingredients and dosages, with one small change, and that is cayenne pepper has been dropped to 5mg from 50.
Every other ingredient from the capsule Thermo Cuts is the same in Iron Kingdom's powder spin-off, including that solid 3g of carnitine tartrate, intense 300mg of caffeine, and 400mg of green coffee bean. As far as flavors go, the powder fat burner has launched with two tastes to choose from in Orange Creamsicle and Blackberry Lemonade packing 30 servings a tub.