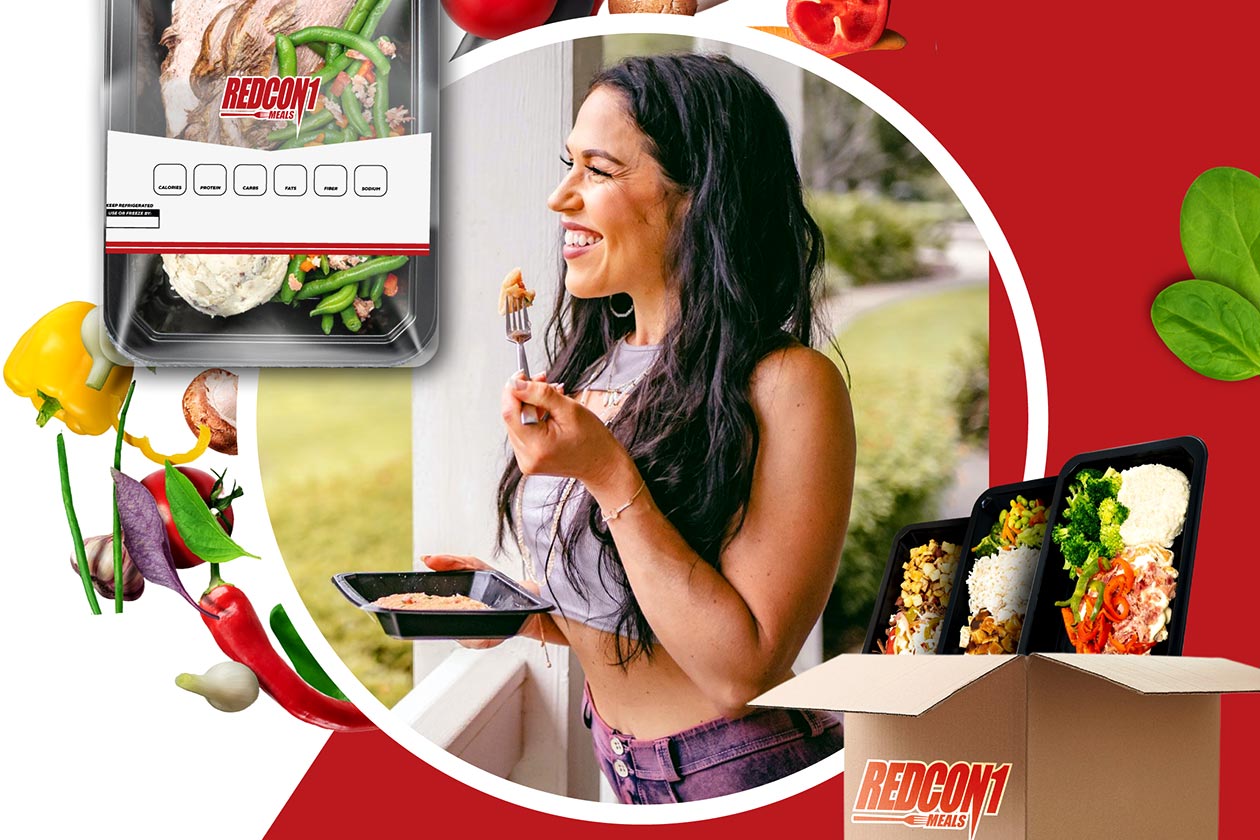 Redcon1 is celebrating more than its fifth birthday this week; it has also launched its exciting new Redcon1 Meals. Now available through the brand's online store at redcon1.com is an absolutely giant selection of healthy, nutritious, ready-to-eat meals. The lineup Redcon1 has on offer is as large as we had hoped with meals for all types of diets, budgets, and even just bulk foods.
A few examples from the Redcon1 Meals menu include Chicken Bacon Primavera, Chipotle Lime Chicken, Beef Meatballs, and a classic Ground Turkey, Rice and Broccoli. As mentioned, if the meals aren't for you, the brand has bulk foods available with trays of sweet potatoes, saffron rice, ground bison, shredded chicken, cod, brisket, and, of course, broccoli and asparagus.
The prices of each of the items in the Redcon1 Meals lineup vary, especially with the bulk foods. The balanced and nutritious meals get as low as $9.50 for the likes of the Dried Chicken, Rice, and Green Beans, and as high as $19 for the Beef Meatballs in Bell Pepper Marinara. Being the brand it is, Redcon1 does also have discounted bundles available with 12 or 24 meal options.
You can visit redcon1.com and search Redcon1 Meals to see the entire selection the brand has available, including all of their respective nutrition profiles. The packs of food are truly all about convenience, like most meal prep companies, staying fresh for up to 12 days, and they're incredibly easy to prepare with a quick two minutes in the microwave, and everything is warm and ready to eat.
As you could have probably guessed, Redcon1 Meals is not included in the brand's celebratory birthday sale of buy one get one free, although you can still purchase supplements in the same order as meals. Once again, to check out all that the new brand from Redcon1 has to offer, head to redcon1.com.