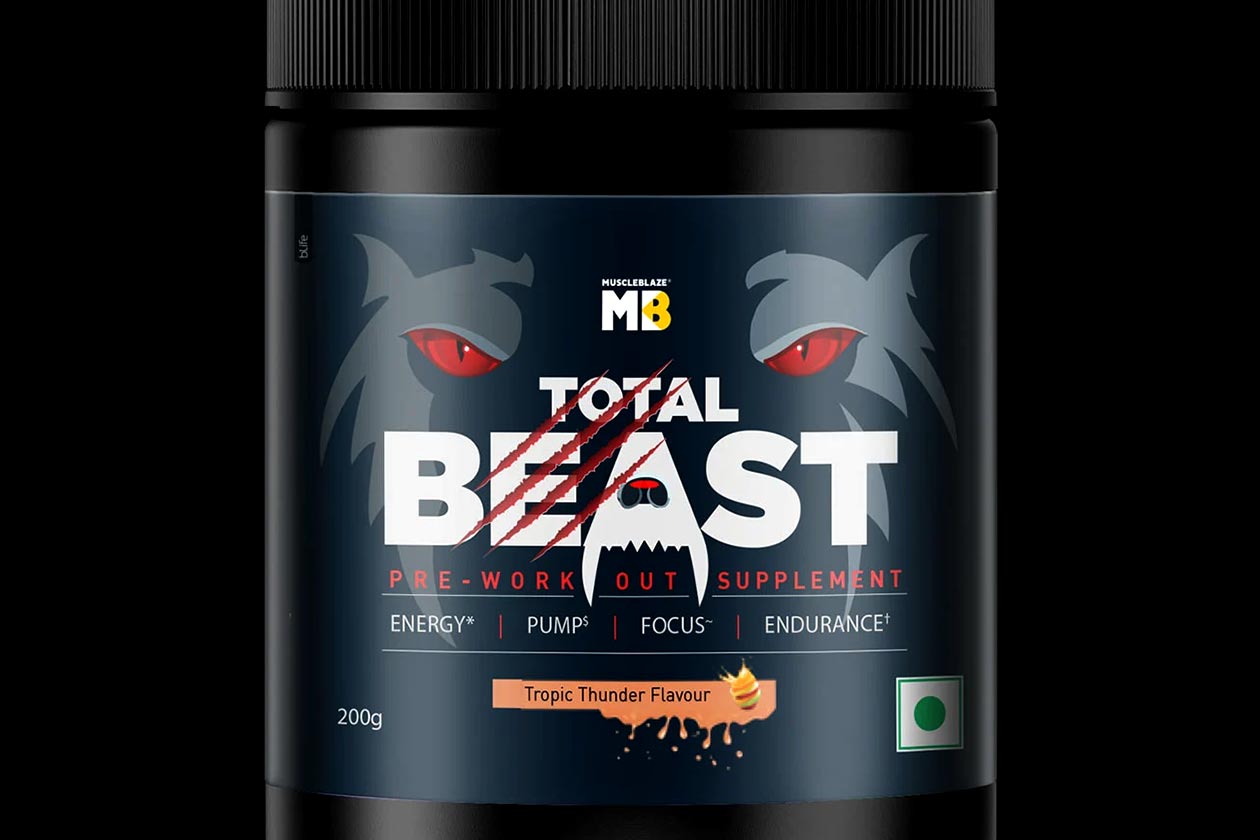 Indian supplement company MuscleBlaze has a new pre-workout on the market named Total Beast, which is far from its first entry into the highly competitive category. The brand also has Pre-Workout 200, Pre-Workout 300, and the weight loss infused Pre-Workout Ripped, all of which are relatively straightforward and rely on common pre-workout ingredients.
MuscleBlaze's Total Beast comes with a rather odd 18 full servings per tub, each including highlights such as 2g of beta-alanine, a low 2.5g of citrulline malate, and 1.5g of arginine. B vitamins are also in the mix, and to increase energy and focus; you get a moderate dose of caffeine at 200mg, the same as the brand's Pre-Workout 200 and half a gram of tyrosine.
Similar to those other pre-workouts we mentioned from MuscleBlaze, Total Beast isn't overly complex, bringing together a blend of common ingredients to lightly support performance, pumps, energy, and focus. The dosages aren't as high as we'd like, with the citrulline malate below half of the more common 6g, although it is cheap at ₹1679 (22.64 USD).