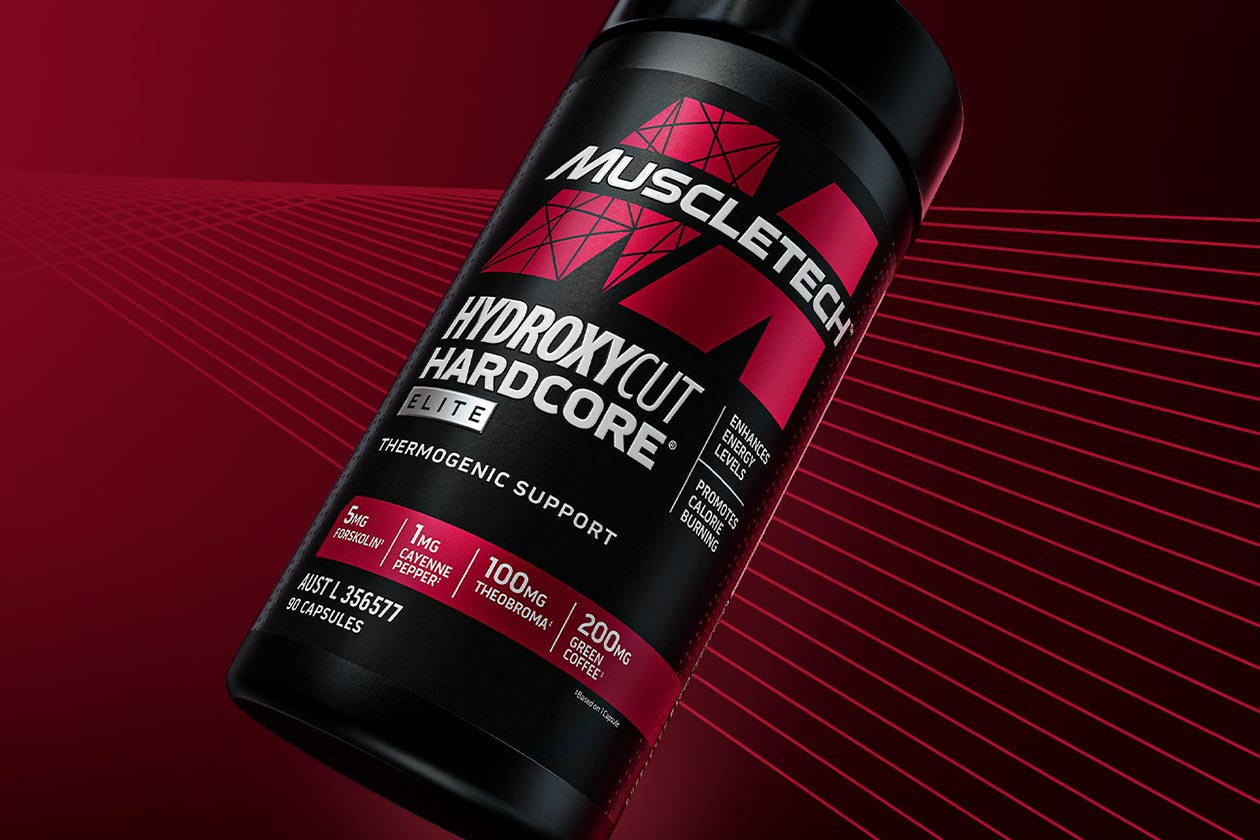 Like most brands, Muscletech's lineup of supplements is not the same in the US as it is everywhere, with regulations forcing it to reformulate and in some cases, products just not making it out there. In the coming weeks and months in Australia, Muscletech is bringing its flagship weight loss supplement to the country, but with the tight restrictions down there, it has undergone some changes.
We've added the facts panel for Muscletech's Australian Hydroxycut Hardcore Elite below, where there are indeed some differences compared to the Hydroxycut Hardcore Elite you'll find here in the US. The product features theobromine, coleus, cayenne extract, green coffee, and caffeine, all rolling together to support energy from its 100mg of caffeine per serving, as well as focus and thermogenesis.
The most interesting part about the Australian version of Hydroxycut Hardcore Elite is that Muscletech has gone through the lengthy process of keeping it in capsule form. Due to the rules and regulations in the country, most or almost all brands move their fat burners and sometimes even testosterone boosters into powder form to sell there, as that doesn't have anywhere near as many requirements.
Muscletech's Hydroxycut Hardcore Elite for Australia is coming off the production line this week, so fans of the legacy supplement company can expect to see it on shelves in the country in the coming weeks.