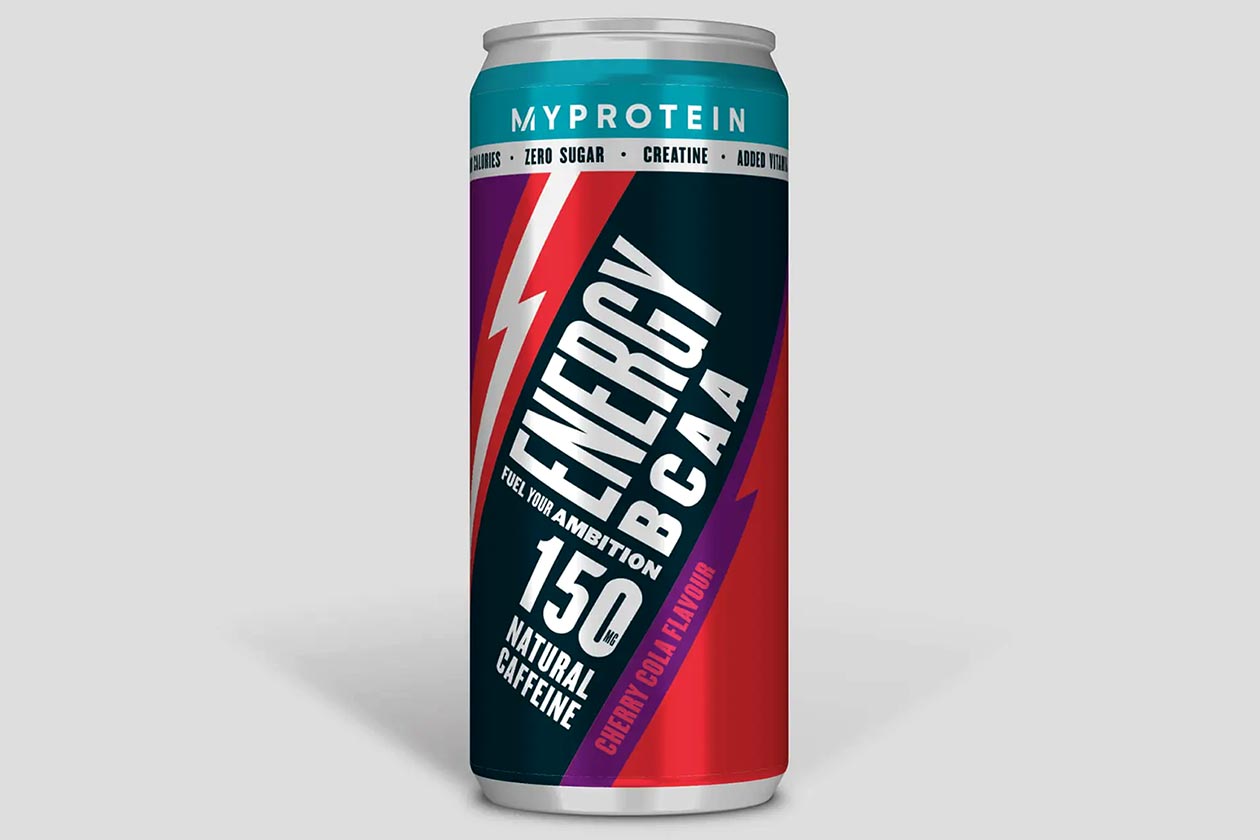 A few years ago, international brand Myprotein entered the energy drink game with BCAA Energy, featuring a combination of the two types of ingredients in its title. The beverage brought together the three all-important BCAAs — leucine, isoleucine, and valine — to support muscle recovery, alongside tyrosine, B vitamins, and 180mg of caffeine for energy and focus.
Myprotein has launched a new energy drink this week with the same "BCAA Energy" name, although the ingredients powering it and the flavors it has to choose from are not identical. Every can of the brand's new product has 2g of BCAAs, B vitamins, a light 250mg of choline bitartrate, half a gram of tyrosine, and slightly more caffeine with 150mg of natural caffeine.
One other key ingredient in Myprotein's all-new BCAA Energy is creatine in the form of premium CreaBev creatine. For those not familiar with CreaBev, it is a soluble and stable creatine monohydrate from Glanbia. It is designed specifically for use in beverages and promotes the comparison of only 30% degradation to creatinine after a year in water, versus 95% degradation in regular creatine monohydrate in a quarter of the time.
Myprotein's refreshed, reformulated, and rebranded BCAA Energy drink is now available through its online store at myprotein.com with three flavors to choose from at £10.99 (14.99 USD) for a case of six. Those flavors are Strawberry and Raspberry, Cherry Cola, and Lemon and Lime, all with zero sugar and fat, a gram of carbohydrates, giving it a low four calories.