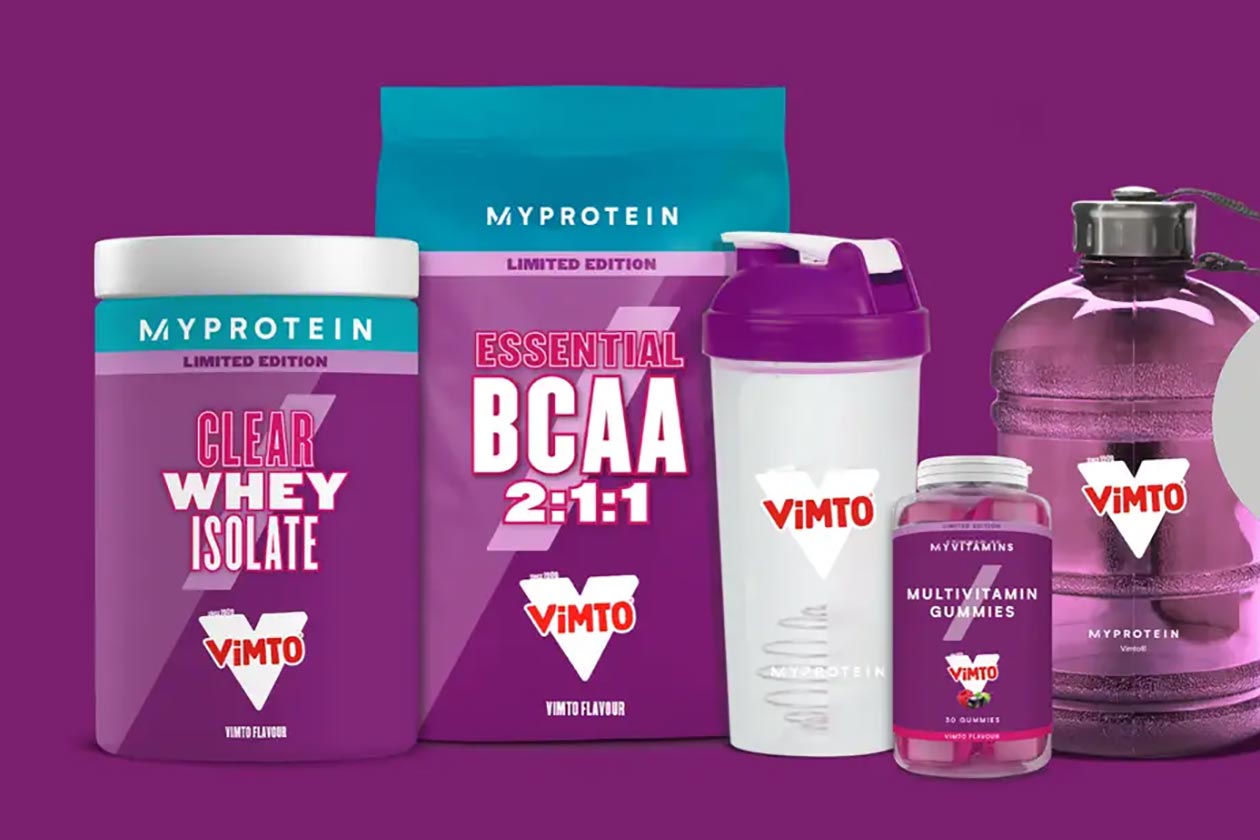 Vimto is an extremely long-running beverage from the UK that combines grape, raspberry, and blackcurrant juice into a sweet and enjoyable soft drink available in cans and bottles. The original Vimto recipe was invented over a century ago in 1908, and now, the sports nutrition company Myprotein also from the UK has partnered with the product for a handful of special edition supplements.
Myprotein and Vimto have come together and created an authentic Vimto flavor of the protein powder Clear Whey Isolate and the BCAA-based amino, Essential BCAA 2:1:1. The collaboration flavor has also been put together for one of the many products from Myprotein's health and wellness brand Myvitamins, with a Vimto option for its vitamin and mineral-powered Multivitamin Gummies.
Myprotein has dropped several partnership supplements over the past year or so, with the Vimto collaboration being the latest. The authentic Vimto-flavored products are only available for a limited time and can all be purchased through myprotein.com. The brand has also put together a matching shaker bottle and half-gallon jug featuring the signature Vimto logo and a purple color scheme.