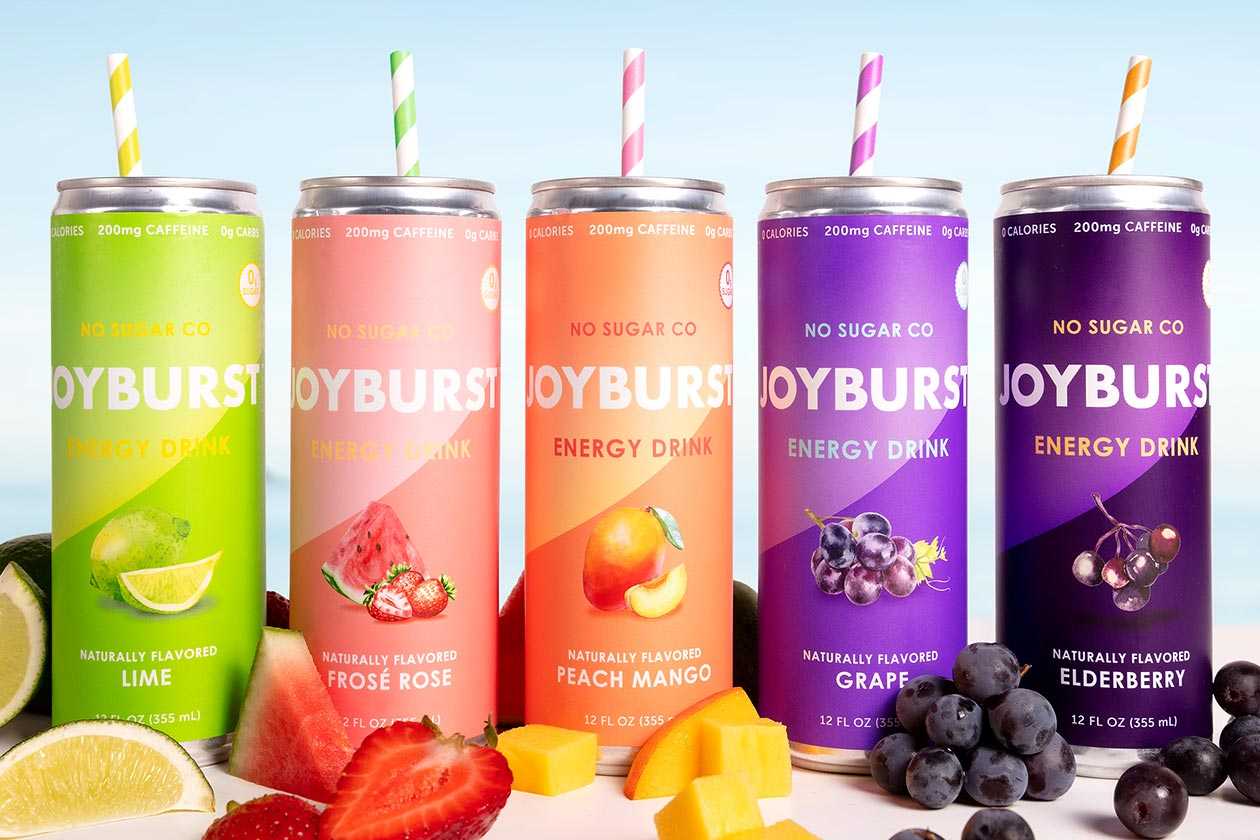 No Sugar Company is known for its deliciously sweet snacks and treats that are, of course, zero sugar, and not surprisingly, also have keto-friendly nutrition profiles. The Chocolate Fudge Brownie flavor of the brand's popular No Sugar Keto Bar, for example, has a reasonable 9g of protein, 12g of fat, 16g of carbohydrates with no sugar and 3g of that net carbs, and a calorie count of 150.
The functional company is introducing an all-new innovation this month, and while it keeps with that original no sugar theme, it is in a very different format from the rest of its lineup. Joyburst is No Sugar Co's first-ever beverage, which is a naturally caffeinated energy drink, providing a reliable 200mg of caffeine for an anytime boost in energy.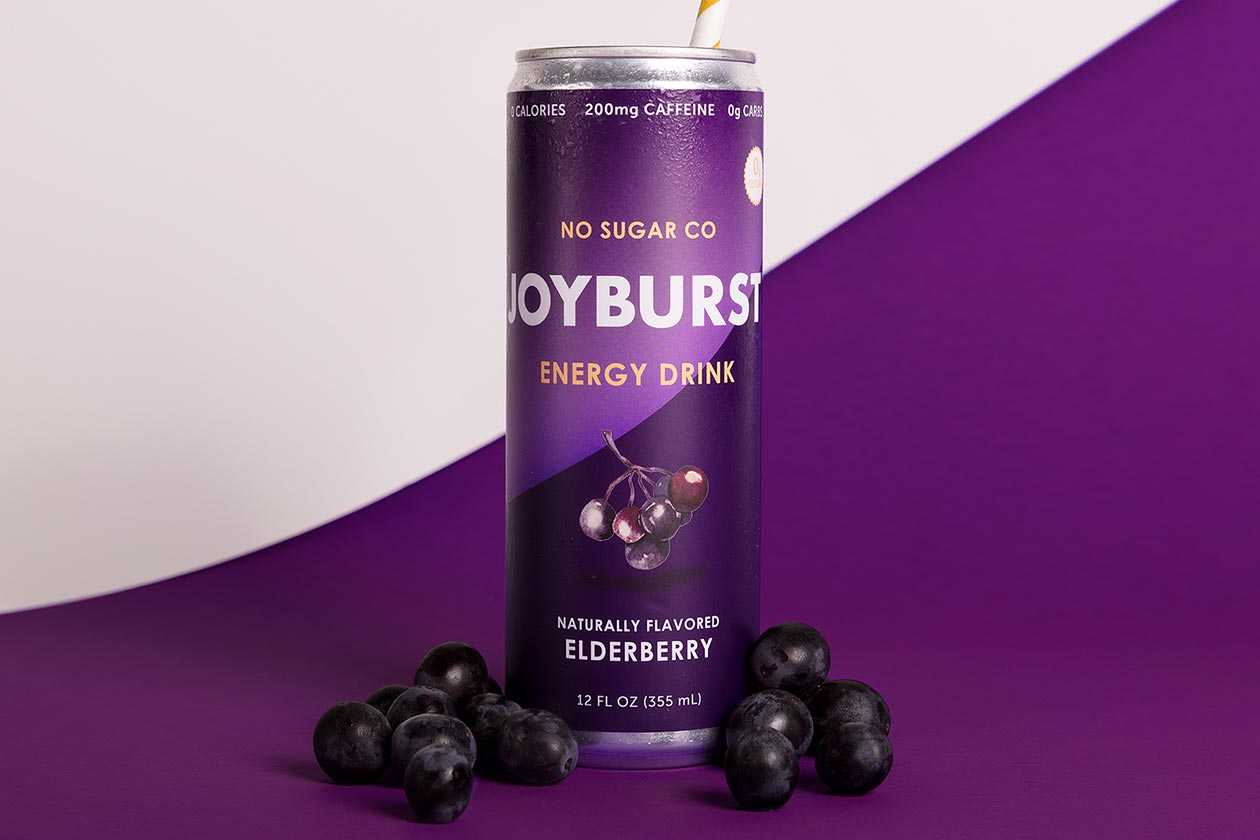 No Sugar Co's Joyburst does continue the no sugar theme; in fact, the energy drink has no nutrition whatsoever, with each can having zero fat, protein, carbohydrates, and calories. The product is also due to debut in a variety of flavors, five in total, all naturally flavored and sparkling with Frosé Rose, Elderberry, and the more familiar fruity recipes Peach Mango, Grape Twist, and Lime.
No Sugar Co is expecting to have its Joyburst energy drink out and available in the coming months. It is a great expansion for the brand that, as mentioned, is known for its no sugar, keto-friendly functional foods, and now it's bringing its tasty, no sugar approach to the fast-growing energy beverage market.