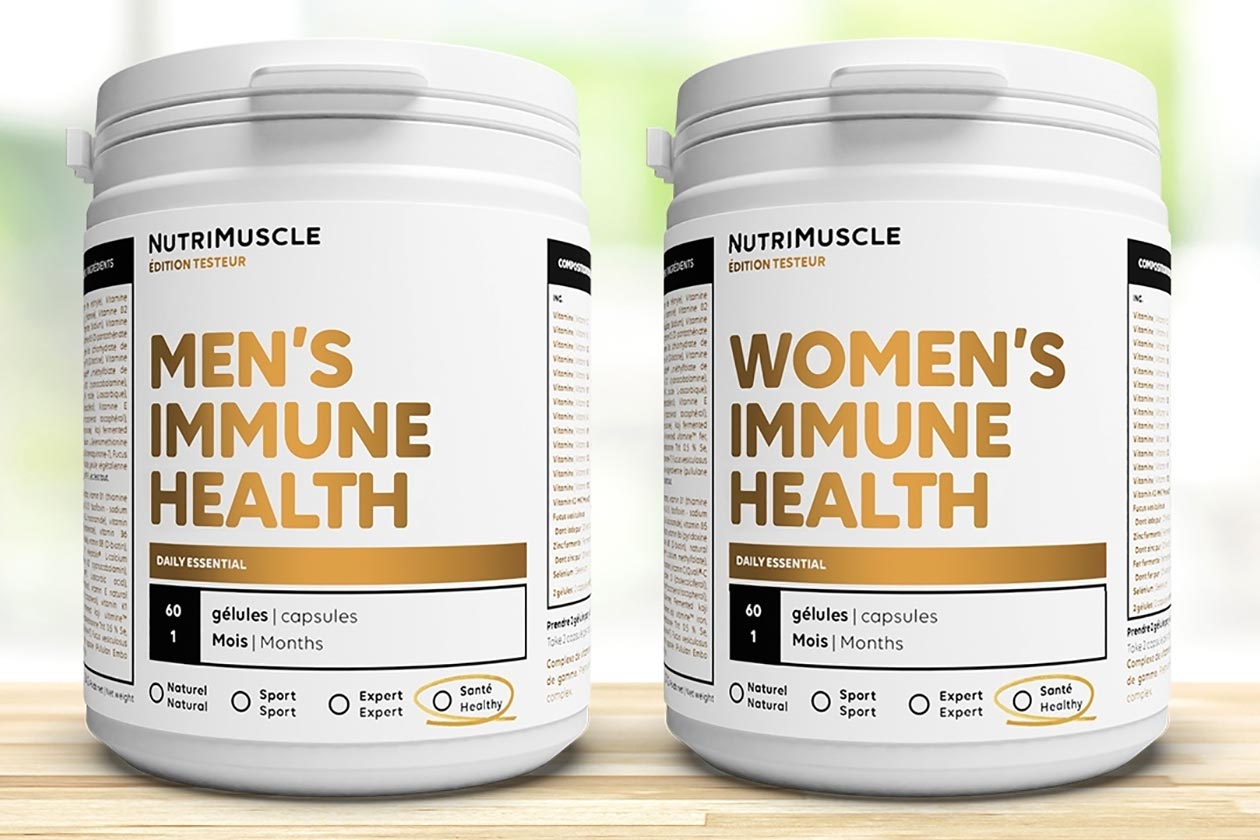 French brand Nutrimuscle is at it again, putting together a gold striped Tester Edition of two all-new supplements it's looking to get feedback on from fans and followers. This is something the brand does with almost all of the products it comes out with, as mentioned, in an effort to gather feedback from users to presumably tweak or change the supplement before giving it a full launch.
This time around, Nutrimuscle has two new products branded with its Tester Edition look, as you can see in the image above, and while they are separate, they're both intended to provide similar support and benefits. The supplements are Men's Immune Health and Women's Immune Health, formulated to support and strengthen your immune system powered by various vitamins and minerals.
Only local France-based fans of Nutrimuscle can get in on the sign-up to trial the Men's Immune Health and Women's Immune Health Tester Editions, although it is expected to get a complete release for everyone later down the road.