Sep 21st, 2021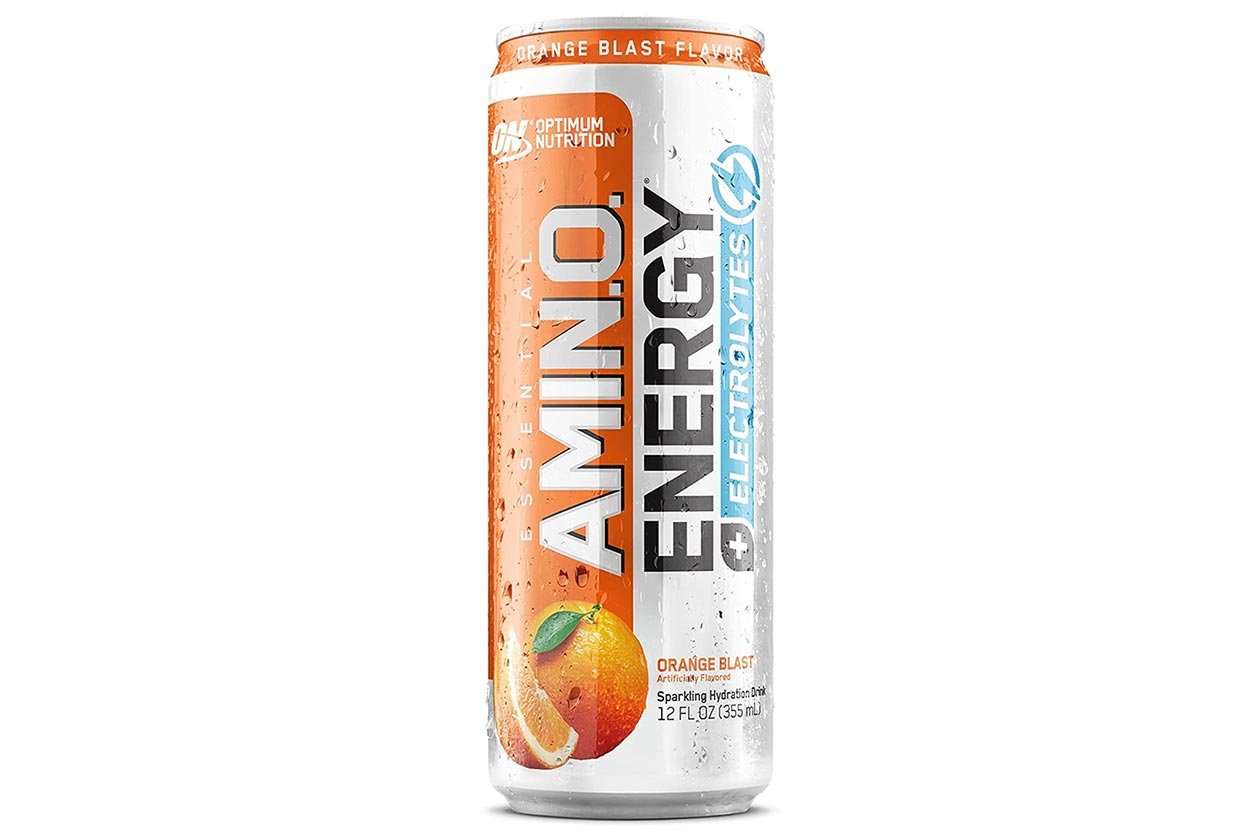 A tasty new flavor of Optimum Nutrition's amino-infused energy drink, AmiNO Energy + Electrolytes, has surfaced, and while we can't see it available anywhere, we can confirm its name. The Optimum product has been around for a few years now and has grown into quite the menu, including absolutely delicious options such as our personal favorite, Mango Pineapple Limeade.
The upcoming flavor of Optimum Nutrition's AmiNO Energy + Electrolytes energy drink continues the on-the-go items refreshing fruity theme with a citrusy effort named Orange Blast. It features all of the beverage's usual ingredients, including BCAAs, citrulline, taurine, combining for a total of 5g of aminos per can, alongside a reliable 100mg of caffeine and only five calories per can.
We're not sure when Optimum Nutrition is planning to drop its Orange Blast AmiNO Energy + Electrolytes drink as it's not even on its website yet, but with the preview now out there, we have to imagine it'll be soon.