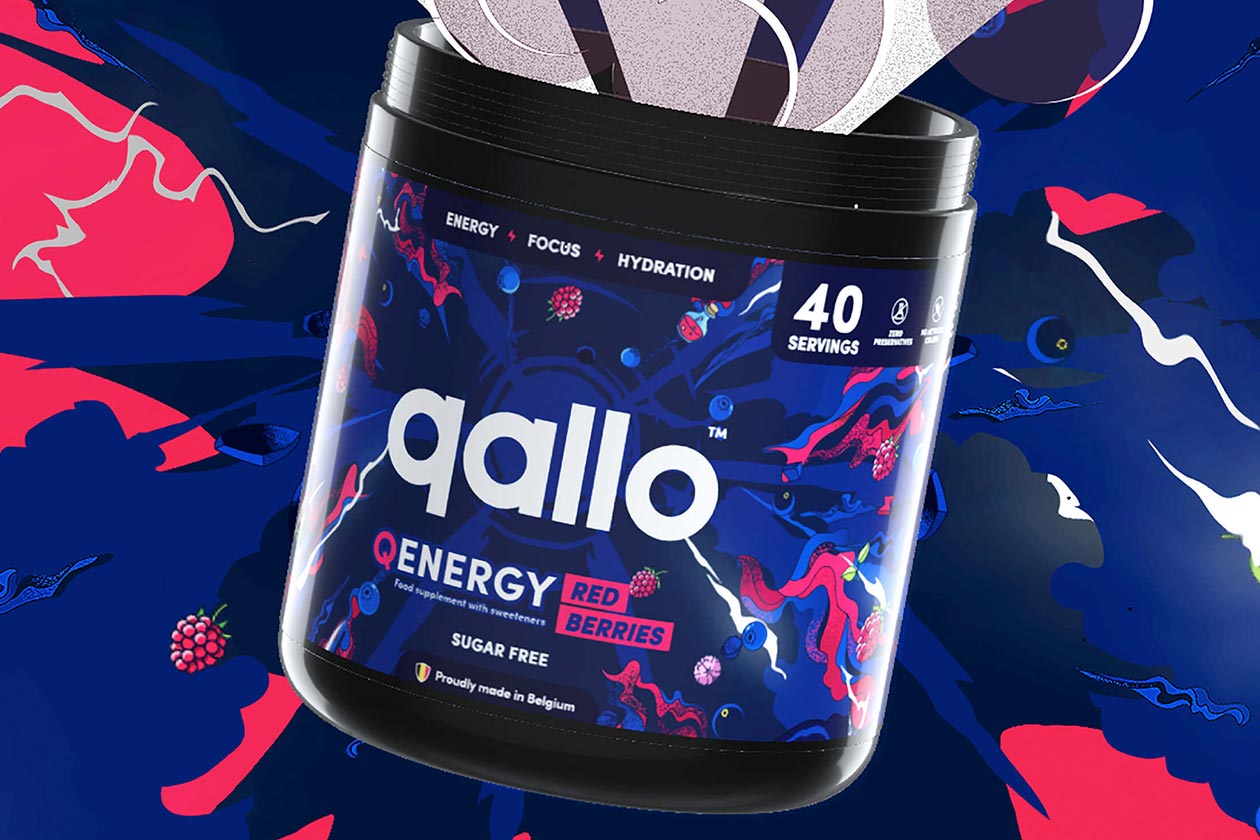 The Belgian supplement company Qallo which is still very new and describes itself as a brand for the digital generation has launched its all-new energy formula QEnergy. The newcomer's first few products were geared more towards health and wellness, something you don't see all that often, with a nootropic, sleep aid, and joint support capsule supplements.
QEnergy is Qallo's first real popular category product, and it is entirely formulated to increase and enhance energy for working, studying, and general productivity. As mentioned, the brand is made for more of a mainstream, digital age market, not really sports nutrition and working out, so you don't get an intense blend of stimulants, with a more day-to-day type boost.
Packed into each of the 40 servings per tub of Qallo's QEnergy is a complete selection of B vitamins, half a gram each of theanine, ashwagandha and tyrosine, 250mg of taurine, and 336mg of guarana. The common focus enhancer choline bitartrate is in there too at 250mg, 90mg of ginkgo, the premium stimulant Zynamite at 300mg, and finally 80mg of caffeine.
As we touched on earlier, the formula behind QEnergy isn't supremely intense, although that's not its goal. Qallo is clearly shooting for a general productivity experience on this one, which is fitting for its digital generation audience. QEnergy is available through the brand's website at €39.95 for a 40 serving tub or €44.95 for a box of 30 sachets in three flavors.