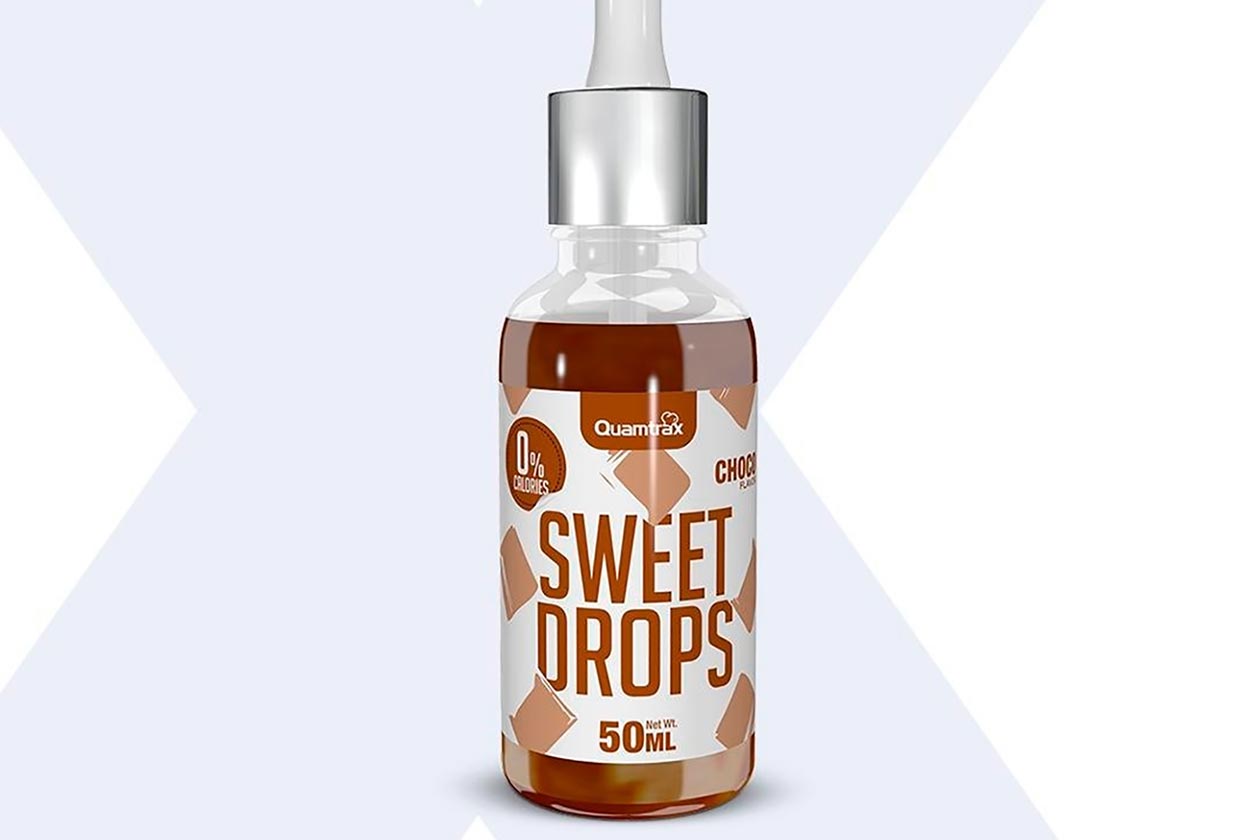 Concentrated flavor drops are incredibly common in the UK and Europe, with many different functional food and sports nutrition companies having them in their lineups. While they are common, there are still plenty of brands without that type of product, including the Spanish company Quamtrax Nutrition, although that is not the case any longer.
Starting this week, Quamtrax Nutrition has Sweet Drops available, which is that common, small bottle of concentrated flavor in liquid form to drop on your food or in your shake for added flavor. The brand's latest product has a volume of 50ml a bottle, which according to Quamtrax, is enough liquid flavor to enhance and sweeten around 200 meals.
Each serving of Sweet Drops has no sugar, carbohydrates, fat, or calories, and Quamtrax Nutrition has debuted the product in several flavors. There are ten options for Sweet Drops, all rolling out in the brand's home country and continent with Chocolate, Peach, Apple, Coconut, Cheesecake, Vanilla, Cookie, Caramel, Strawberry, and Choco Hazelnut.