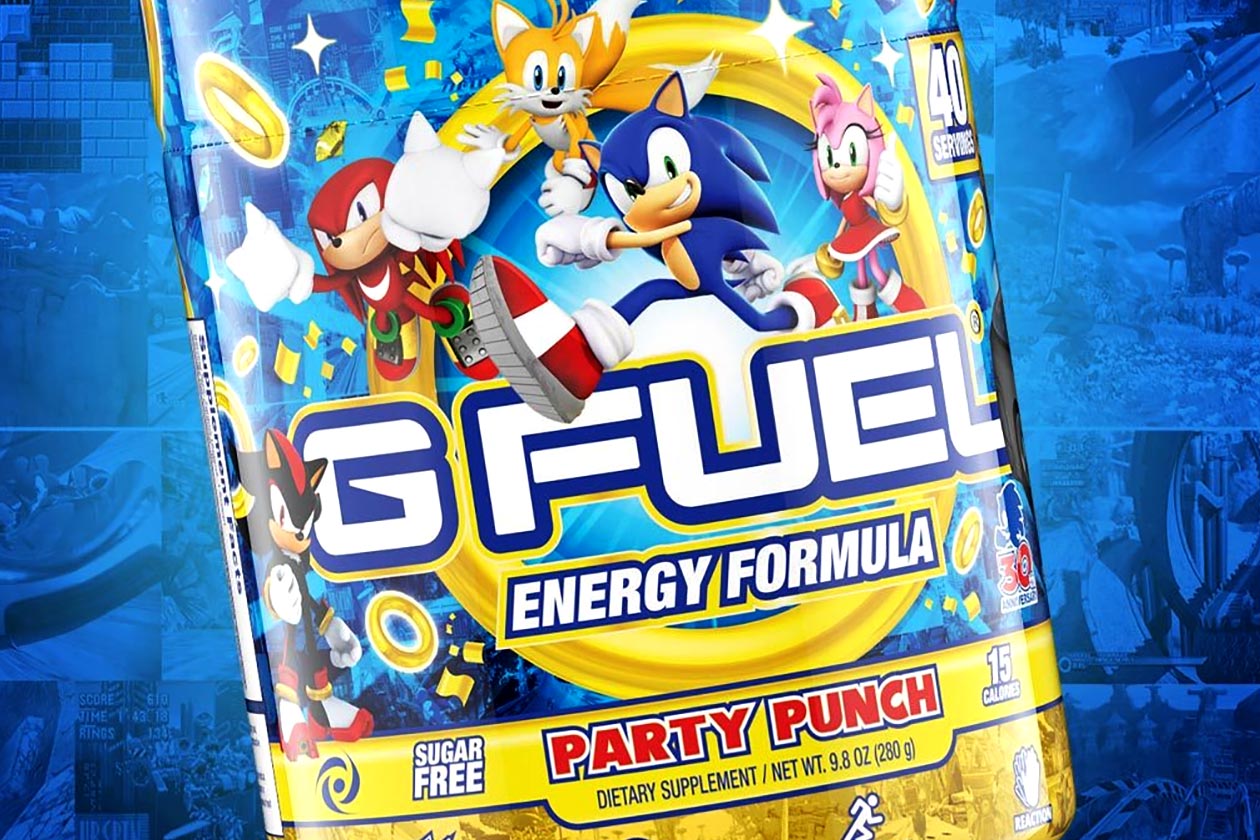 The ever-growing gaming supplement company G Fuel is at it again today, revealing another new flavor of its signature energy and focus product, and it is indeed another collaboration. For its latest creation, G Fuel has teamed up with a previous partner that it's already done quite a few releases with for both its powder supplement and its smooth and tasty energy drink.
G Fuel and Sonic The Hedgehog have come together once again for a flavor of the G Fuel supplement called Party Punch. The product is actually a celebratory effort to go alongside Sonic's 30th Anniversary, and it features several characters from the series. As you can see in the image above, the supplement's artwork includes Sonic as well as Tails, Knuckles, Shadow, and Amy Rose.
G Fuel has provided a taste description of its upcoming Sonic The Hedgehog Party Punch flavor, saying it's a sweet fruity cereal creation, which does sound quite intriguing. You can sign up at gfuel.com to be notified when the product becomes available for purchase in two options, the usual 40 serving tub and a Collector's Box of a tub and a matching shaker.