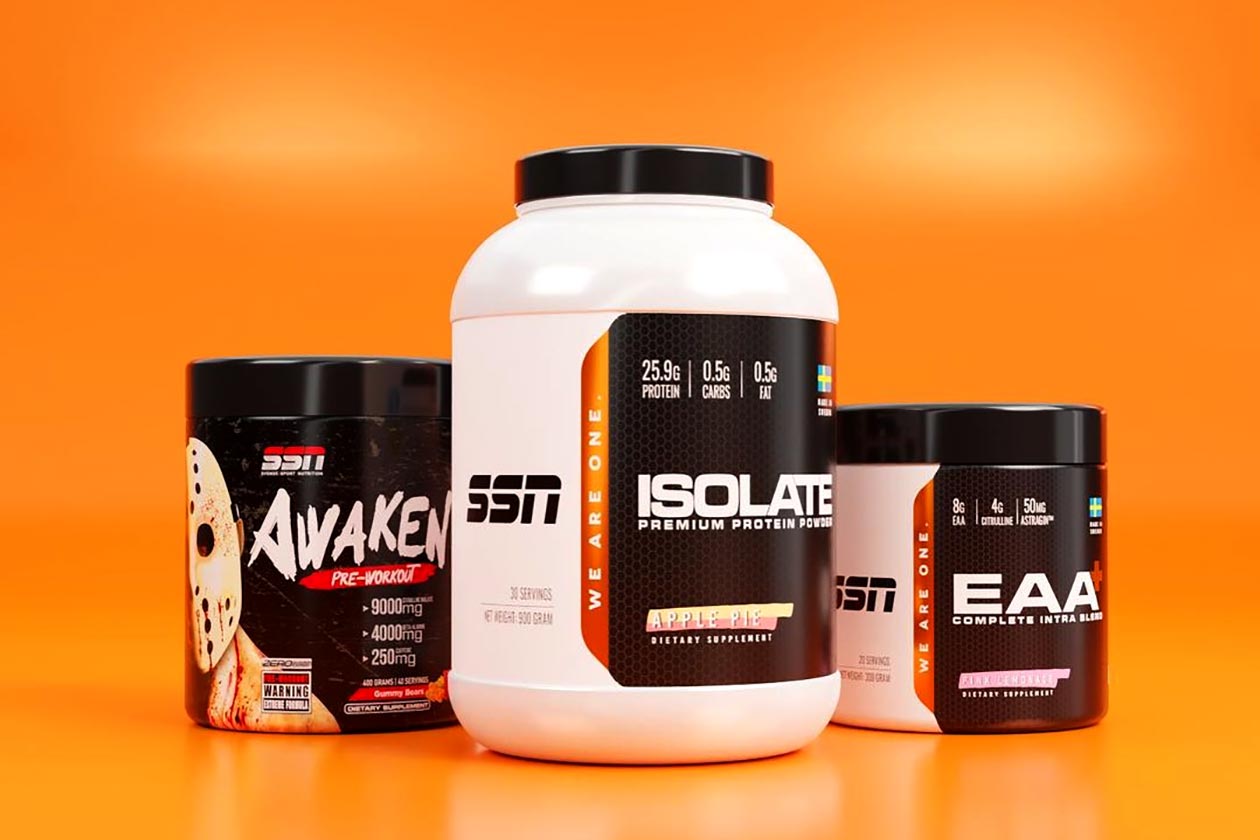 Swedish brand Svensk Sports Nutrition has been featured once here at Stack3d in 2021, in relation to a special edition collaboration flavor of Alpha Pump with its athlete Alice Andreasson. This week we have another development to share from the company, and while it's not unfortunately about a completely new supplement, it's also not about a special edition flavor.
Svensk Sports Nutrition better known as SSN, has unveiled a fresh new look that's coming to its many different products, which you can get a glimpse at in the image above. The rebrand has been previewed on three of its supplements in the premium whey isolate-based protein powder Isolate, the pre-workout Awaken, and the full-spectrum recovery-supporting amino EAA+.
The rebrand is very different from Svensk Sports Nutrition current look and feel, seeing the brand move to a more uniform design that doesn't differ too much from product to product. From what we understand, the branding will be spread across the rest of the Svensk Sports Nutrition selection and it is going to be gradually rolled out to stores and stockists.