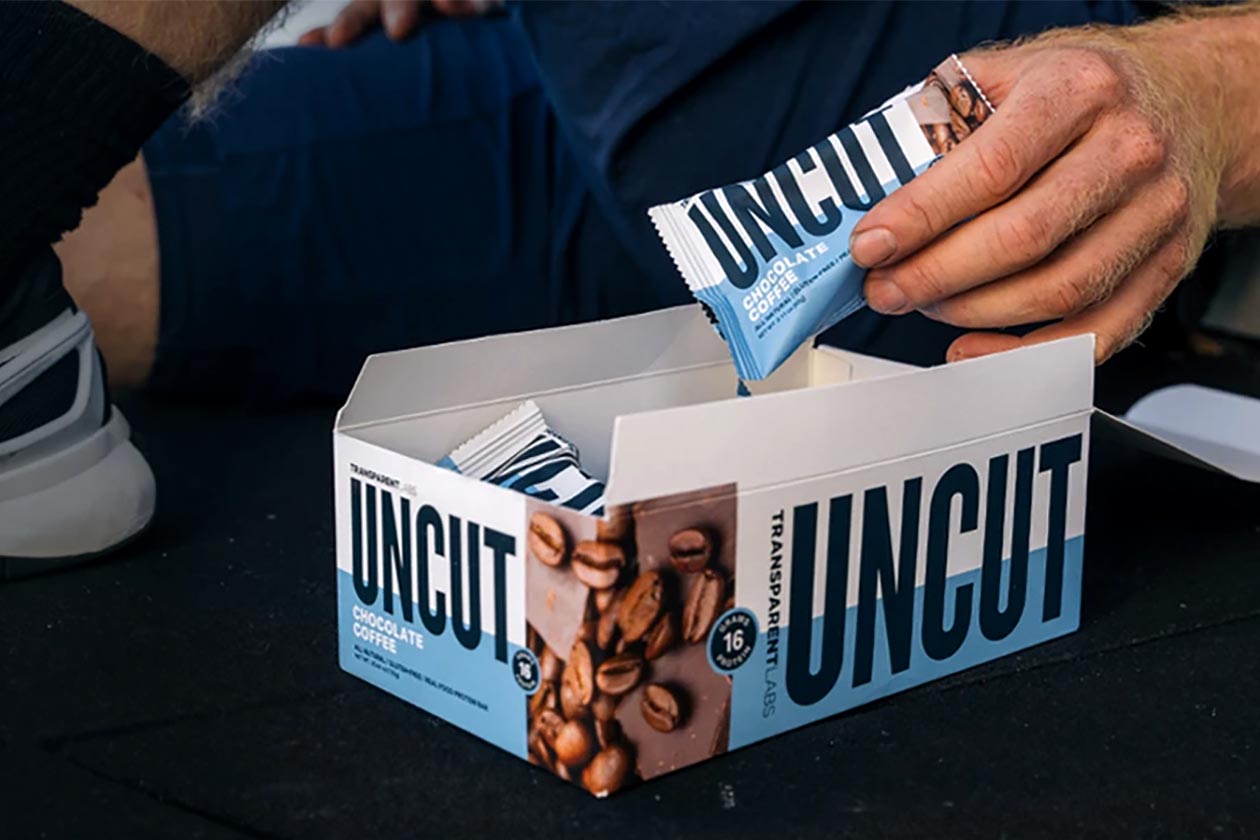 Transparent Labs has released an all-new protein snack with the Uncut Protein Bar, which takes the same sort of approach as Marc Lobliner's popular, delicious, and smooth Outright Protein Bar. It is a bar format product made with nutritious real food ingredients like honey, almonds, chocolate chips, and whey isolate to give it an Outright-like 16g of protein.
The other macros making up the nutrition profile of Transparent Labs' Uncut Protein Bar are, once again, similar to an Outright Protein Bar with 23g of carbohydrates, 17g of that sugar, 16g of fat, and 290 calories. Those macros vary slightly between the product's two flavors in Chocolate Chip and Chocolate Coffee, with the latter being ten calories lighter.
The Uncut Protein Bar is in stock and available for purchase starting today through Transparent Labs' online store and will cost you $34.99 for a box of a dozen bars. If you decide to purchase two or three boxes, the brand will give you a bit more discount, with two dropping the Uncut price to $33 and three to $31.66, and you get to choose each box's flavor.