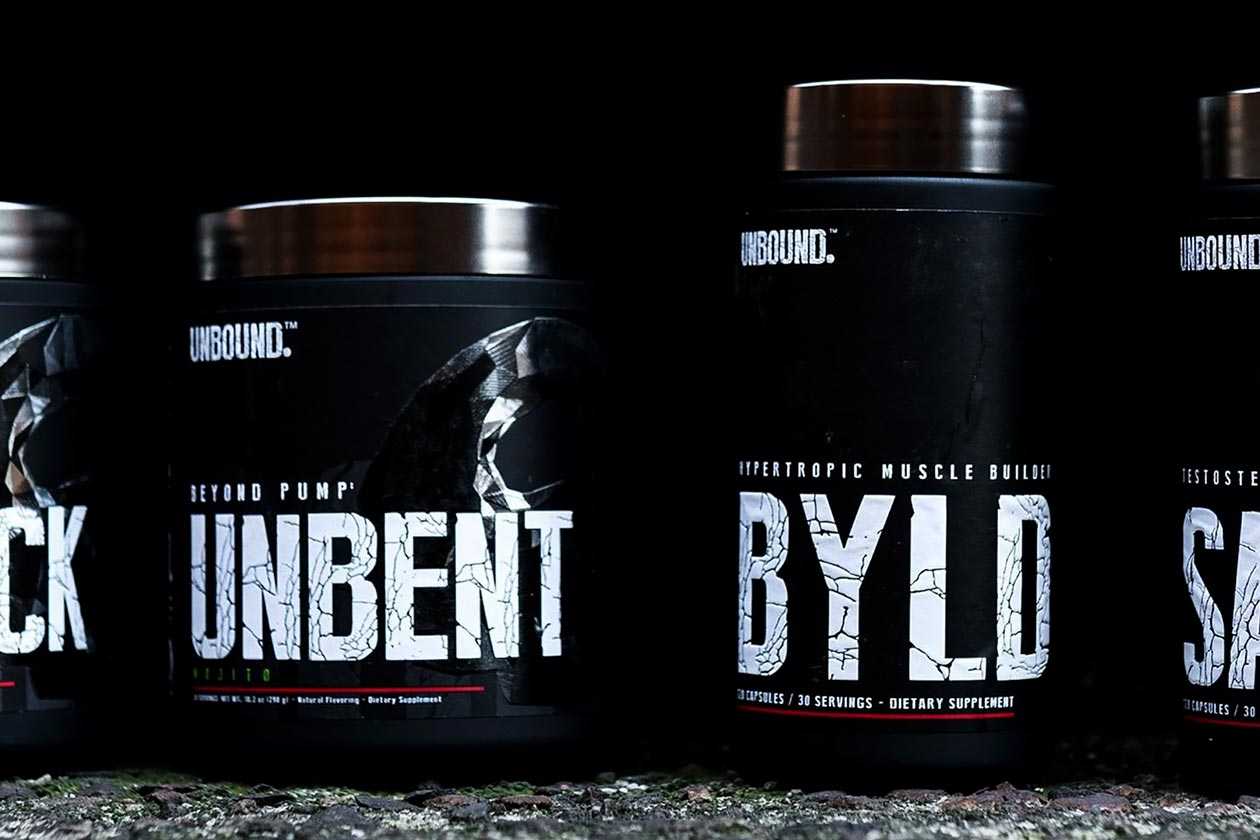 When Nutrabio's more advanced and hardcore brand Unbound Supplements came to market a few months ago, it did so with six different products, covering a range of categories. The lineup still consists of those six supplements, including the pre-workouts Unload and Unbent, the fat burner Unlock, the GDA SLYN, the test booster Sauce, and muscle builder BYLD.
Another important detail about Unbound Supplements when it debuted was it decided to remain exclusive to brick and mortar retailers for the first few months. Starting in September, that exclusivity is no more, and you can now purchase the brand online, including directly from Unbound through the online store on its website and reliable retailers like Natural Body.
Unbound Supplements' direct prices are fairly consistent across its entire selection, with each of the products at $55 a bottle, except for Sauce and BYLD, which are $80 and $100, respectively. Natural Body has all of the supplements at similar amounts, just $5 cheaper, with Unload, Unbent, Unlock, and SLYN at $50 each, Sauce at $75, and the muscle builder BYLD at $95.