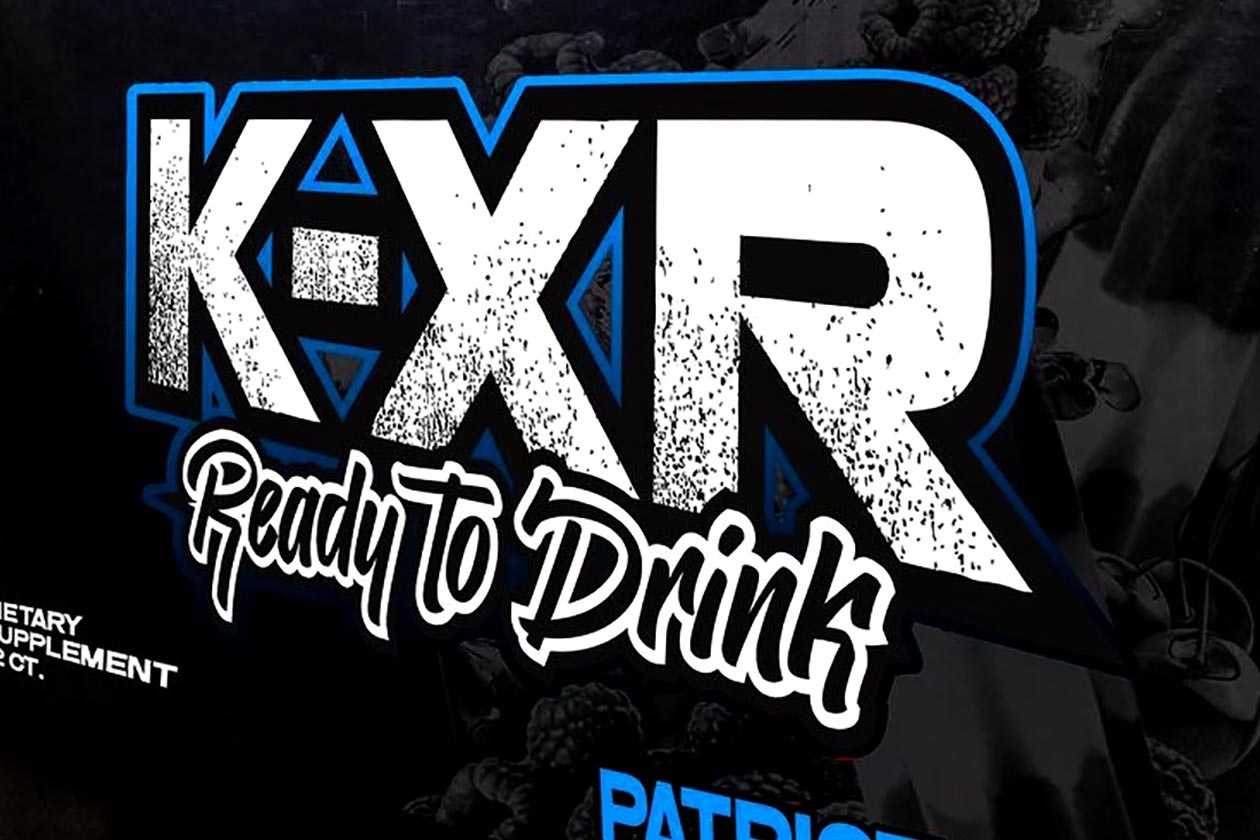 VMI Sports has revealed the formula behind its long-awaited, on-the-go, ready-to-drink version of its stimulant-powered pre-workout K-XR. The product was first mentioned many months ago in March of this year, although not much was said except that it's a K-XR RTD. As mentioned, the full formula behind the supplement has now been shared, and it's not what we expected.
The ingredients and dosages VMI Sports has brought together for its on-the-go K-XR pre-workout actually look slightly more preferable than the regular powder version. There are a number of ingredients in the beverage that you won't find in the supplement, including a hefty 6g of citrulline malate for pumps, 2g each of betaine and glycerol, and 750mg of tyrosine for focus.
The rest of the K-XR RTD formula is a lot more similar to the powder pre-workout, including 3.2g of beta-alanine to support performance, 1.5g of taurine, 1.5mg of alpha yohimbine, and huperzine a. Caffeine is, of course, in there as well with three sources combining to provide what looks to be around the same as the supplement at 400mg of caffeine per serving for a nice energy kick.
As mentioned, it's surprising to see VMI Sports make so many changes from the original pre-workout to the K-XR Ready-To-Drink and really keep it in the same realm of comprehensiveness. Most of the time, when brands put together on-the-go spin-offs, especially pre-workouts, they tend to lighten the formula as it's not always as easy as just carrying over everything.
It's still unclear exactly when VMI Sports is planning to launch its long-time-coming K-XR RTD, but with the full combination of ingredients and dosages now revealed, we can't imagine it's too far away.