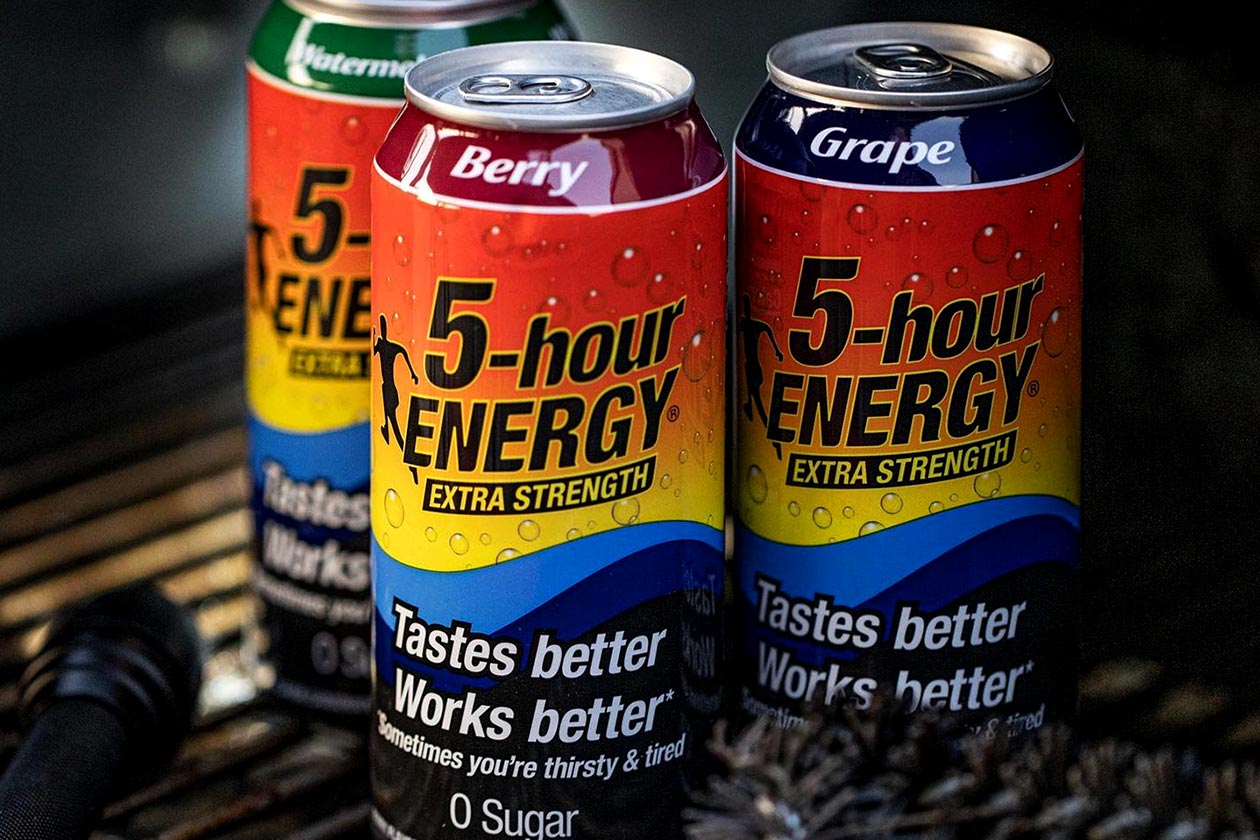 5-Hour Energy has built its name and reputation on its signature, self-titled energy shot. The product squeezes a 1.87g blend of energizing ingredients, including 200mg of caffeine, into a compact, on-the-go 75ml shot with no sugar and great flavors to choose from. The popular brand has now supersized its original product and joined the increasingly competitive energy drink market.
The 5-Hour Energy Drink is a carbonated beverage featuring the same combination and amount of energy and focus ingredients as the Extra Strength 5-Hour Energy Shot. Each 16oz can has a 2g blend of taurine, glucuronolactone, malic acid, n-acetyl-l-tyrosine, phenylalanine, caffeine, and citicoline, with the caffeine being the only ingredient we know the exact dose of at a solid 230mg.
Another thing the all-new 5-Hour Energy Drink has in common with the well-established 5-Hour Energy Shot is it has absolutely no sugar, carbohydrates, or calories. There are three flavors to choose from for the brand's energy drink debut, all refreshing and fruit-themed, and featuring that nutritionally friendly zero calories in Watermelon, Grape, and Berry.
You can now purchase the 5-Hour Energy Drink directly from the energy beverage company's online store at 5hourenergy.com in packs of four at $13.40, which works out to $3.35 each with a reasonable flat shipping of $8. There is also a variety bundle, something we've already got in and placed an order for, with one can of every flavor at $10.05, working out to that same $3.35 a can.