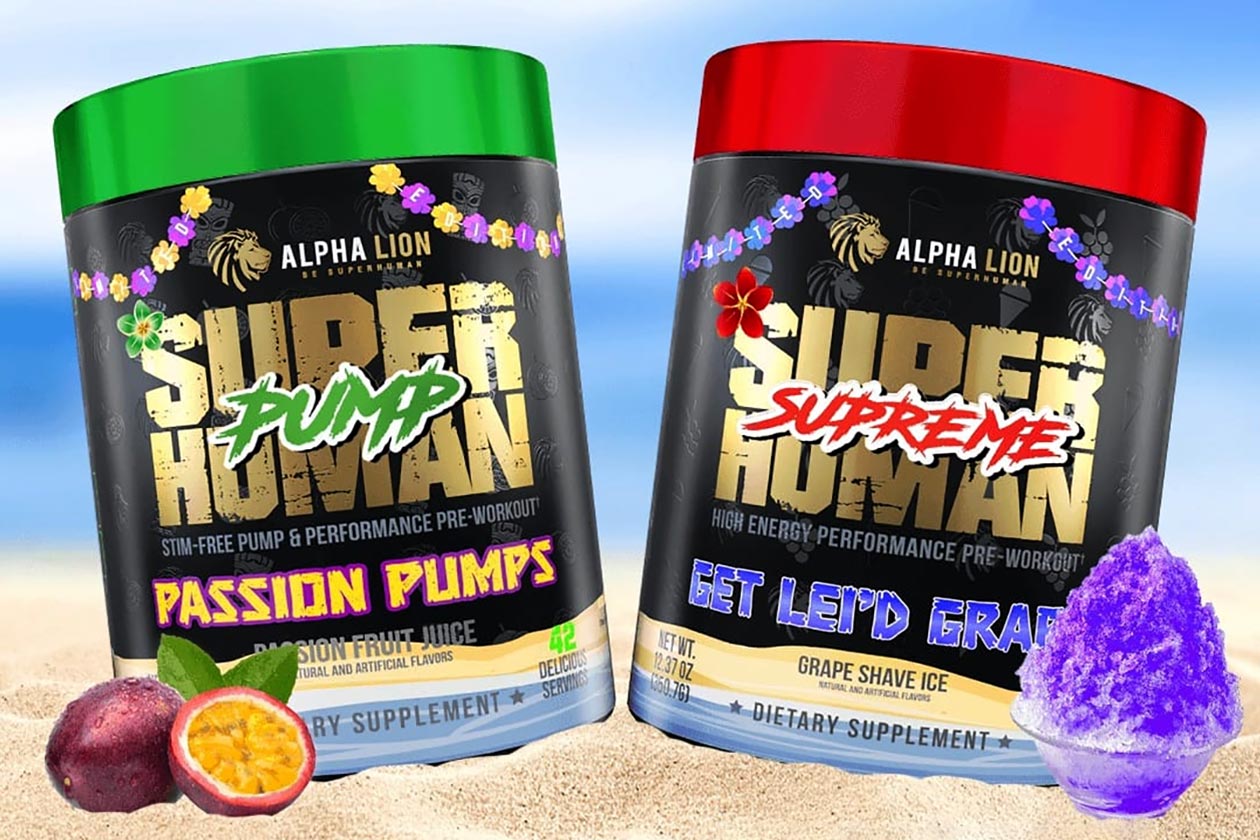 This time next week, it will be another month, which means we're getting another two flavors from Alpha Lion's impressively consistent, Pre-Workout Of The Month Series. The brand has been reliably running the series since March, where every month, it releases two all-new, limited-edition flavors, one each for a different pre-workout such as Superhuman Pre and Superhuman Burn.
Today Alpha Lion has announced its next pair of Pre-Workout Of The Month flavors, with one flavor for its more advanced Superhuman Supreme and the other its pump-powering Superhuman Pump. The brand has gone with a Hawaiian theme for both products with the grape-based Get Lei'd Grape Superhuman Supreme, and the passionfruit recipe, Passion Pumps Superhuman Pump.
Alpha Lion is launching its latest limited-edition creations one week from today on Wednesday of next week at precisely 3 PM Pacific Time, so 6 PM Eastern. As always, the brand's website will be the place to go to get your hands on them, and they'll only be around for 72 hours or until they sell out, which ever happens sooner.