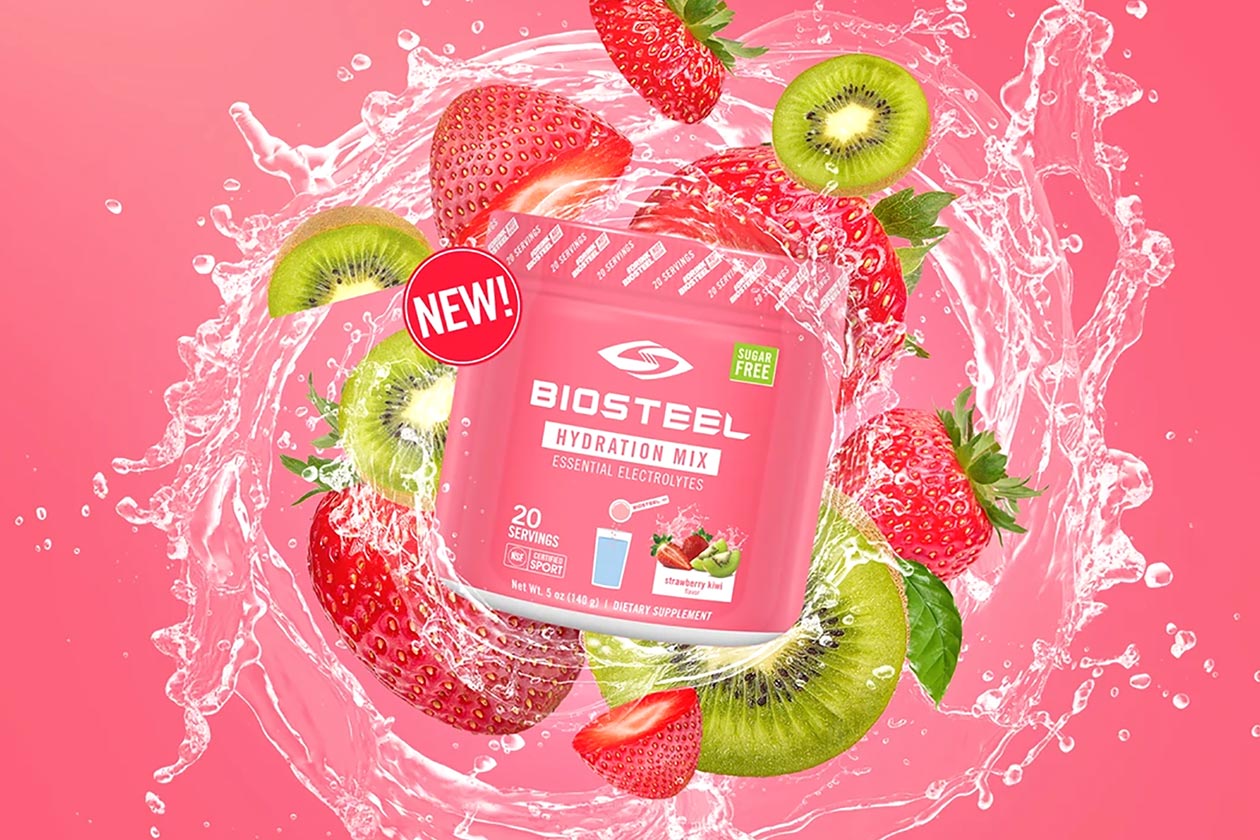 The popular and growing hydration supplement company BioSteel has come out with a tasty new flavor of its signature product this month, and if you like the sound of it, you'll want to get in sooner rather than later. BioSteel is heavily known for its supplement Hydration Mix, featuring a combination of five key electrolytes, vitamins, minerals, no sugar, and no artificial colors, flavors, or sweeteners.
BioSteel already has plenty of options to choose from for Hydration Mix, including White Freeze, Rainbow Twist, Mixed Berry, and some limited edition flavors in Tart Cherry, Pink Lemonade, and Green Apple. The newest member of the brand's hydration supporting menu is another taste that's only around for a limited time, hence why you'll want to get in sooner rather than later, with Strawberry Kiwi.
BioSteel's official online store still has Strawberry Kiwi Hydration Mix in stock as well as four other limited edition products, and at its usual price for the supplement of $24.99 for a tub of 20 servings.