The typically busy Danish brand Bodylab hasn't been as frequent with releases this year as others, although it has had a few here and there. This week the brand is back in the headlines and with a lot more than a couple of new supplements. Bodylab has released its Diet Series, a collection of high-protein, low-carbohydrate, and low-calorie products in various formats.
There are five different items in Bodylab's Diet Series, all aiming to give you a somewhat balanced nutrition profile, packing a good amount of protein and enough carbohydrates to be fairly filling.
Diet Shake
The first supplement is Diet Shake, providing 13g of protein and a slightly higher 17g of carbohydrates, available in single-serving sachets. There is also an on-the-go beverage version of Diet Shake, which actually has more protein at about 19g per bottle but the same carbohydrates at 17g, making it a marginally better option if the highest protein is what you're after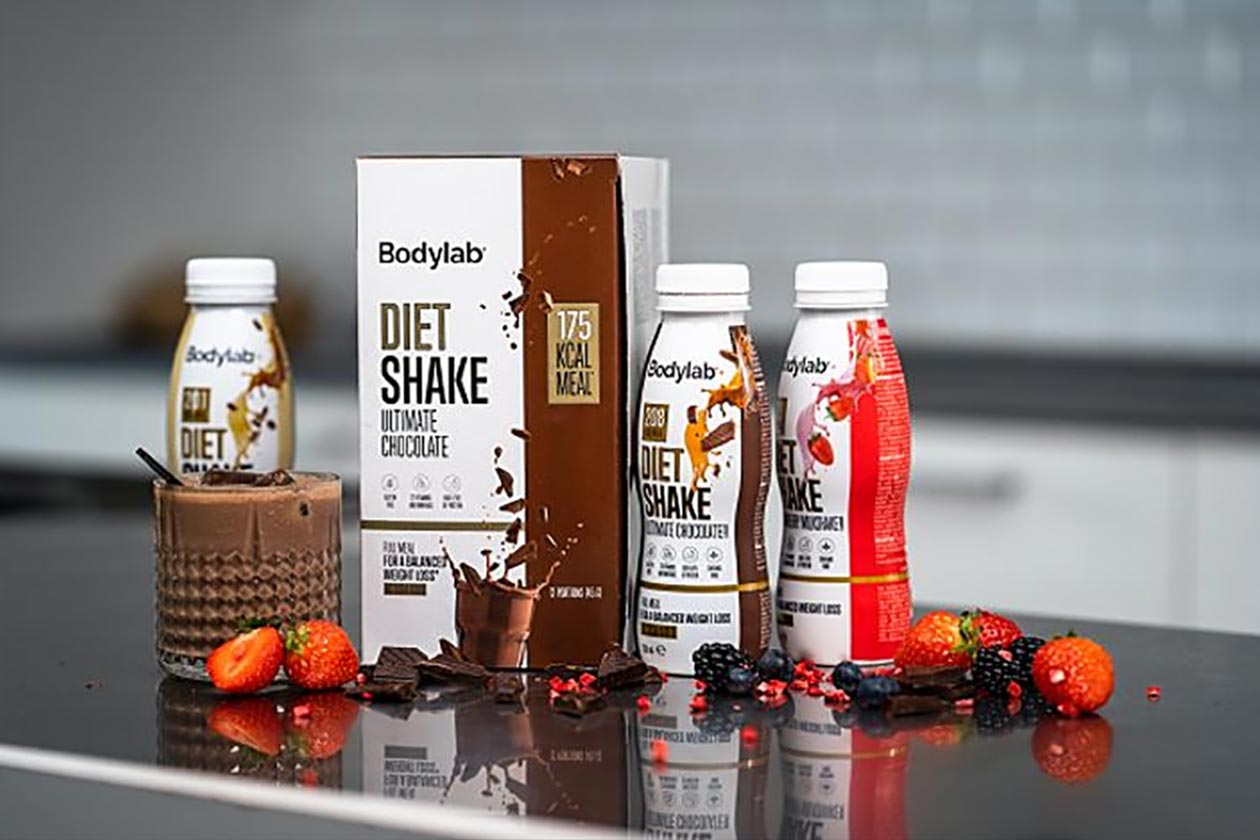 Oatmeal and Pancakes
Next is Bodylab's Diet Series Diet Oatmeal, a combination of whey isolate, oatmeal, vitamins, and minerals, and listing a nutrition profile of 15g of protein, 23g of carbohydrates, and 202 calories. Being the company it is, Bodylab does have a functional item in the series with Diet Pancake and Waffle Mix to make pancakes and waffles high in protein and fairly moderate carbohydrates.
Diet Meal Bar
The fifth and final entry in the Diet Series is the Diet Meal Bar, continuing that somewhat close and balanced protein to carbohydrate ratio, packing 15g of protein and 14g of carbohydrates into a tasty 55g bar.
Where to buy
You can get a closer look at any of the products in Bodylab's Diet Series on its website, where you can also purchase them. They all have multiple flavors to choose from, such as the Diet Shake sachets with four flavors, including Ultimate Chocolate. The brand is running a sale too, celebrating the launch of the series with 30% off the powders and 25% for the on-the-go items.