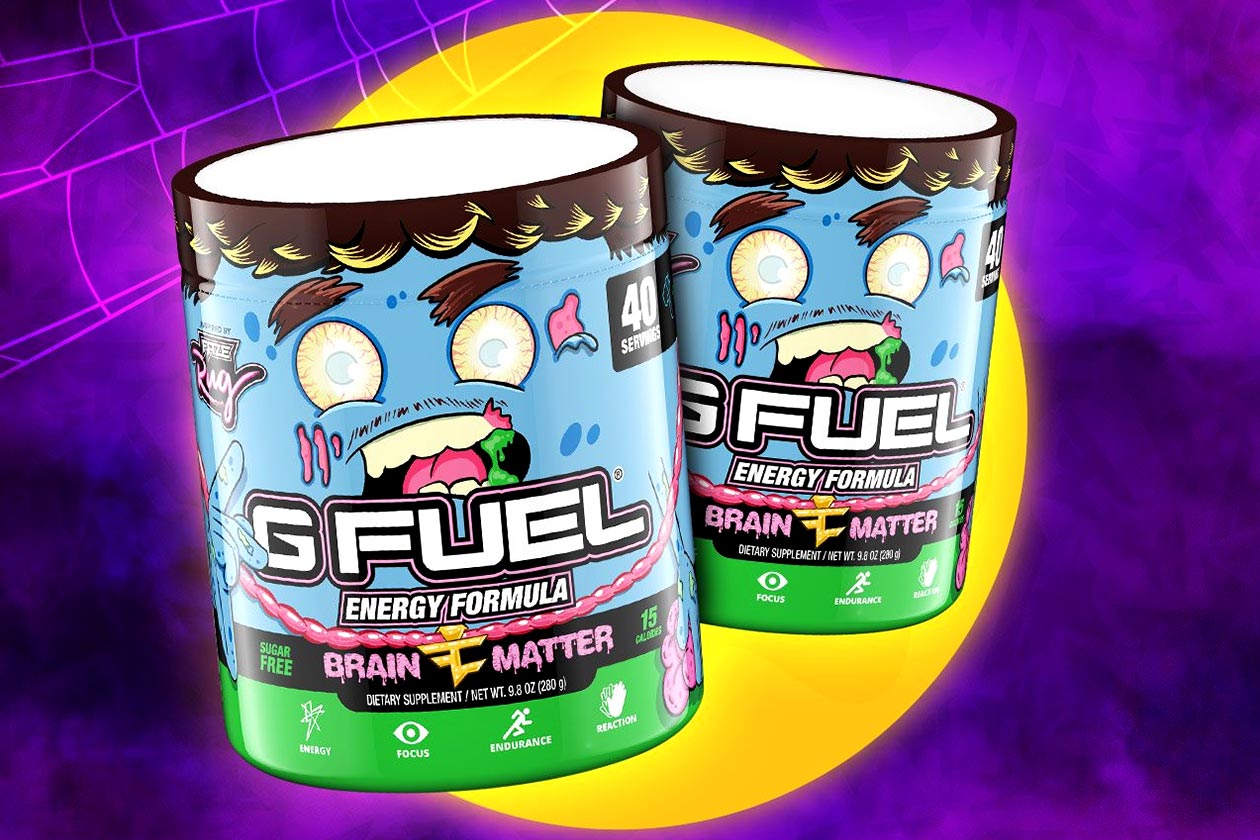 With another week comes another product reveal from the gaming supplement giant G Fuel. Last week we had two updates to share from the brand in its reskin, The Juice Blacked Out, and an energy drink version of KSI's Orange Vibe. This time around, we have an entirely new flavor creation from the company, put together in partnership with gamer and YouTuber FaZe Rug.
G Fuel and FaZe Rug have come up with the special edition Halloween-themed, or at least Zombie-themed, tart candy flavor, Brain Matter. Just to confirm, this is a completely new flavor, not a reskin, and it is only available for G Fuel's gaming supplement, not its energy drink. The brand has also put together a matching shaker, which you can get free in the Brain Matter Collector's Box.
Neither the Brain Matter G Fuel nor Brain Matter Collector's Box are available at the moment, although they are not far away. The brand is looking to launch the intriguing new flavor in only a couple of days on Wednesday, and if you want to be one of the first to place an order, you can sign up to G Fuel's waitlist on its website.