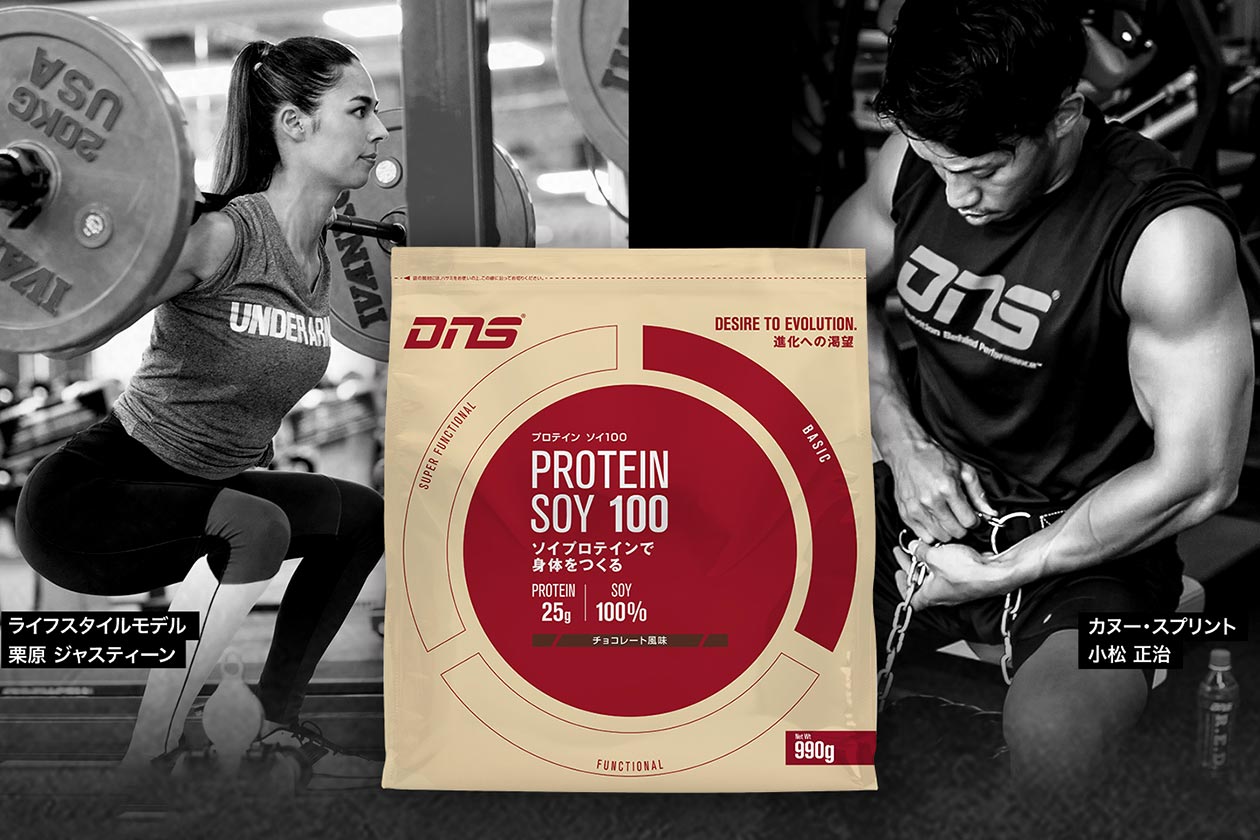 One of the few categories Japanese supplement company DNS is most prominent is protein powder, as it has an impressive variety of products in the category. Most of them are powered by traditional whey with different takes and angles such as the simple and unflavored Whey Protein Stoic, the whey and casein blend Protein Slow, and the fruit-flavored Whey Protein Clear Taste.
DNS has added another supplement to its list of protein powders this week with Protein Soy 100, which instead of being powered by whey, it is a soy-based protein product. You get the usual amount of protein per serving at 25g, all from soy, and lean macros everywhere else, including 2.9g of carbohydrates with under a gram of that sugar, 2.1g of fat, and a calorie count of 131.
Protein Soy 100 comes in two sizes, a small trial-style 300g bag and a full-size that's three times that at 900g, although they both are only available in one flavor with a traditional Chocolate.