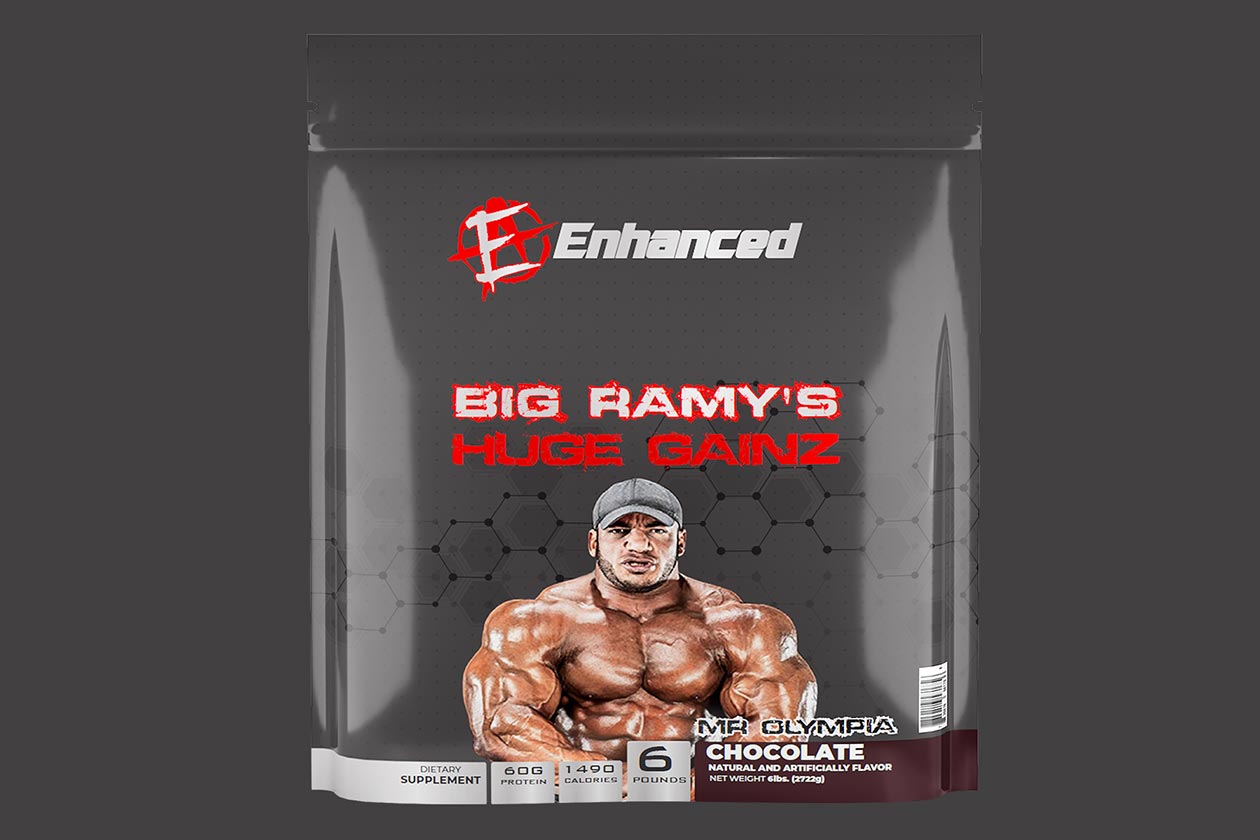 A day after dropping Ramy's Whey, Enhanced Labs has another protein-powered supplement put together with its premier athlete and two-time Mr. Olympia Champion, Big Ramy. The latest collaboration from the brand and bodybuilder is the mass gainer Big Ramy's Huge Gainz, and it does indeed have an absolutely huge amount of nutrition fitting for Big Ramy's Endorsement.
Big Ramy's Huge Gainz has a massive 1,490 calories per serving from 60g of protein, 308g of carbohydrates with 13g of that sugar and 6g fiber, and 6g of fat. That calorie count is one of the biggest we've seen from a mass protein and one of only a handful that gets up around that 1,500 mark. The only thing we don't know about the product is what ingredients it uses for those macros, as they've yet to be added to the Enhanced Labs website.
You can head to getenhanced.shop to purchase Big Ramy's Huge Gainz in a large 6lb bag, although with the supplement's serving size being a hefty 403g, you obviously don't get as many servings as you would if it were a protein powder. That 6lb bag is enough to provide 14 servings, which is still a good amount at one a day for two weeks, and the price isn't too bad either at $37.99.