The great thing about functional foods and protein snacks is there are almost always new brands, products, and unique innovations to try. One of those newer names to step onto the scene is the protein pancake specialist Fuel Cakes, which just hit the market near the end of last year and is from the popular influencer and Ghost ambassador Rob Lipsett.
Rob Lipsett's first and currently only product available from Fuel Cakes is the self-titled Fuel Cakes, a box of a baking mix for you to make your own delicious pancakes that are high in protein. All you need to do is combine a three scoop serving of the powder with water, stir until it's a smooth batter, then pour and cook on the pan as you would regular pancakes.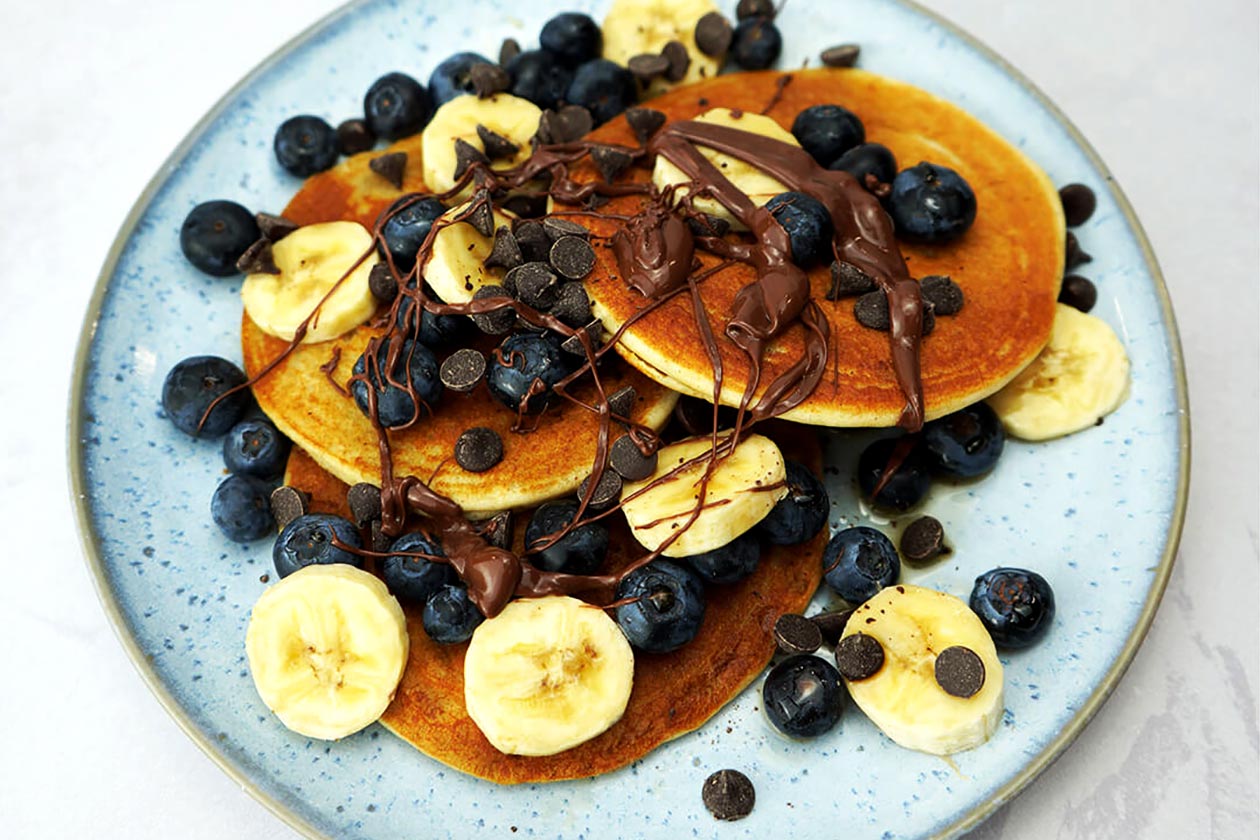 The macros you get from a single serving of Fuel Cakes, which you can, of course, resize to your liking, start with 18g of protein thanks to its added whey concentrate, followed by 21g of carbohydrates with 3.1g of that sugar, 1.7g of fat, and 158 calories. The carbs aren't supremely low, although the product is all about high protein, and at 18g in 53g of powder, Fuel Cakes does indeed achieve its goal.
Despite the heightened protein, Fuel Cakes promises an enjoyable traditional pancake experience with delicious and fluffy pancakes in a classic Buttermilk flavor. You can purchase the product directly from Rob Lipsett and his brand through their website at £15.99 (21.75 USD) for a 500g box, working out to about nine servings with those macros mentioned.