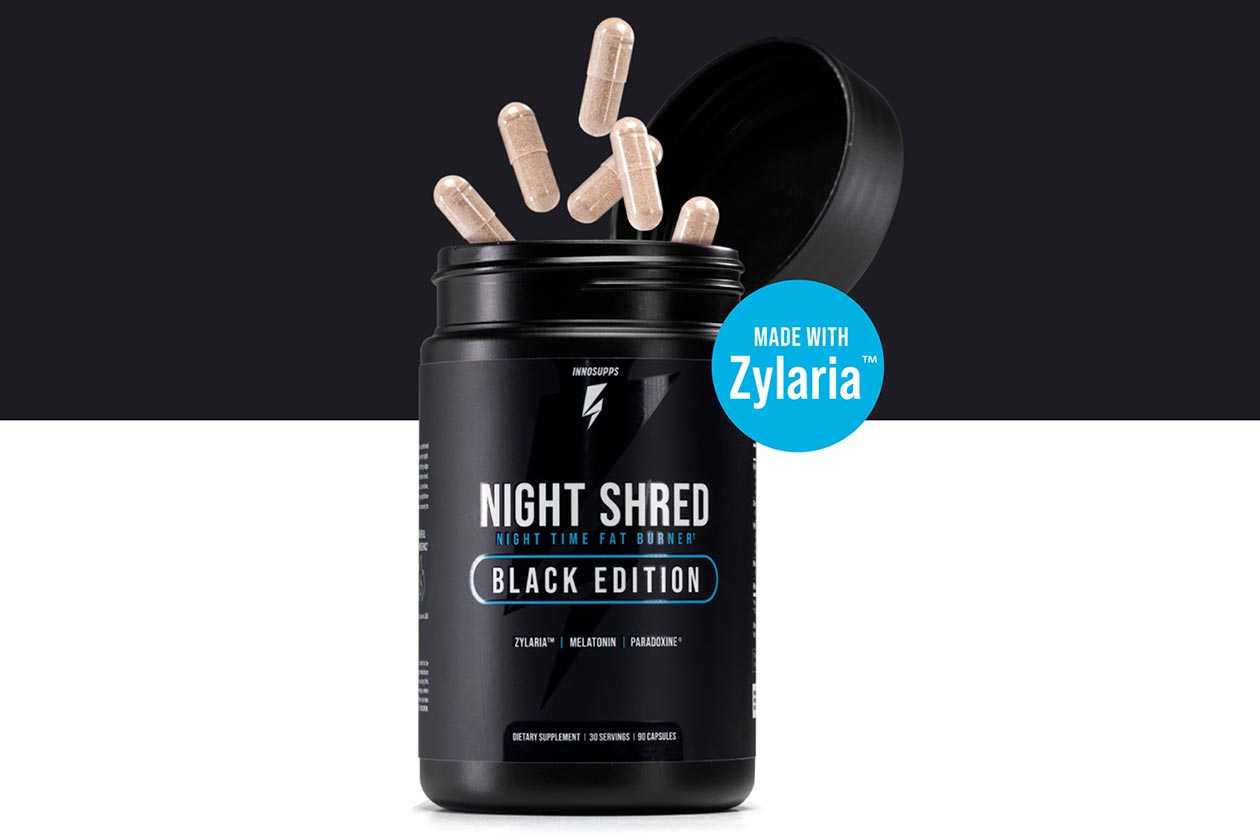 Inno Supps has put together a Black Edition version of one of its more popular supplements in the stimulant-free nighttime fat burner Night Shred. The goal of Night Shred is to help users lose weight while they sleep with a few moderately dosed ingredients, as well as help you get to sleep and have good quality sleep with ingredients supporting that side of things as well.
Night Shred Black Edition is sort of a more advanced or complex version of Night Shred, and it does cost a little more when it comes to price. Inno Supps has designed the nighttime fat burner to do much the same as the original, supporting weight loss and getting quality deep sleep. The ingredients in Night Shred Black Edition are very similar as well, although with two new key features.
Inno Supps has packed Night Shred Black Edition with 5-HTP and tryptophan for mood; melatonin for sleep; GABA, chamomile, and passionflower for recovery; and grains of paradise, CLA, and carnitine for fat loss. Those are all in the regular Night Shred, although alongside all of that, the Black Edition has the premium ingredient Zylaria at a dose of 400mg per serving.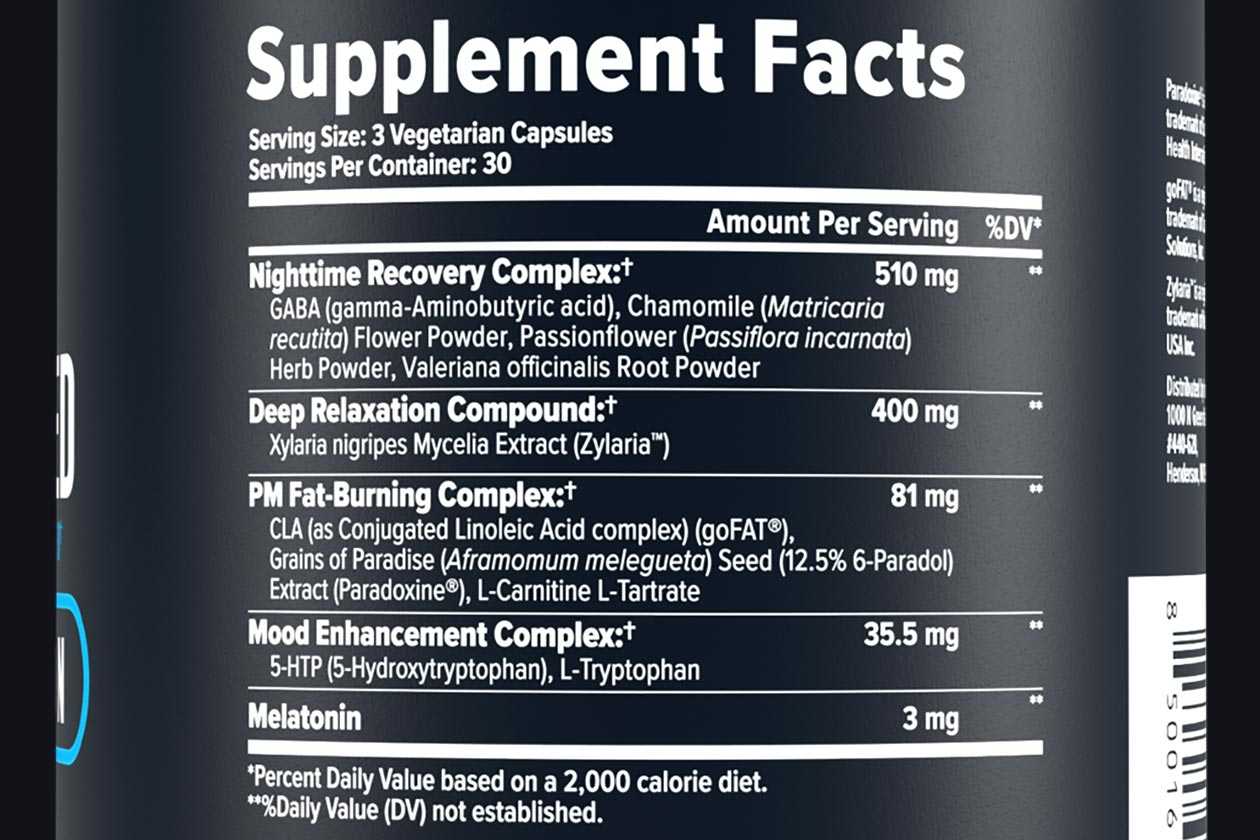 Zylaria is a still relatively new ingredient, included in products to support and improve relaxation and quality of sleep, making it a nice fit for Night Shred Black Edition. It has replaced ashwagandha, which is no longer in there and is what separates Black Edition from the original to give fans of Night Shred the more advanced and cutting edge experience and results it promotes in marketing material.
As mentioned earlier, Inno Supps Night Shred Black Edition does have a more premium price than Night Shred, costing $59.99 for a bottle of 30 servings versus $44.99. The brand does, however, offer more discount on Black Edition than Night Shred if you subscribe for a bottle a month, bringing it down from $59.99 to $44.99, whereas the regular drops from $44.99 to $35.99.