The Inno Supps selection covers many different categories, spanning all sorts of areas of the industry, from pre-workout and weight loss to protein powder and muscle building. Something the brand didn't have until this month was a dedicated testosterone boosting supplement, although that has all changed with T-Drive, formulated to increase testosterone and lower cortisol.
The ingredients Inno Supps has packed into T-Drive are all relatively common in the testosterone boosting category and have been wrapped up for this product into a moderate three capsule serving. As mentioned, the goal of the supplement is to boost testosterone and lower cortisol, benefits that in turn lead to increased libido, drive, performance, and muscle growth.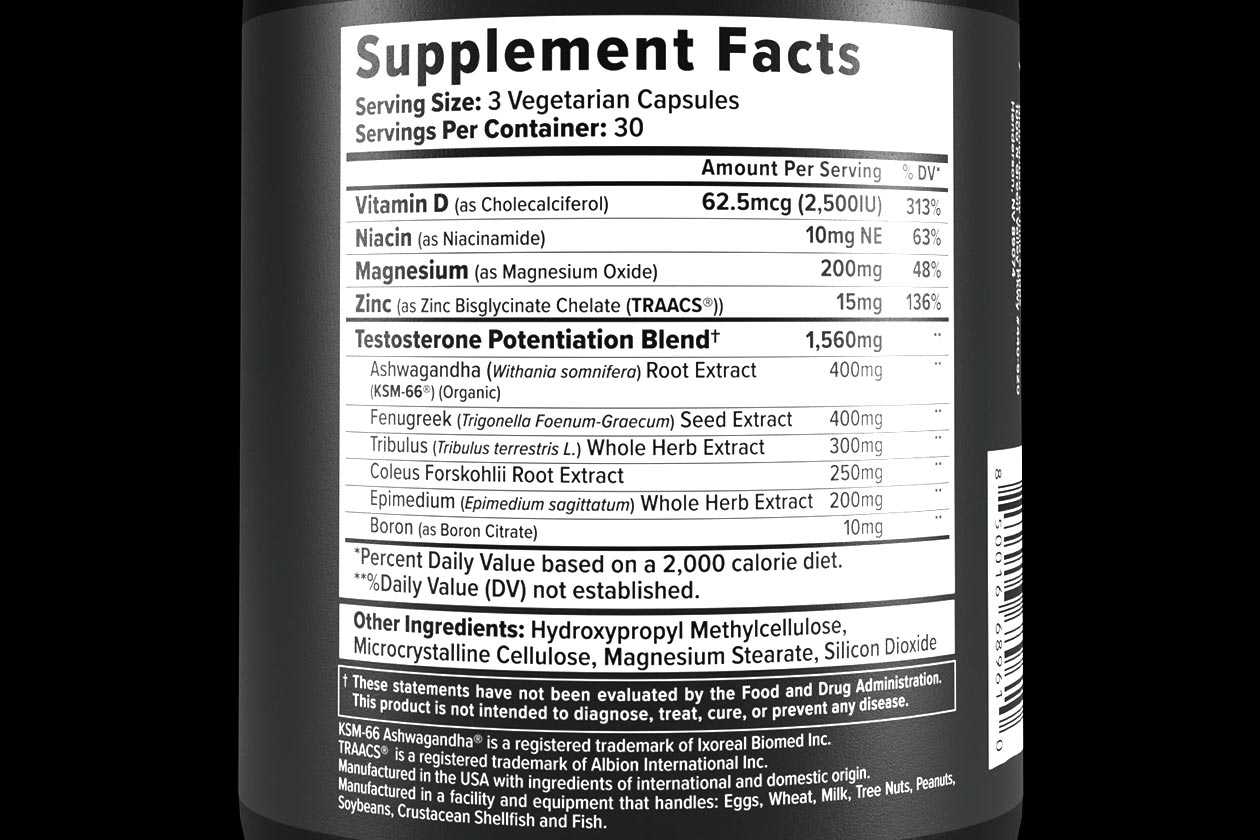 Each serving of Inno Supps T-Drive comes with 675mg of KSM-66 ashwagandha, 15mg of TRAACS zinc, 200mg of epimedium, coleus forskohlii, 400mg of fenugreek, and 300mg of tribulus. The brand recommends taking one serving a day and to use the product for a minimum of 90 days. That is the same length of time as the KSM-66 study promoted alongside T-Drive, where individuals saw a 17% increase in serum test levels.
Like many other competitors in the testosterone booster category, Inno Supps' T-Drive does cost more than your typical sports nutrition supplement, and it is one of the brand's most expensive items. The regular price of T-Drive is $69.99; however, if you grab three for that 90-day cycle, Inno Supps discounts it to $59 each, or go up to six and it comes down to $49.